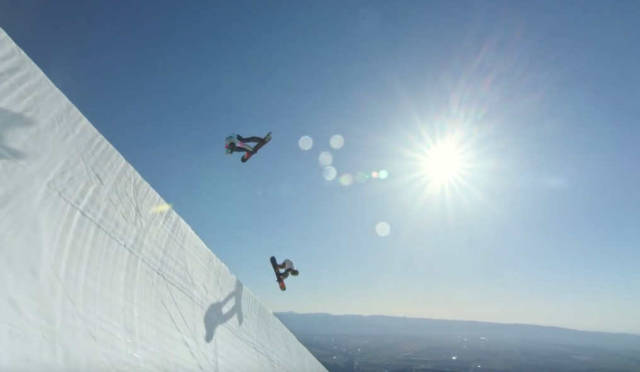 Watch some of the world's best snowboarders, in the name of creativity and good times, at Peace Park 2015…
This year, Snow Park Technologies and Grand Targhee Resort provided the ultimate canvas for exploring new lines and creative angles. The result is an event that isn't a competition, but a chance for this epic crew to end the season on a high note, and keep pushing the bar a little higher.
Featured Riders: Danny Davis, Matt Ladley, Pat Moore, Werni Stock, Taku Hiraoka, Ben Ferguson, Christian Haller, Scotty Lago, Ulrik Badertscher, Chaz Guldemond, Mikey Ciccerelli, Darcy Sharpe, Greg Bretz, Roope Tonteri, David Habluetzel, Jack Mitrani, Luke Mitrani, and Trevor Andrew.