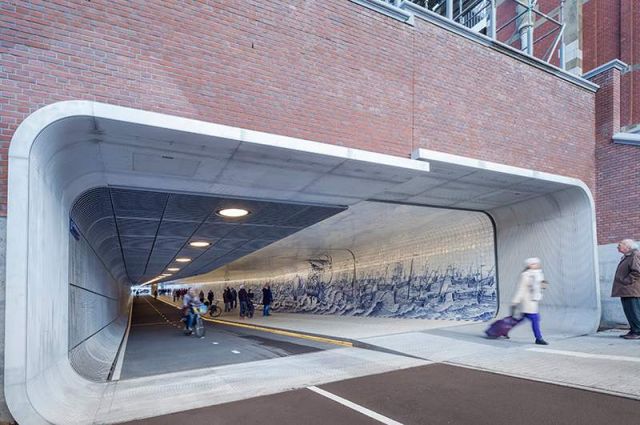 An impressive pedestrian and cycle tunnel featuring an 80,000 tile mural, inspired by Cornelis Boumeester, in Amsterdam.
This new cycle and pedestrian tunnel at Amsterdam central station, created by Benthem Crouwel, connects the city to the waters of the IJ-river.
Designed by artist Irma Boom, inspired by the work of Dutch tile artist Cornelis Boumeester.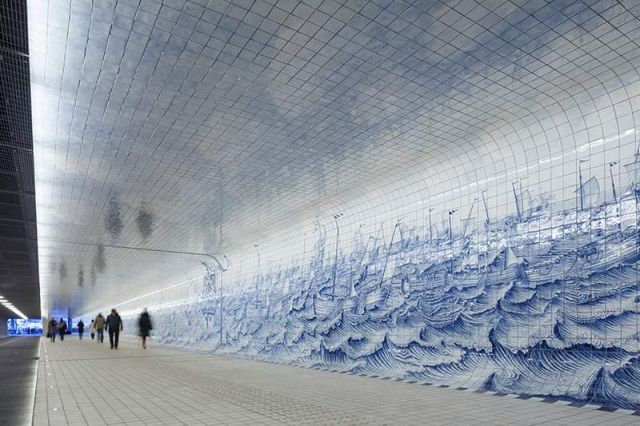 From Benthem Crouwel:
Along the footpath wall is a tile tableau designed by Irma Boom Office. The design steps off from a restored work by the Rotterdam tile painter Cornelis Boumeester (1652-1733). His tile panel depicting the Warship Rotterdam and the Herring Fleet is in the collection of the Rijksmuseum, Amsterdam. Irma Boom replaced the original crest on the stern with the Amsterdam coat of arms. The cyclist or pedestrian leaves the old historic part of Amsterdam through Cuyperspassage and heads towards 'new Amsterdam' in the north, or vice versa. The tableau fades away towards the IJ-river, the lines of the original work gradually dissolving. Then it builds up again in an abstract form from light to dark blue, as if encouraging cyclists to slow down as the ferry comes into view.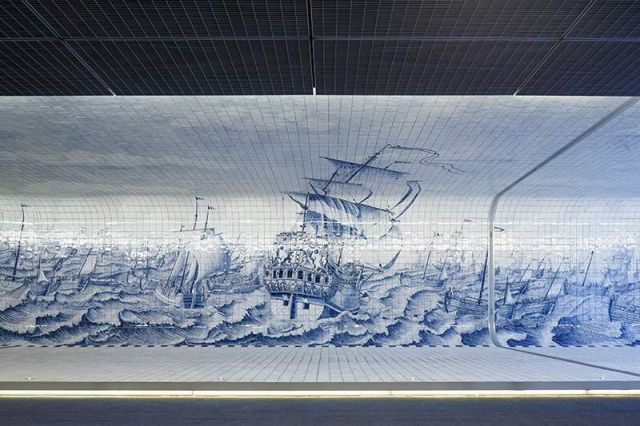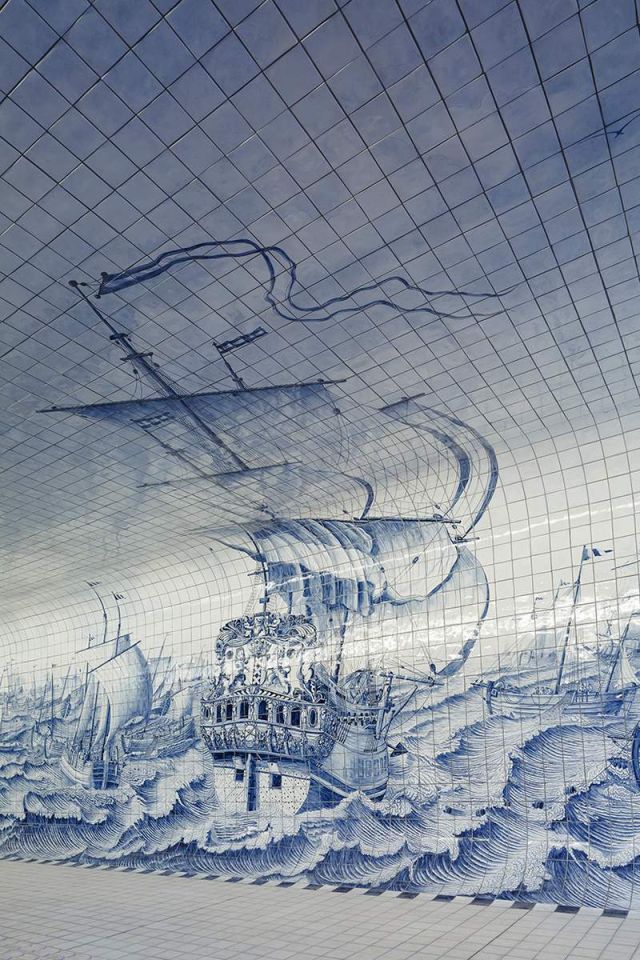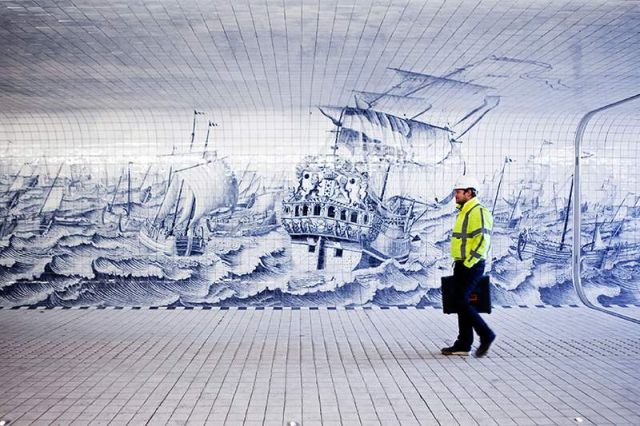 via thisiscolossal