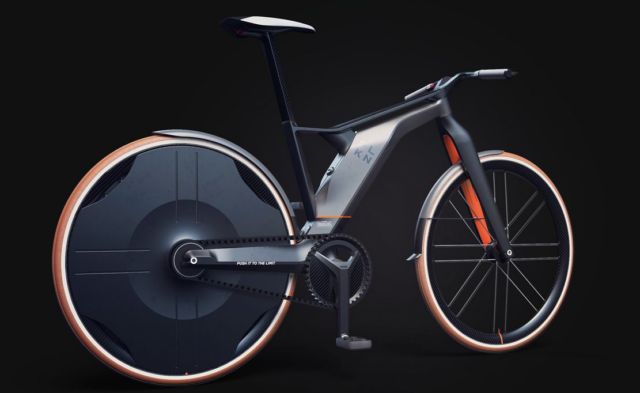 Pelikan Modular bike: No seat stays, no downtube. A design made up from hard, pure lines.
Bikes are the greatest transportation invention since the wheel itself. They fascinate me more than any other mode of transport.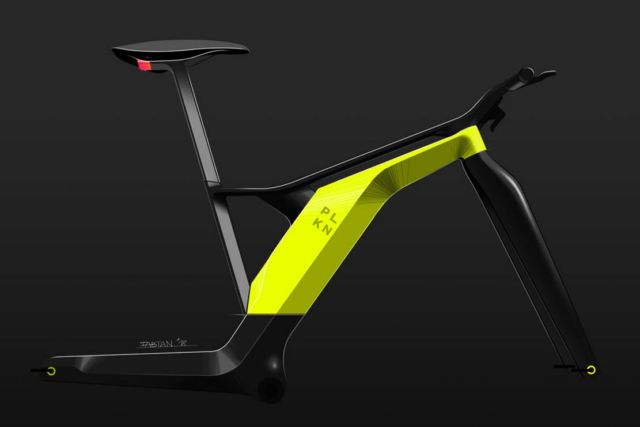 Pelikan Modular bike project: a unique bicycle with a sculpted body somewhere between motorcycle and bicycle. Instead of hiding all electronic elements I wanted to use the battery and the motor as visual centerpieces for the bike.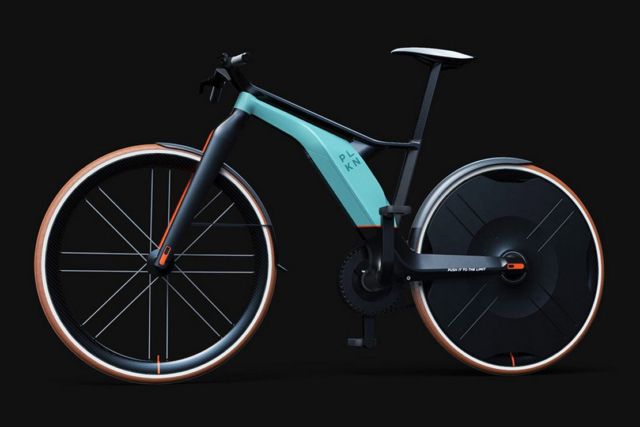 "I wanted to create a bike with a body. Not just a couple of tubes dressed in a few hip colours, but an actual body with actual design in it… and then add a few hip colours. I gave myself the freedom to shape its components to my liking and not bother with production costs."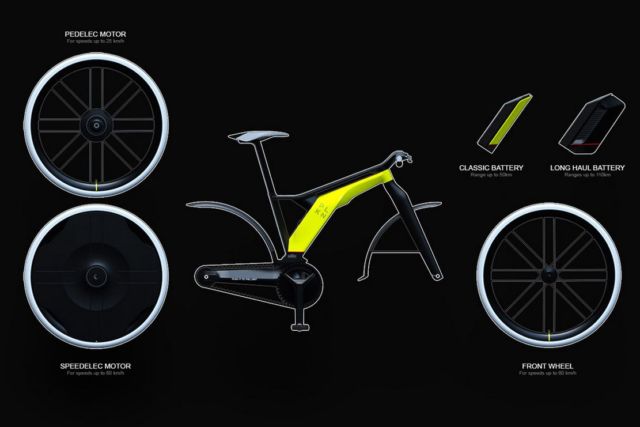 "I decided to make the more prominent parts of the design in the early phases: An elegant, visible motor and a large battery pack that makes up most of the bodywork. The setup was clear from the start: a dynamic flowing line right from the headtube into the muscular chain stays."