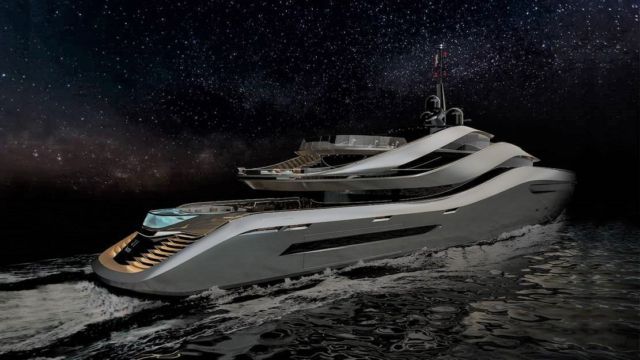 Aurea by Pininfarina, 70 meters superyacht with breathtaking 'wave' lines.
Taking inspiration from the lines of the sea and integrating tell-tale fluidity of Pininfarina's iconic style, Aurea, the first collaboration between the Italian houses and Rossinavi will focus on the lifestyle of the owner and guests with a record size beach club for a ship of its dimensions.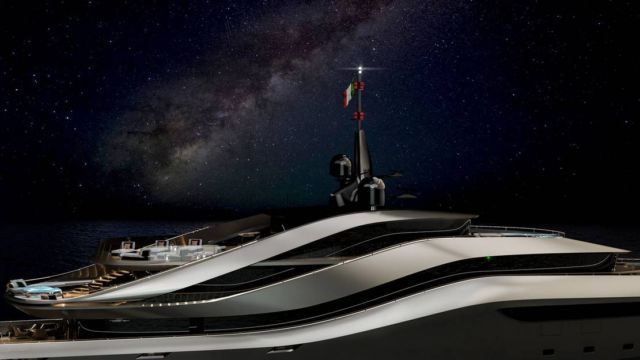 Facilitated by diesel-electric propulsion system housed at the center of the boat, rather than the rear, Aureas stern features two swimming pools, three large outdoor decks and additional water-level access on both sides of the hull.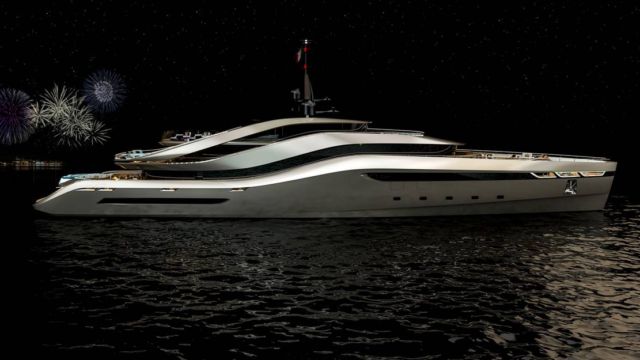 The main part of the main deck hosts guest cabins. Here is a longitudinal balcony covered with a folding bullwark to offer guests an outdoor private space during cruising and harbor. The hull's shape is also suitably shaped by integrating the longitudinal balcony and offering, through large windows, a vision on the side and the bow from the inside of the cabins. The hull is also characterized by an elegant chamfered shape that evolves from the bow to the stern, framing a lamellar staircase that characterizes the transom with a detail inspired by the shapes of nature and at the same time reminding some Pininfarina typical car design details.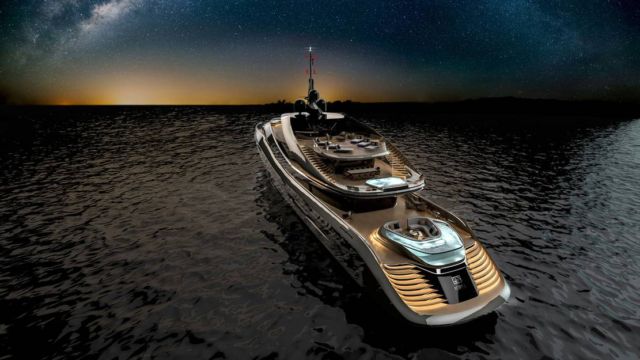 The project was presented as a world premiere at SuperYacht Gallery, in London, by Rossinavi and Pininfarina.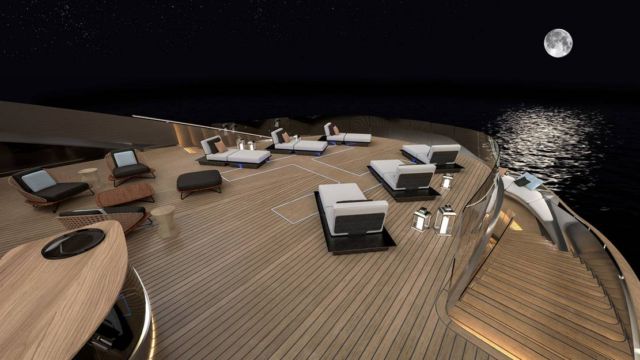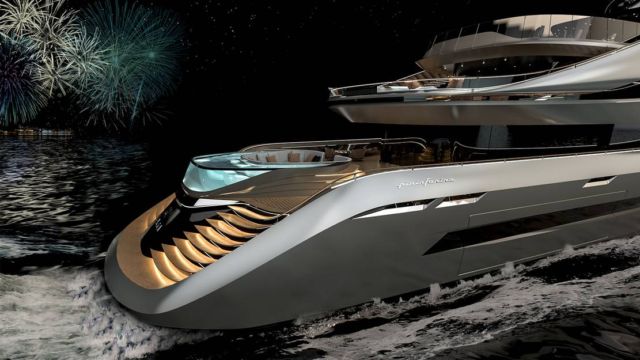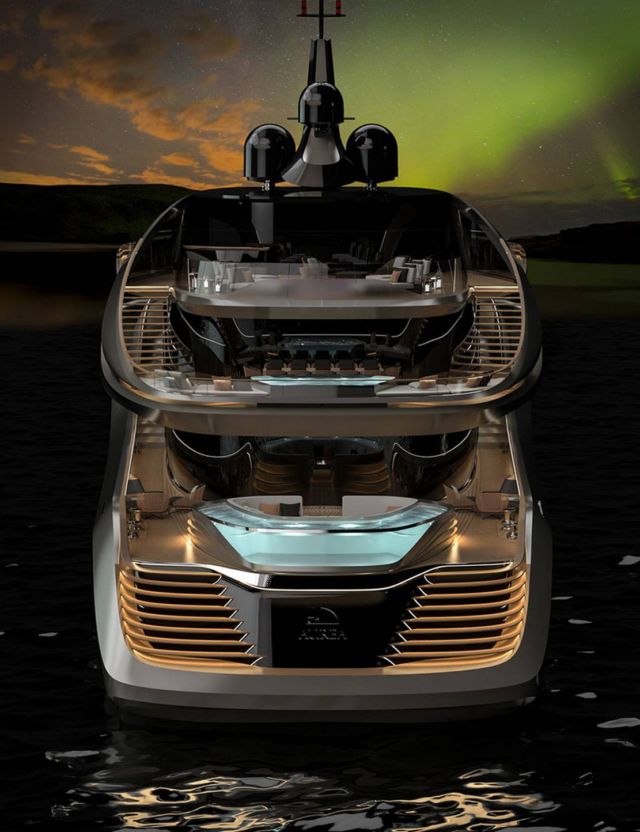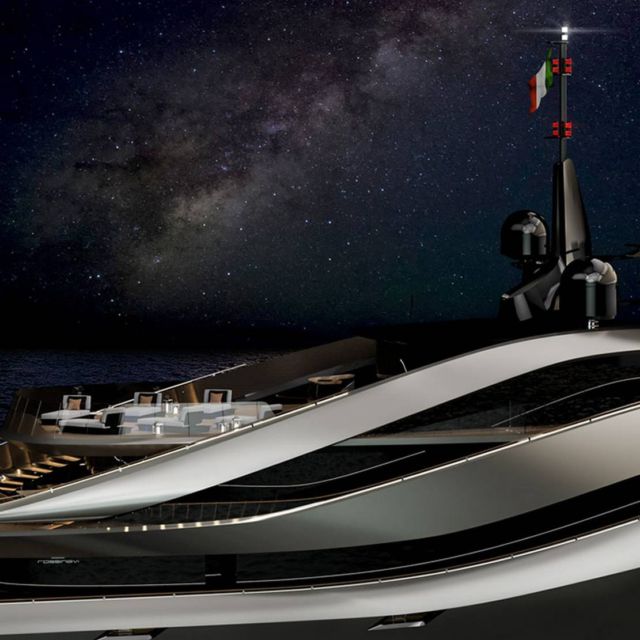 source Pininfarina