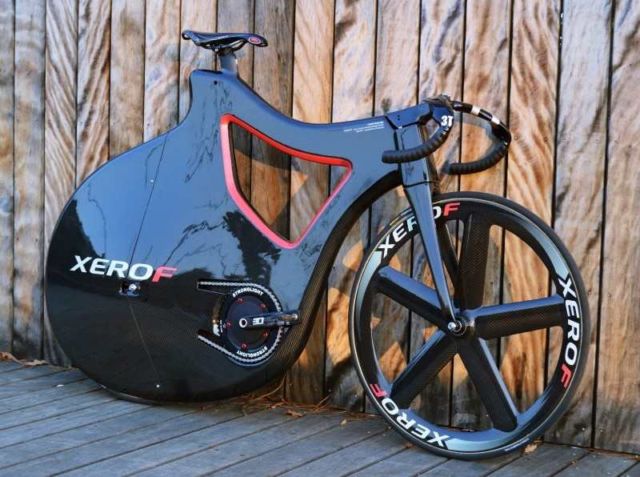 The stylish Pluma Track Bike Prototype, made by carbon fiber, designed to minimizing drag.
Designer Nuno Teixeira, explains: "Since our first concept published back in 2010 and after one year of development, the Pluma Track Bike Prototype is ready to fly over the track."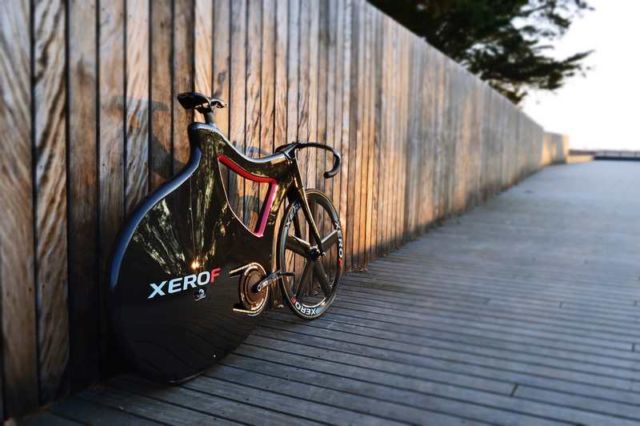 Frame:

Carbon sandwich/ PVC foam core AIREX R63.80.


Drive train:

One gear for the track 51 x 15.


Rear wheel:

 PRO Track Carbon Disc (less drag in the closed rear fairing)
Front wheel:

PRO 5 Spoke Carbon Track.
via Yankodesign
source Behance