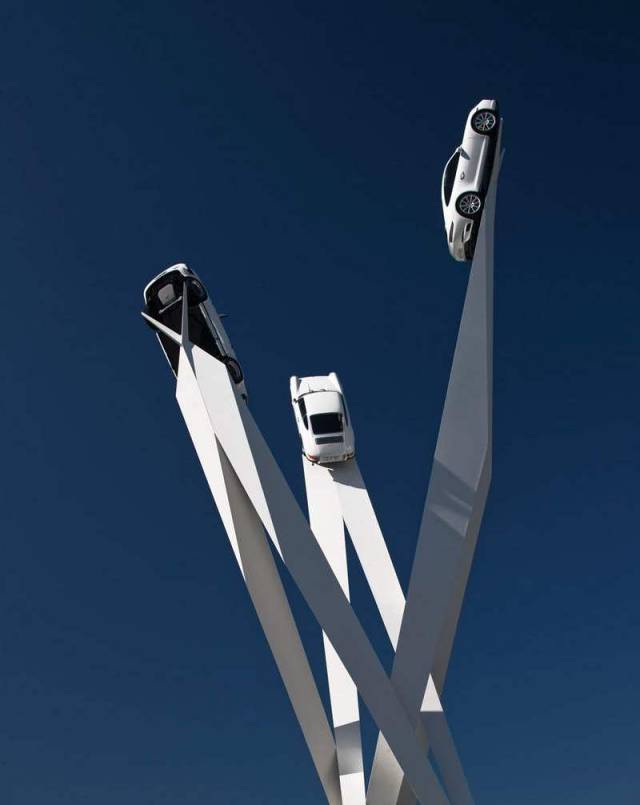 Outside Porsche museum in Stuttgart, a giant sculpture with three real size 911 sports cars appearing to soar up into the sky.
Images credit David Barbour
The impressive sculpture with 3 white Porsche 911s, created by British artist and designer Gerry Judah, known for the Goodwood Festival of Speed, annual event in England, gigantic installations.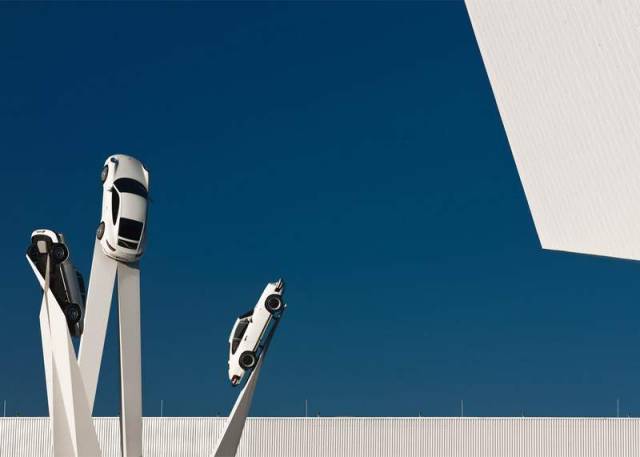 Judah told Dezeen:
"This design is a variation of the one I made for Goodwood Festival of Speed 2013, which Porsche were very keen on.
I responded to this challenge by having each element shooting through each other. It allows viewers to enjoy the cars wherever they stand."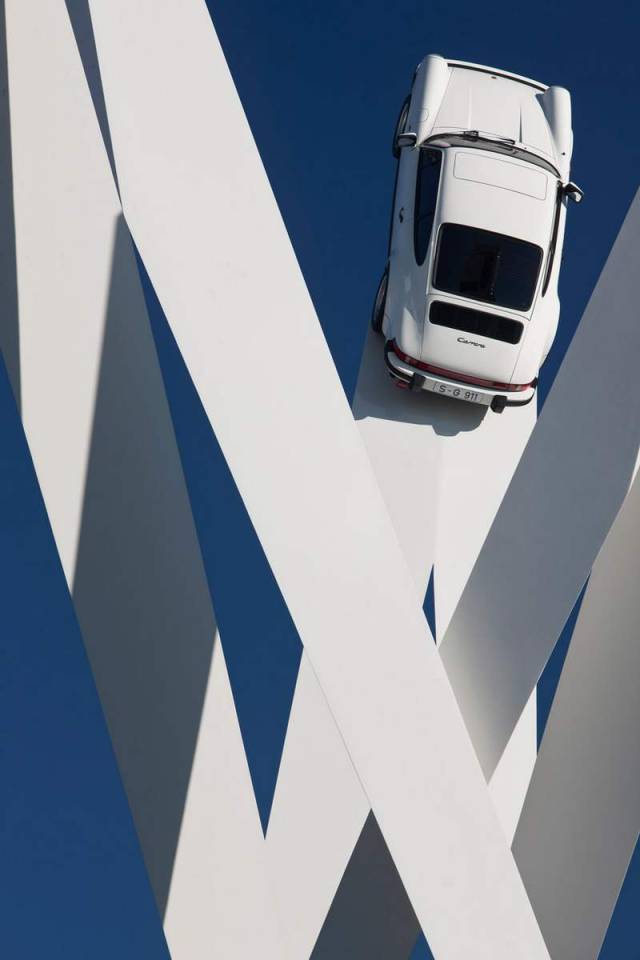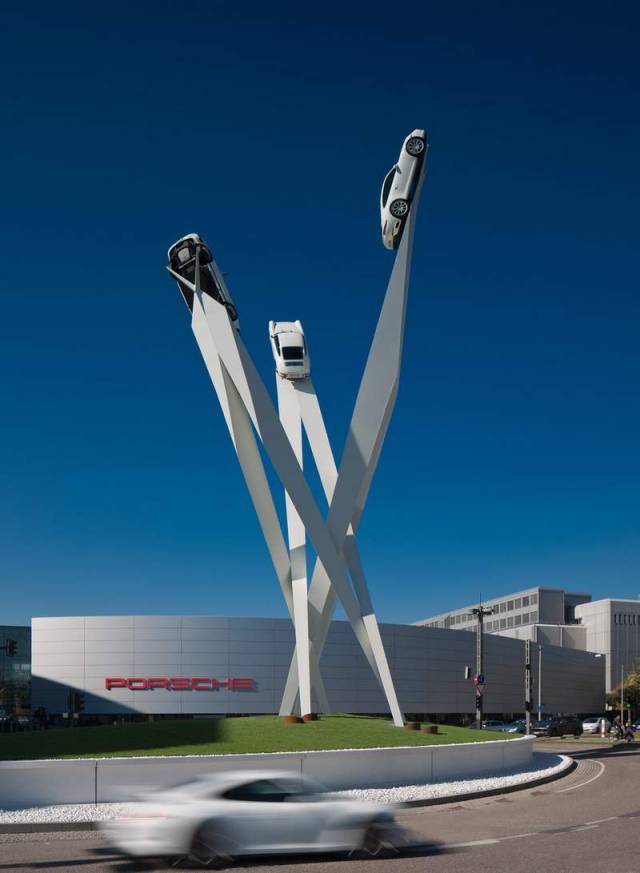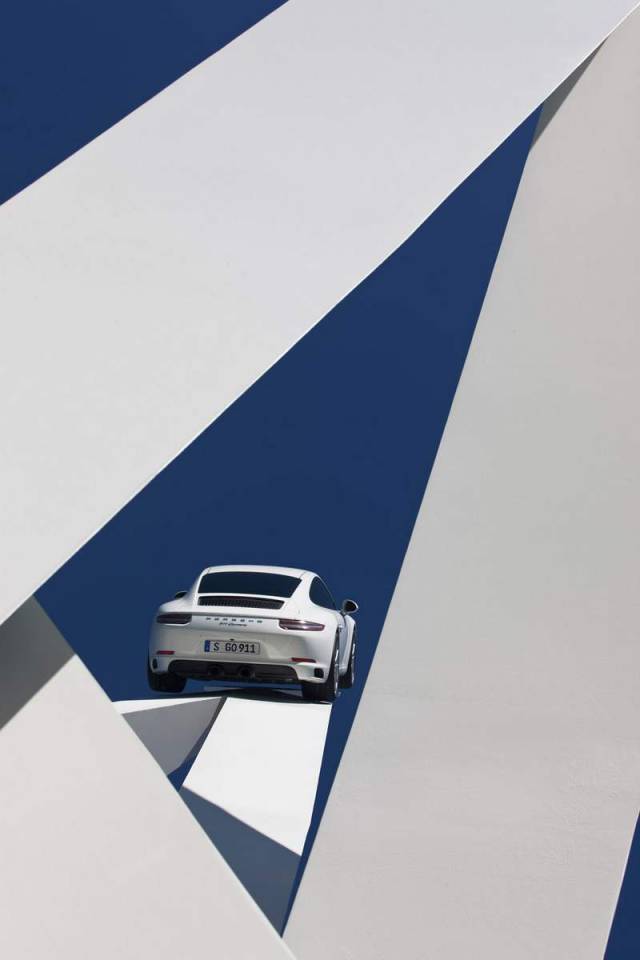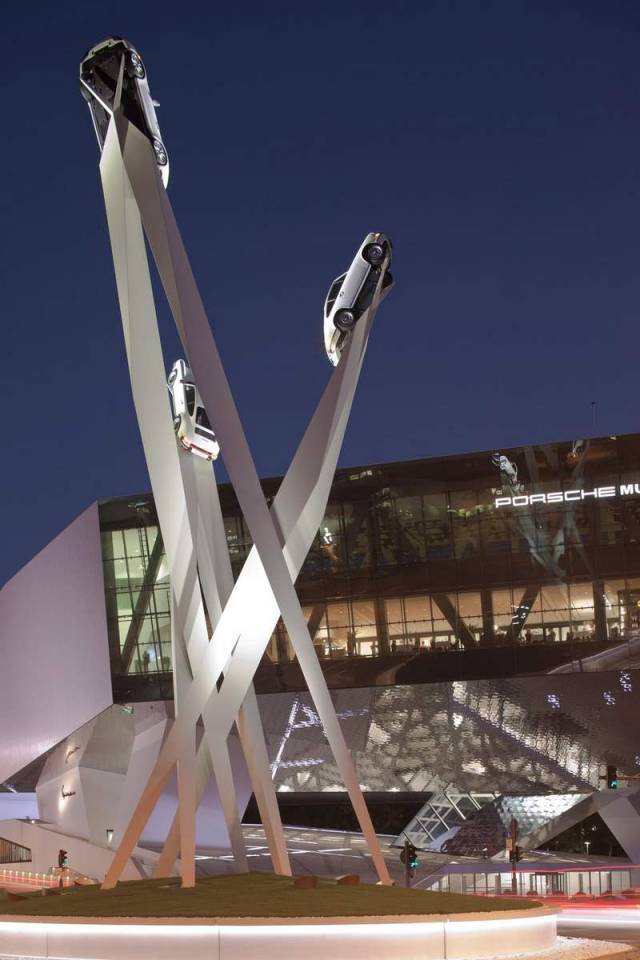 via dezeen