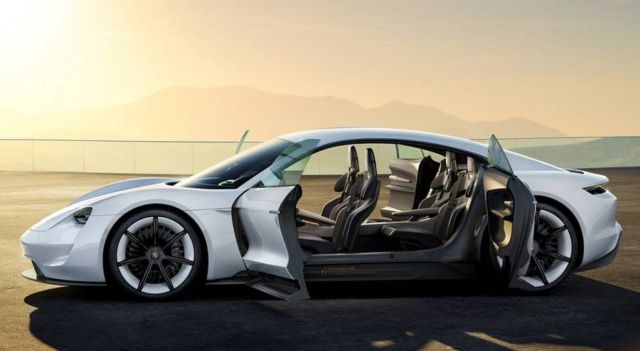 Porsche Mission E stunning Tesla rival, could have 3 variants up to 670 hp.
The amazing all electric Porsche Mission E will arrive in 2019 and cost $85,000.
The upcoming three versions will give 300 kW (402 horsepower), 400 kW (536 hp) and 500 kW (670 hp).
It will come standard with all-wheel drive.
The most powerful version will make 0-60 miles per hour in just 3-seconds, and a top speed of 155 mph.
Project leader Stefan Weckbach, said:
"Visually, the car combines 911 overtones with fresh proportions and very good space utilization even though the Mission E is notably more compact than the Panamera."