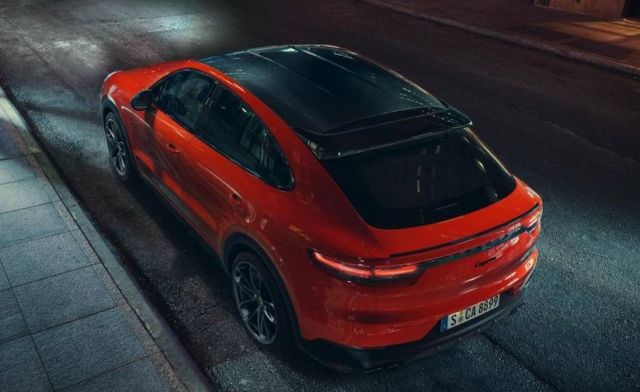 The new Porsche Cayenne Coupé includes all the technical highlights of the current model, but has an even more dynamic design.
The highlights of the new Cayenne model include sharper lines with a totally unique rear section, an adaptive rear spoiler, a rear bench with the characteristics of two individual seats, and two different roof concepts – a panoramic fixed glass roof fitted as standard, and an optional carbon roof.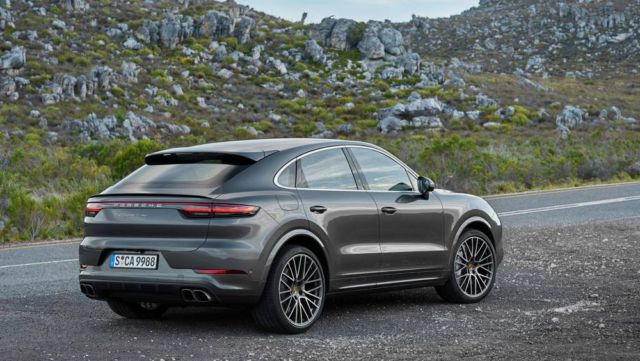 The new Cayenne Coupé comes with a 2.16 m2 panoramic fixed glass roof as standard. The 0.92 m2 glazed area gives all passengers an extraordinary sense of space, while the integrated roller blind protects against sun exposure and cold.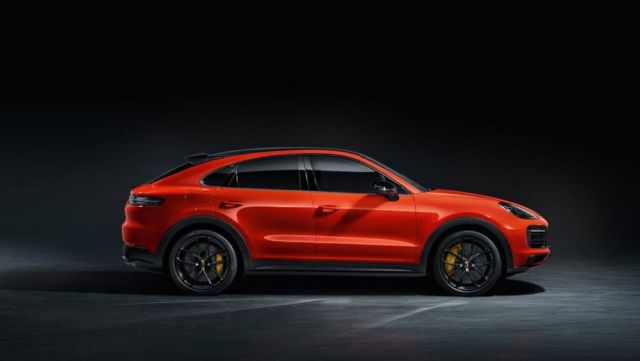 A contoured carbon roof is optionally available for the Coupé on request. The centre seam gives the roof the characteristic look of a sports car, similar to the Porsche 911 GT3 RS.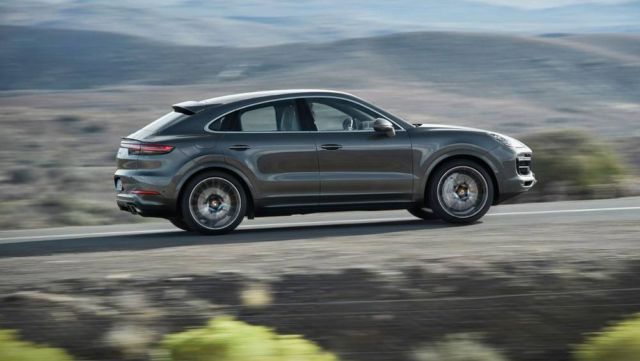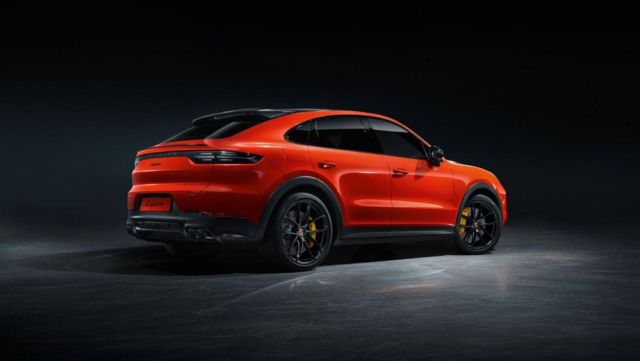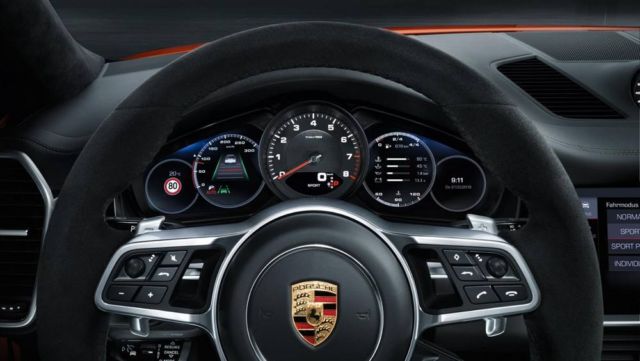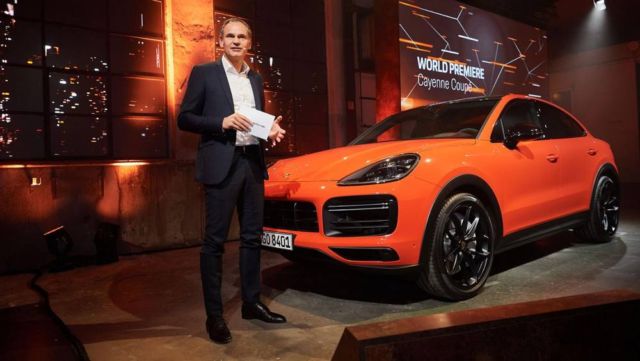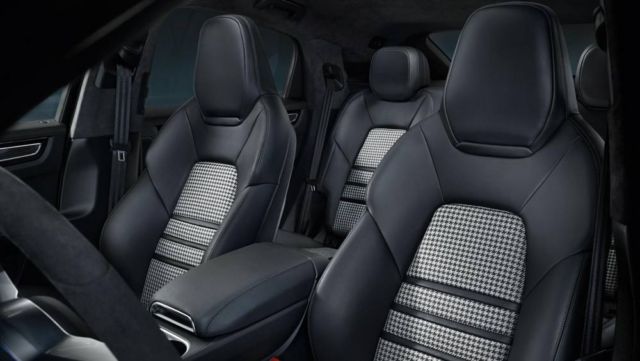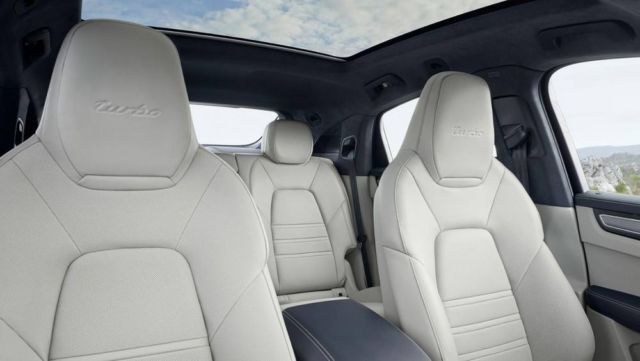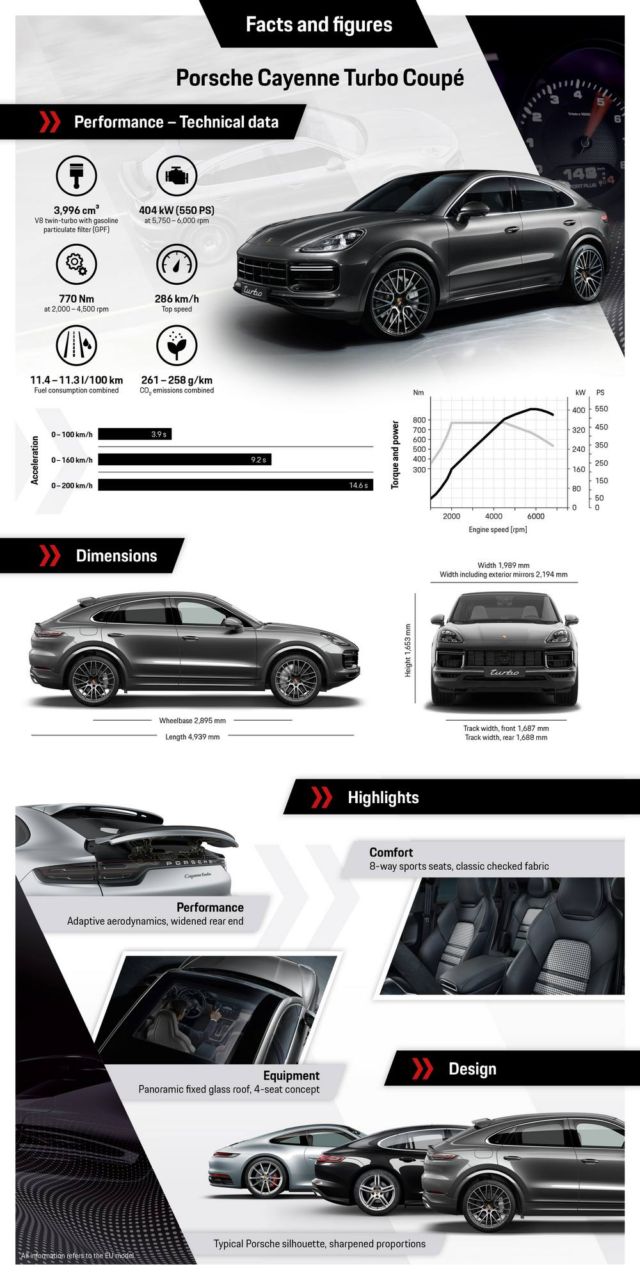 source Porsche