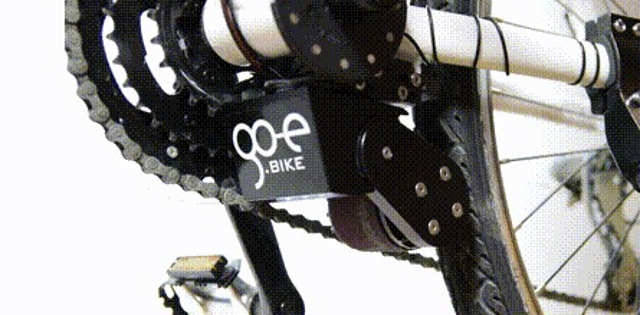 go-e ONwheel portable, lightweight and powerful plug&play add on motor, converts your bike into an e-bike in seconds.
go-e ONwheel is small, lightweight and very powerful and can just be plugged in onto your normal bike. It makes an e-bike your favorite bike within seconds.
With this additional drive unit it will be much easier to leave the car in the garage and go to work by bike. The motor only engages when you are pedalling, otherwise it does not touch your wheel. It is the ideal supplement for your bike because you can now use your favourite bike as an e-bike whenever you want!
When delivered your, it is set to 250W and a maximal speed of 25 km/h in order to meet EU-regulations. You can set the maximal amount of assistance (e.g. off, 25%, 50%, 75% or 100% of maximal assistance level) with the buttons on the handle bar or in the go-e.bike app. go-e has adjustable power levels.
via kickstarter