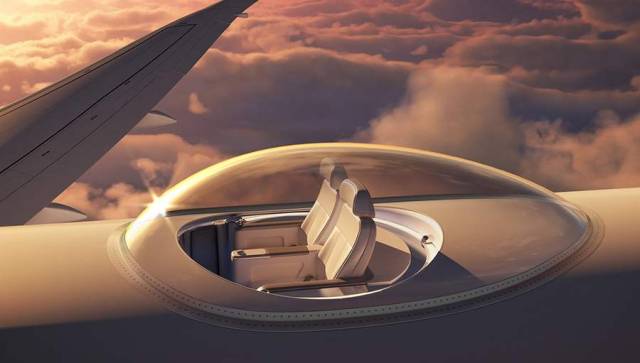 SkyDeck private glass bubble on top of an airplane, is a new breathtaking in-flight entertainment.  Watch the video…
Windspeedtech designs SkyDeck, a glass seating area on top of aircraft, for passengers to enjoy a panoramic view of the sky.
Images credit Windspeedtech
SkyDeck could be installed on passenger airliner, a brilliant pay-per-view experience.
The bubble can be installed on a wide variety of aircrafts, ranging from wide-bodies to smaller executive jets.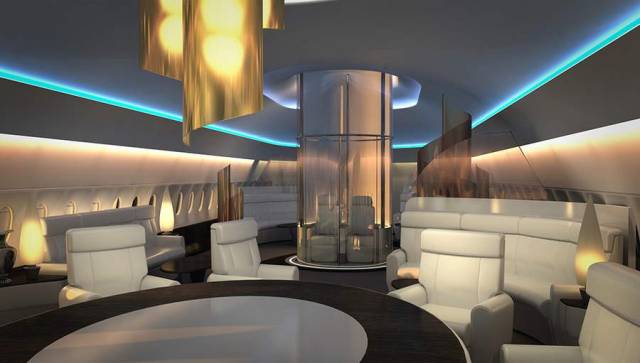 Current in-flight entertainment offerings have not changed much over the decades.
"We wanted to come up with a product that would provide a higher level of entertainment to reduce the boredom of long flights."
Conceptual designs of the different versions have been completed and the SkyDeck is currently patent and trademark pending.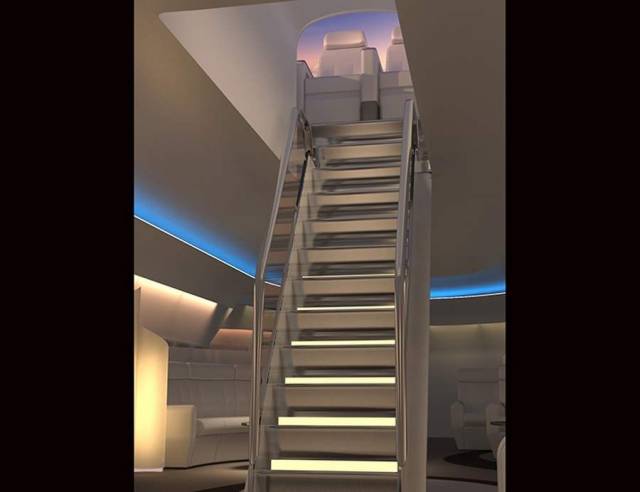 "It has taken us over a year to design the details, including conducting feasibility studies in all aspects of the system which have included structural modifications, loading, system integration, interior modifications, aerodynamics and certification requirements."
The initial concerns were the potential interference with the aircraft's tail performance. Studies have shown that a teardrop canopy design and engineering the optimum height of the canopy mitigates that concern. In addition since the SkyDeck will generally be positioned towards the rear of the aircraft, additional fuel burn due to any added drag will be small to negligible. CFD analysis or wind tunnel tests will be performed to address these concerns.
source Windspeedtech