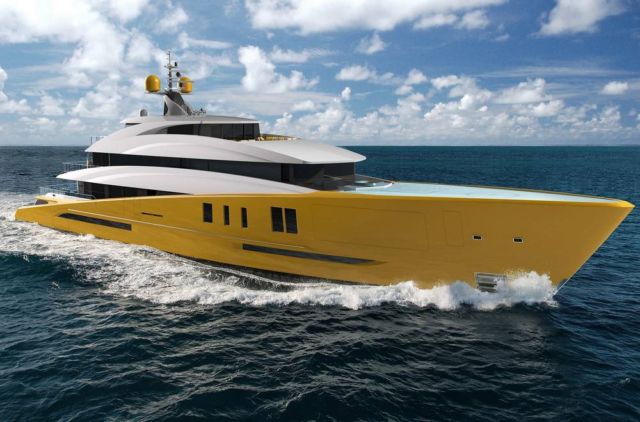 Project Next is a 62m superyacht designed for Lürssen Yachts.
Project Next can host up to 10 guests (12 with the second version with 6 cabins) and 15 crew members. ​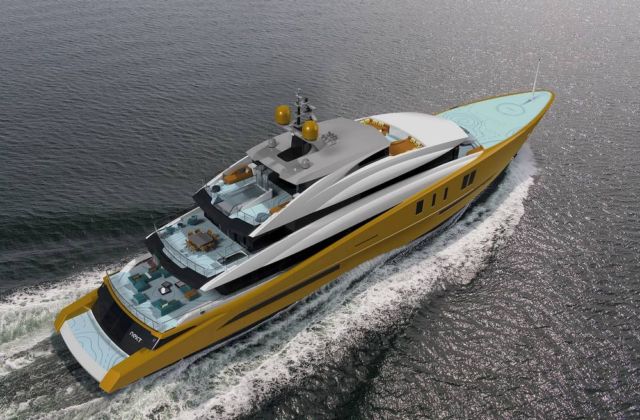 Italian yacht designer Nicolò Piredda explains:Project Next is a visionary and eye-catcher concept, not for abstract or provocative features, but because it is a vessel that comes out from what will be the yachting industry in 5 or 10 years. That is because I focused on satisfying new market requests that nowadays have difficulties in establishing themselves but that, in my opinion, will become soon pillars of new designs.
The result is a completely new vessel outcome of a new generation owner's requests. The elegance and the simplicity go over the pomps arising from the Art Deco that featured the past century, in the other side, they deviate from minimalism movement using fresh styling characters, vivid colors and materials that interact with each other.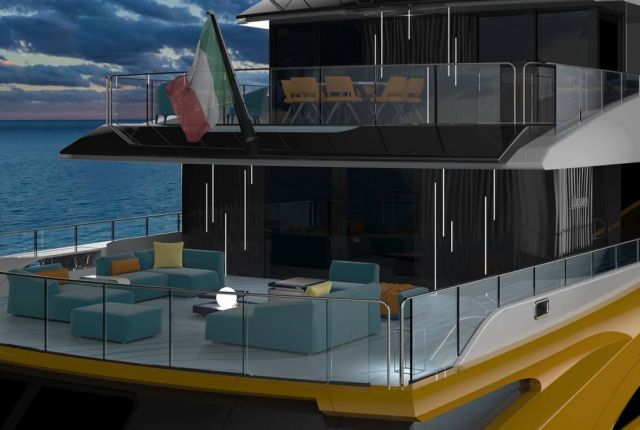 Moreover the design goes close to the needs of the environment that will be for sure a protagonist in the future industry. Common teak is replaced by synthetic flooring that do not hide itself reproducing wood aesthetic, bu it takes advantage of its versatile features in favor of decking new aesthetics and new user-yacht interactive hi-tech solutions. In a couple of years designers will start designing amazing outdoor decking solutions with no teak, each one unique, this concept follows this nascent trend.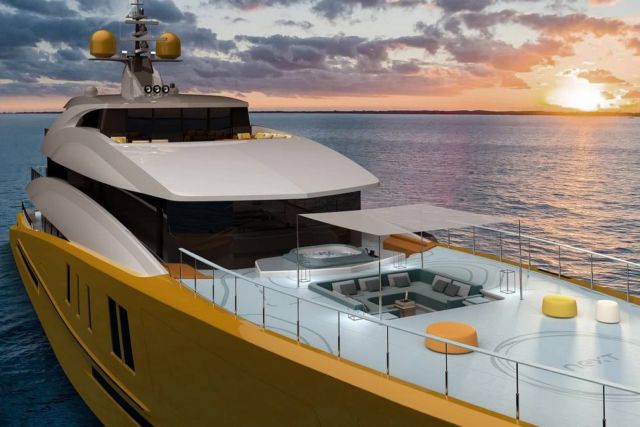 Many other design choices commit concept philosophy, in the exterior as well as in the interior. The up/down handrail on the bridge deck has a positive effect on general appearance of the vessel, so does the mooring deck hidden below the flush bridge deck, at the same level of the main deck. In the interior, the guest accommodation leaves the conventional standards creating creative solutions that make guests living an experience completely different from the ordinary daily life.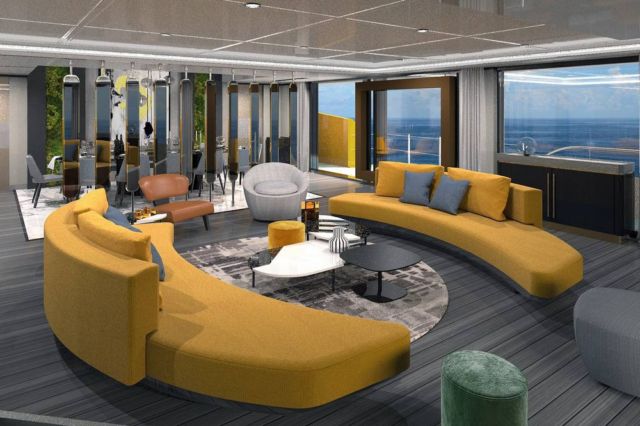 The main saloon with double height dining is comparable with ones of bigger vessels. The owner's quarter is open, fresh and full of natural light. The private area is divided into intimate/relaxing zone and generous business office. Each design choices concerning both interior and exterior spaces is thought for the best crew and guests flows and ergonomics, to guarantee the best experience on board.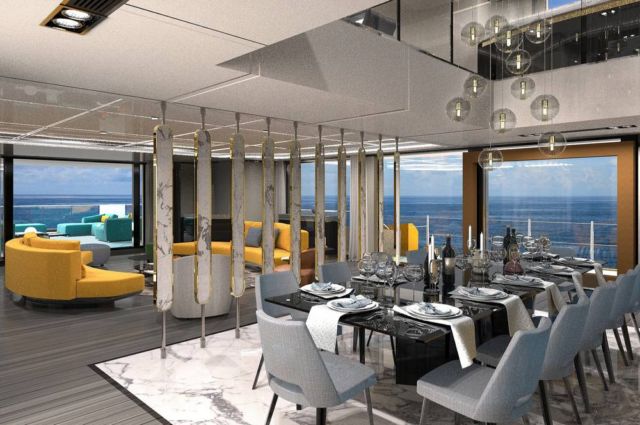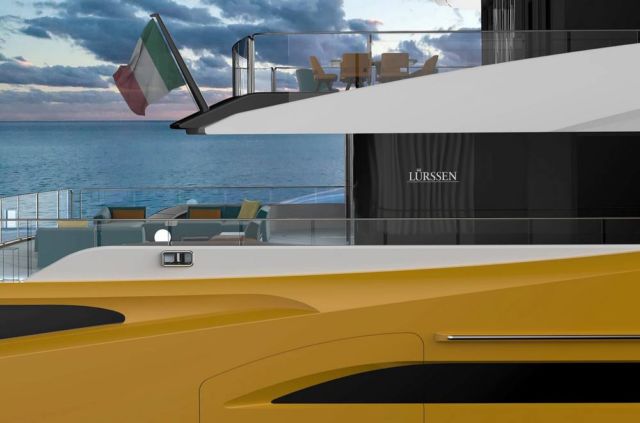 via Luxatic
source Nicolò Piredda