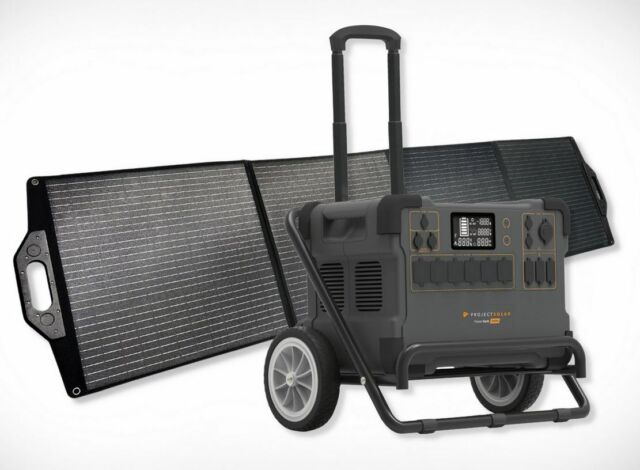 With Project Solar Power Bank 2000 you can power your devices anytime, anywhere with the portable, long-lasting battery storage that's also can be combined with portable solar panels.
The Power Bank 2000 is made to stand the test of time with Grade A Lithium Iron Phosphate Cells, which are so efficient only losing less than 1% charge per year. This means they keep 80% of their original capacity after 3,500 complete charge cycles!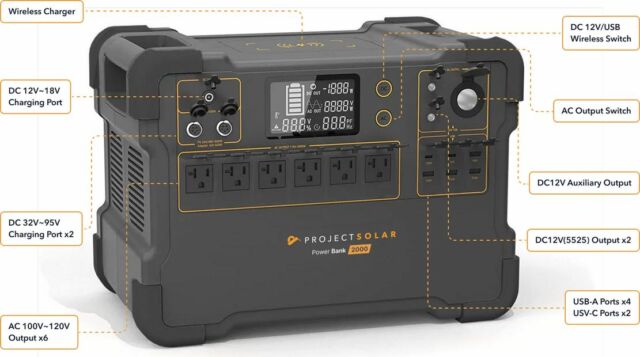 Calculation Example: Assume the power consumption of the device you want to use is 300W, the working time will be: 1920Wh * 0.85 / 300W = 5.4hrs (roughly).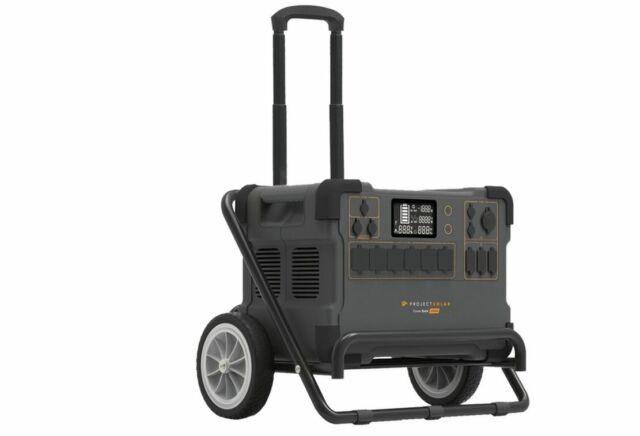 The fine-tuned Battery Management System (BMS) keeps the unit cool and manages all in and out charging and airflow.

16 output ports
12V DC Socket x 2
USB-C: PD100W x 1
12V Cigarette Lighter
USB-C: 18W x 1
15W Wireless Charger
USB-A: 18W x 1
AC110V/60Hz x 6
5V2A x 3
source projectsolar