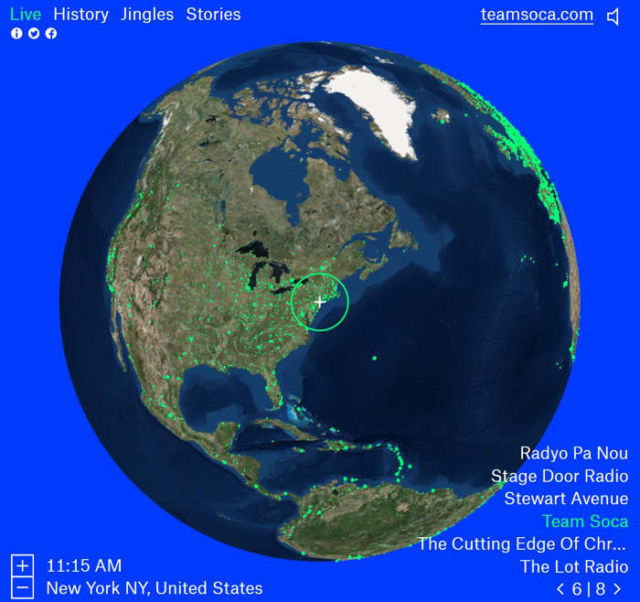 Radio Garden is an impressive application.
Explore live radio by rotating the globe.
Six universities have been developing Radio Garden global interactive map for 2 years, where one can hear live radio stations from the other end of the world.
Zoom in any place you want. Local stations appear to the right, you choose and you immediately have sound!
source Radio Garden
Thank you Niki!