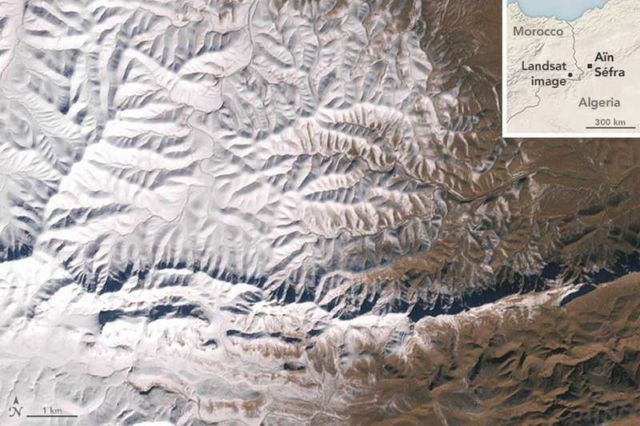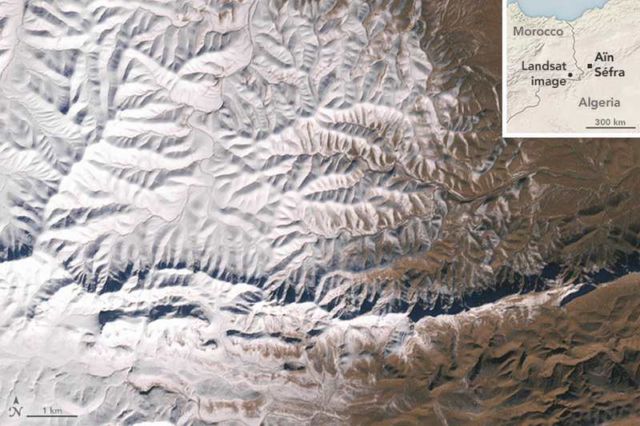 Snow on the edge of the Sahara African Desert is rare. On December 19, 2016, snow fell on the Algerian town of Ain Sefra, which is sometimes referred to as the "gateway to the desert."
The town of roughly 35,000 people sits between the Atlas Mountains and the northern edge of the Sahara. The last recorded snowfall in Ain Sefra occurred in February 1979.
The Enhanced Thematic Mapper Plus (ETM+) on the Landsat 7 satellite acquired a natural-color image (above) of snow in North Africa on December 19, 2016. The scene shows an area near the border of Morocco and Algeria, south of the city of Bouarfa and southwest of Ain Sefra.
Though news accounts have been dominated by the snow in the desert city, a review of several years of satellite data suggests that snow is also unusual in this section of the Saharan Atlas range. The images below show December observations made over the past four years by the Moderate Resolution Imaging Spectroradiometer (MODIS) instruments on NASA's Aqua and Terra satellites. The false-color images blend infrared, shortwave infrared, and visible red wavelengths, and snow shows up as a bright blue-green color.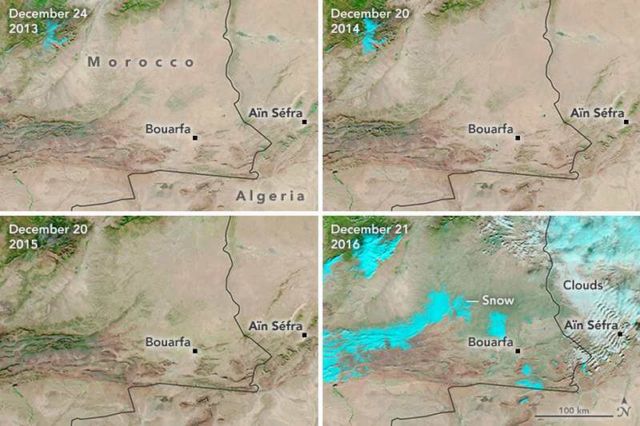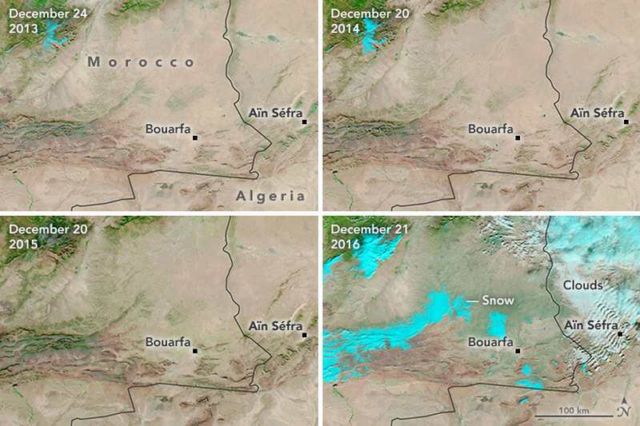 source earthobservatory