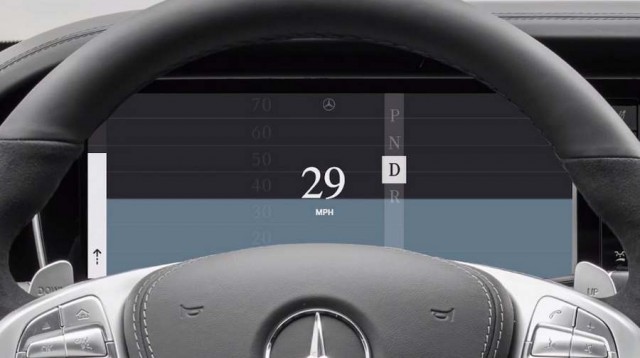 Ustwo redesigns the dash of your car, to provide better and more timely information, reduce driver distractions and therefore accidents.   Take a look at the video…
Images credit Ustwo 
The creators of Monument Valley, Ustwo, explains:
"In the course of our research and partnership with CDR (Car Design Research), we identified one fundamental and ubiquitous element in cars which has lacked an effective redesign over the last few decades."

The instrument cluster as a feedback element has remained fundamentally unchanged since instruments first appeared in cars. Even today with LCD clusters, such as in the Mercedes S-Class, we see the skeuomorphic recreation of these mechanical dials in digital form. There are some good reasons for this, such as consistency, familiarity, brand perception and so on but we feel this ought to be challenged.





"By looking afresh at the instrument cluster, and applying modern contexts and technology to the problem, we believe that we can make better use of the screen real estate by clearly showing the right information at the right time. 

With this contextual empathy in place, we can then increase situational awareness for the driver – when passing a school during collection time, in adverse weather conditions, accidents, road works, a slippery road and so on.
As a result of this, we may be able to provide better and more timely information, reduce driver distractions and therefore accidents. We would like to achieve all of this and still retain the positive aspects of the analogue approach – the ability to show relative information, a consistent design paradigm, and to confer a level of quality and reinforcement of the brand."
source Ustwo