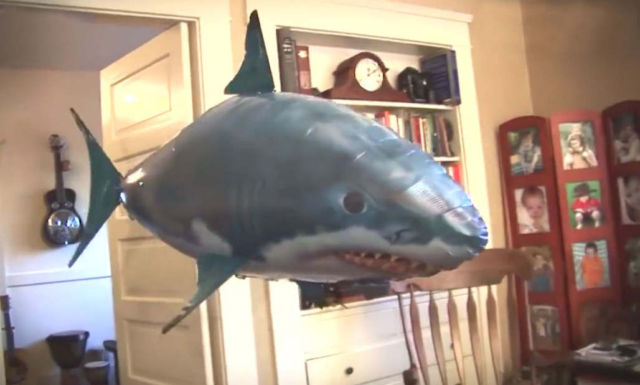 Air Shark, the amazing remote controlled fish blimp.
Moves up, down, full 360 degrees up to 40 feet away.
Made from a durable nylon and simply bounces off of walls and other items it bumps into. Doesn't break!
Filled with helium – can be reinflated over and over. Balloons stay inflated for up to two weeks. Requires 4 AAA batteries.
Measures 57 inches long and 36 inches tall.
source faradayscienceshop