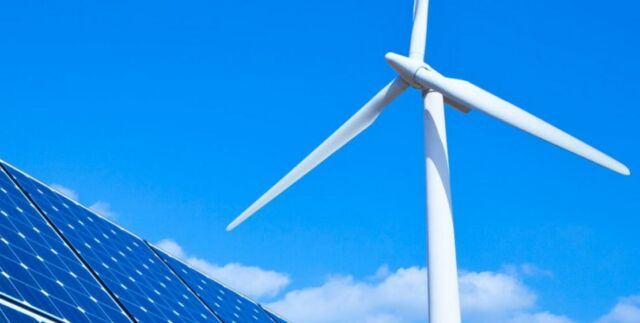 Renewable Energy is 'on track' to meet Net Zero by 2050, and "in line with ambitious net-zero scenarios."
In partnership with the Bezos Earth Fund, Global Optimism, and Systems Change Lab, RMI is presenting the first in a series of reports analyzing the exponential growth of renewable energy technologies globally.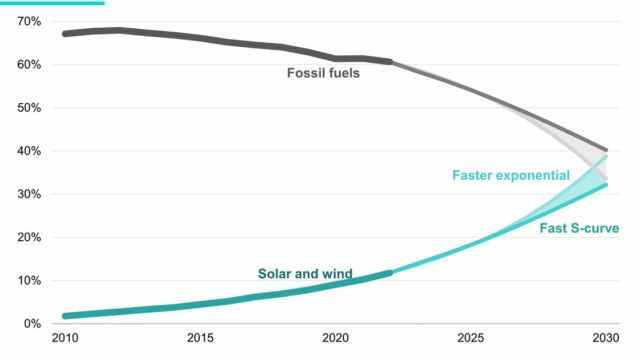 Credit, Energy Institute, RMI forward
The report, published by the Rocky Mountain Institute (RMI) titled X-Change: Electricity – On track for Net Zero, claims 'the fossil fuel era is over.'
Solar, wind, and batteries have been following a typical path for new technology. Learning curves lead to falling prices lead to rapid growth in new capacity, which leads to change in the generation mix on an S-curve.
New solar and battery capacity, policy targets, the momentum of change, and the logic of S-curves all point to continued exponential growth in solar and wind generation for the rest of this decade at 15%–20% a year.
Learn more about this report and complementary research by viewing the press release here.
source RMI.org