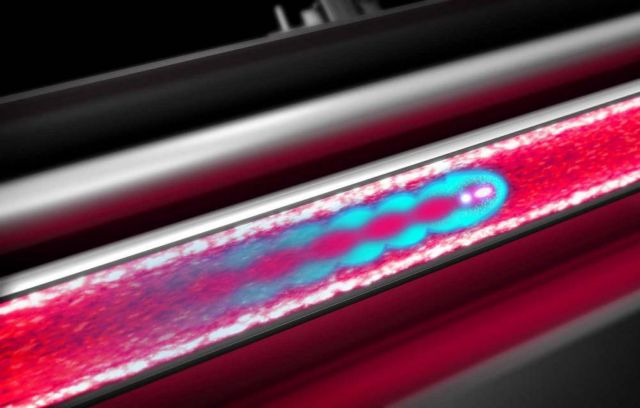 Work begins on new SLAC facility, that could make particle accelerators 1,000 times smaller.
Scientists are developing plasma technologies that could shrink future accelerators up to 1,000 times, potentially paving the way for next-generation particle colliders and powerful light sources.
Above, researchers will use FACET-II to develop the plasma wakefield acceleration method.  Credit Greg Stewart/SLAC National Accelerator Laboratory
The project is an upgrade to the Facility for Advanced Accelerator Experimental Tests (FACET), a DOE Office of Science user facility that operated from 2011 to 2016. FACET-II will produce beams of highly energetic electrons like its predecessor, but with even better quality. These beams will primarily be used to develop plasma acceleration techniques, which could lead to next-generation particle colliders that enhance our understanding of nature's fundamental particles and forces and novel X-ray lasers that provide us with unparalleled views of ultrafast processes in the atomic world around us.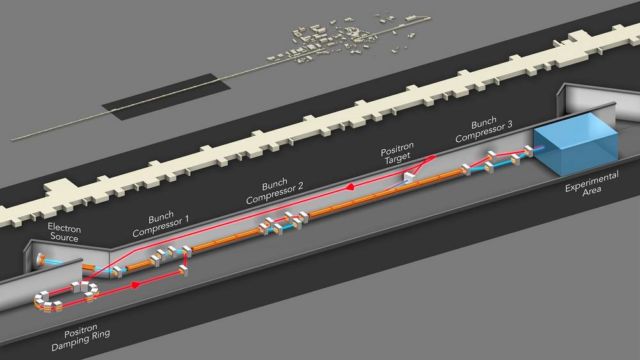 SLAC is upgrading its Facility for Advanced Accelerator Experimental Tests (FACET) – a test bed for new technologies that could revolutionize the way we build particle accelerators. FACET-II will use the middle third of the lab's 2-mile-long linear accelerator (SLAC ground plan at top). Credit Greg Stewart/SLAC National Accelerator Laboratory
FACET-II will be a unique facility that will help keep the U.S. at the forefront of accelerator science, said:
"Its high-quality beams will enable us to develop novel acceleration methods. In particular, those studies will bring us close to turning plasma acceleration into actual scientific applications."
source Stanford Univercity