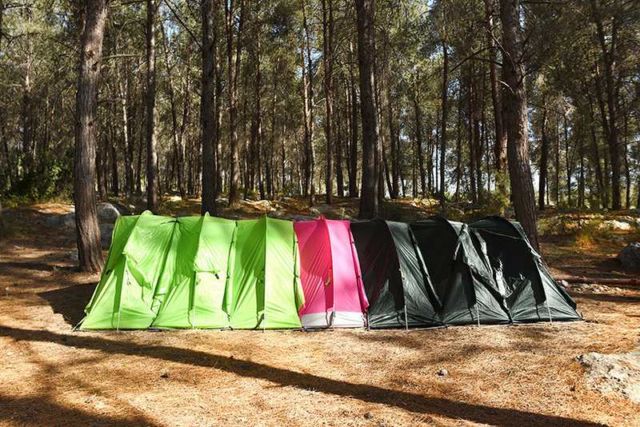 RhinoWolf modular attachable super-tent, has a built-in mattress and sleeping bag and connects to other tents.
RhinoWolf is a complete outdoor sleeping system: tent, air-mattress and sleeping bag all in one. It saves space, zips together, and weighs only 5.5 pounds (2.5kg).
Reconnect with nature and each other without all the lugging around and discomfort.
"We've spent hundreds if not thousands of hours in them. Slept in dozens of them. That's ultimately what led us to have a this-can-be-much-better moment."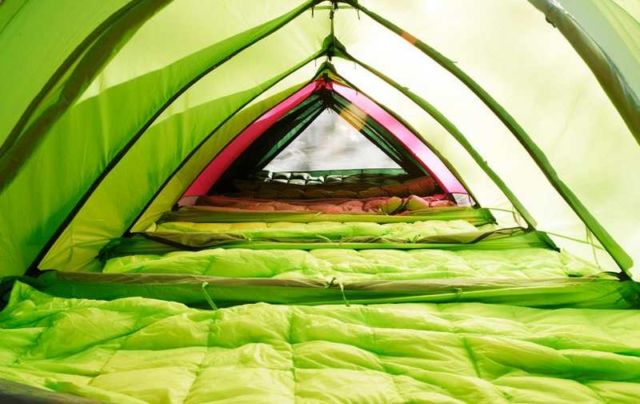 "So we rethought the concept of sleeping in nature, and combined the best and most durable elements of our camping gear into one high quality, heavy-duty, light-weight (under 5.5 lbs) sleeping system."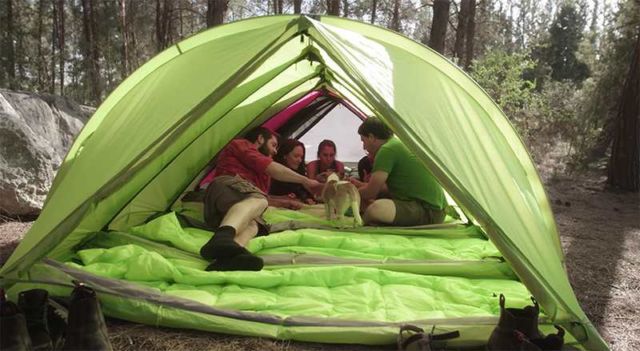 source indiegogo