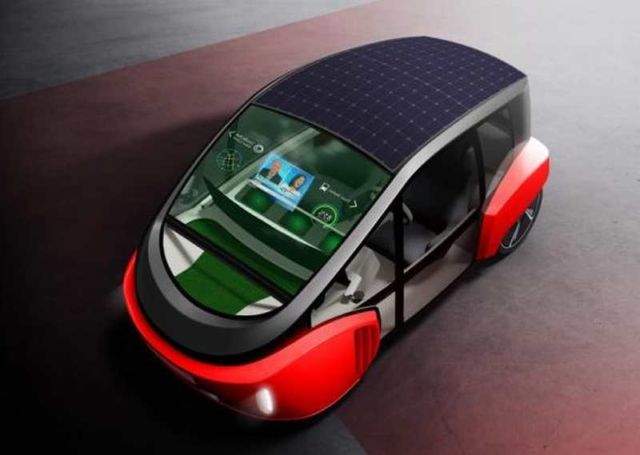 Rinspeed's Oasis self-driving electric car concept, is more than a transportation vehicle.
Swiss car visionary Frank M. Rinderknecht has created Rinspeed 'Oasis,' a memorable character role in the narrative of the evolution of personal transport.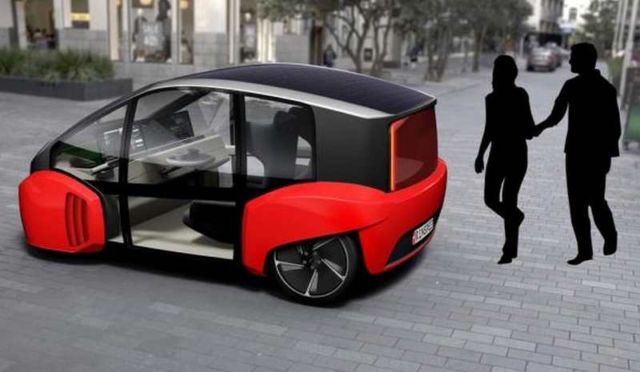 'Oasis' is a clear alternative concept to the martial appearance on urban asphalt. The exquisite two-seat runabout looks pretty futuristic with its large glazed areas and front wheel spats.  Capable of turning on their own axis with almost a zero radius. Not at all like a gray mouse and not solely designed with a single purpose in mind like Google's cars, but rather "next generation" – with a host of technical and visual treats inside.
The interior offers a new living space with the ambience of a modern-day family room: armchair, sideboard, TV, and a multifunctional steering wheel. The windshield also serves as a screen for virtual as well as augmented reality.
source Rinspeed