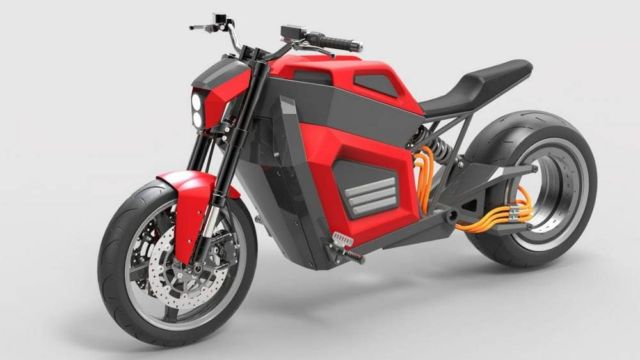 The RMK E2 is an aluminum frame electric motorcycle, stretching the limits of a traditional one.
The RMK E2's operating range on a single charge is 200-300 km and it takes 2-3 hours to fully charge an empty battery.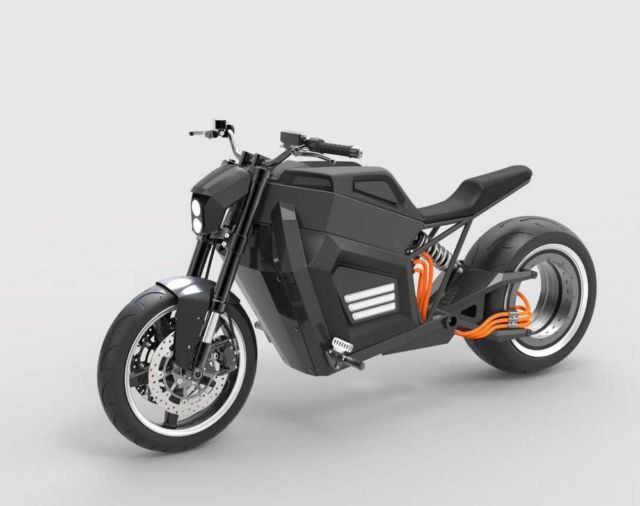 E2 comes with two different types of batteries. The basic model is rated for 200 km and the bit more expensive model for 300 km on a single charge.
The E2 is equipped with a non-centered rim. The integrated electronic motor has been designed into the frame of a rim.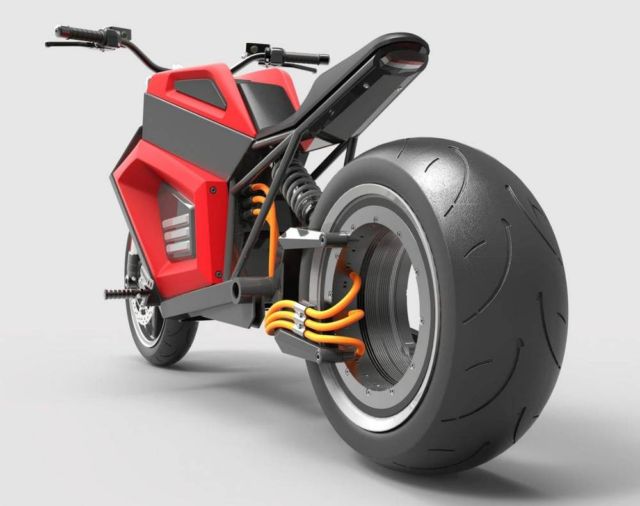 The motor has a computational peak output of 50 kW and a torque of 320 Nm. The speed is limited to 160 km/h.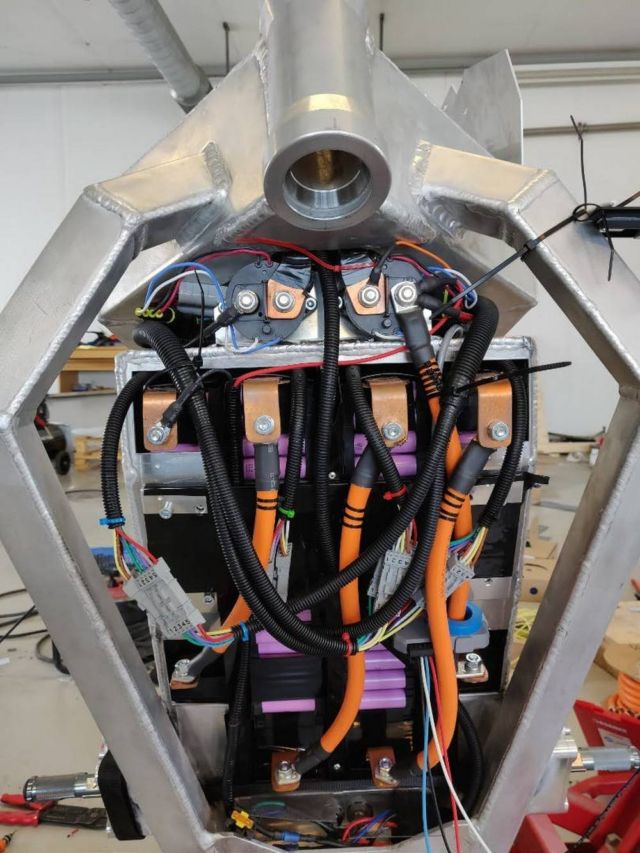 source RMK Vehicles