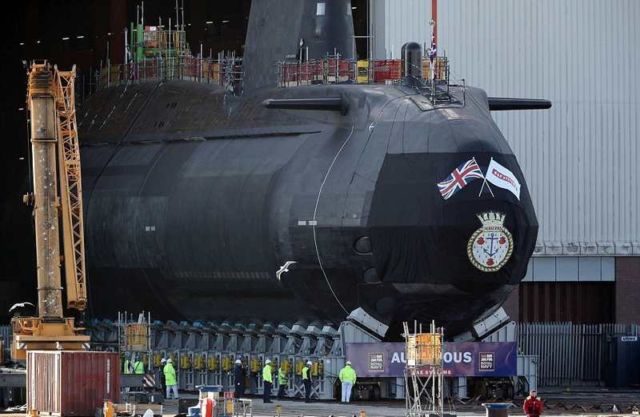 The Royal Navy's £1billion nuclear submarine, can go round the world without surfacing.
Manufactured by BAE Systems, the 318ft long, 7,400 tonne Astute class new generation submarines are among the most highly capable and technologically advanced in the world.
The new Royal Navy's nuclear submarine can hit targets 750 miles away and hear ships in New York while under the Channel.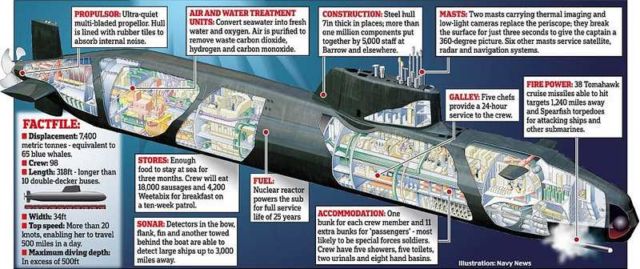 Will Blamey, Managing Director of BAE Systems Submarines, said:
"Securing the contract for the sixth Astute class submarine is a significant milestone for BAE Systems and the result of many years of hard work by our highly skilled workforce."
Defence Secretary Sir Michael Fallon said:
"This latest investment means we are well on our way to completing our fleet of Astute submarines. These are the most advanced submarines ever operated by the Royal Navy and are already providing unprecedented levels of stealth and attack capability across the world."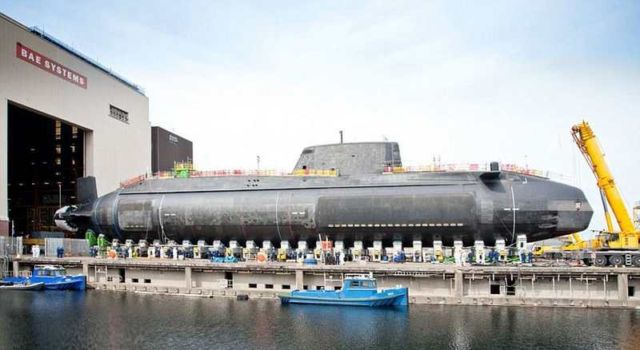 The first three Astute class submarines HMS Astute, HMS Ambush and HMS Artful are currently in service with the Royal Navy with a further four in various stages of construction at the Barrow site.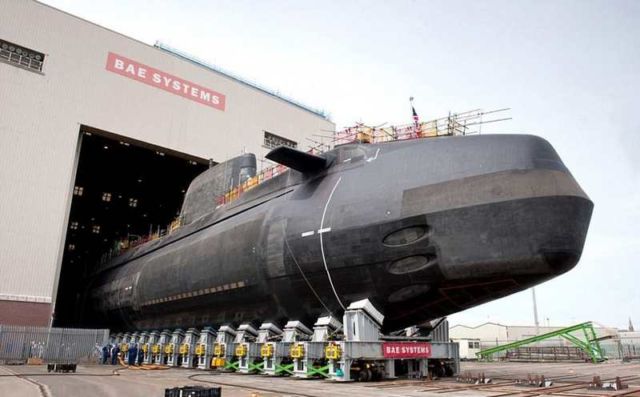 Images credit BAE Systems
via dailymail