The Russian Rocket is an amazing 37-meter high-speed foiling superyacht.
The Rocket 37-meter foiling concept superyacht by the Moscow-based Skripnik Design studio, has wing-like foils mounted under the hull.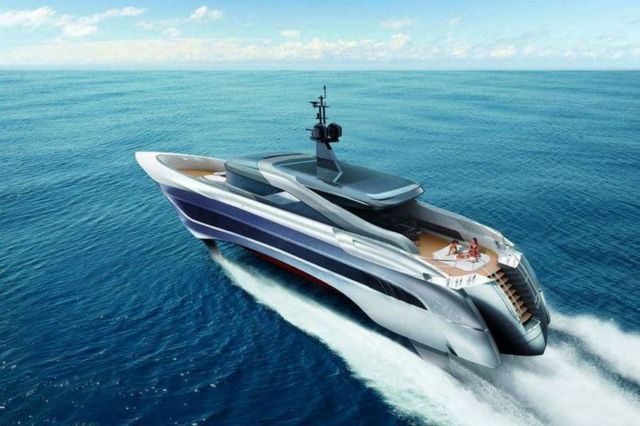 As the superyacht is gaining speed, the hull is lifted up from the water, allowing to reach a top speed of 60 knots, with relatively low fuel consumption.