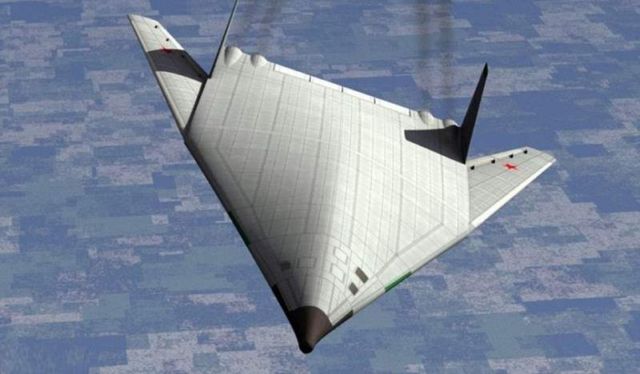 This is Russia's next gen hypersonic stealth bomber, that can launch nuclear attacks from space.
Known as PAK-DA, Russia's new hypersonic stealth bomber, can travel anywhere in the world in two hours.
Images credit militaryrussia.ru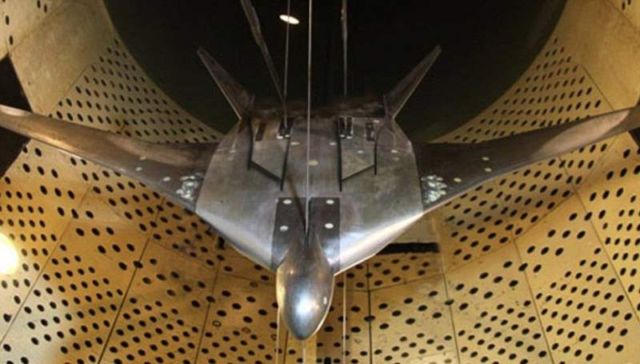 According to Colonel Alexei Solodovnikov, who is working on the project, the engine for the craft has been tasted. A test model could fly by 2020.
He said: "This will be a strategic aircraft. It will fly into outer space in order to strike, using nuclear bombs, and then return to the airfield."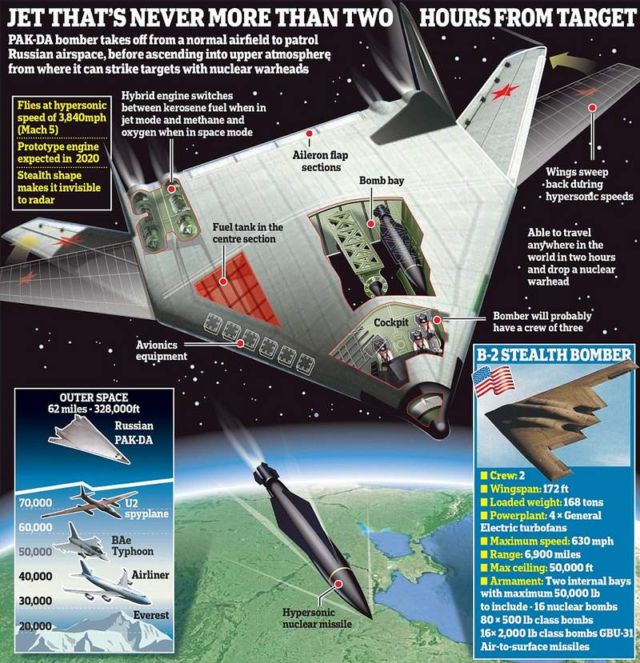 via dailymail