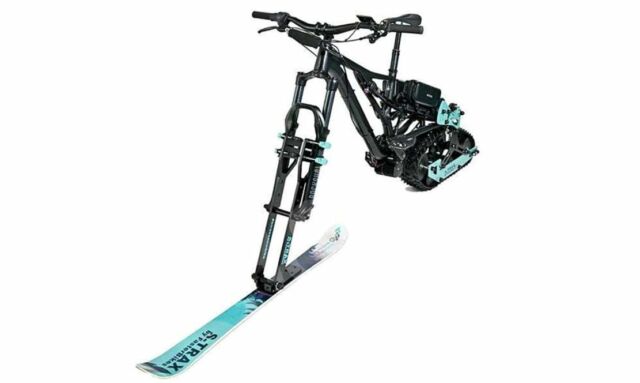 With the  S-Trax conversion kit your bike becomes a snowbike – both tires are replaced, by a track on the back and a ski in the front.
Whether sport or fun – with this conversion kit you have the right equipment to explore the snowy landscape.
The set can be mounted on (almost) all bikes – whether ebike or not.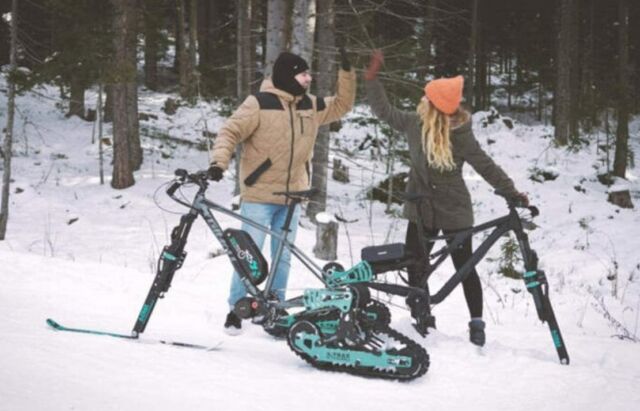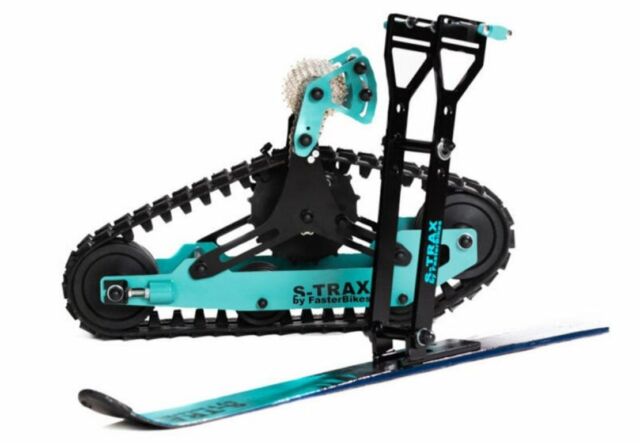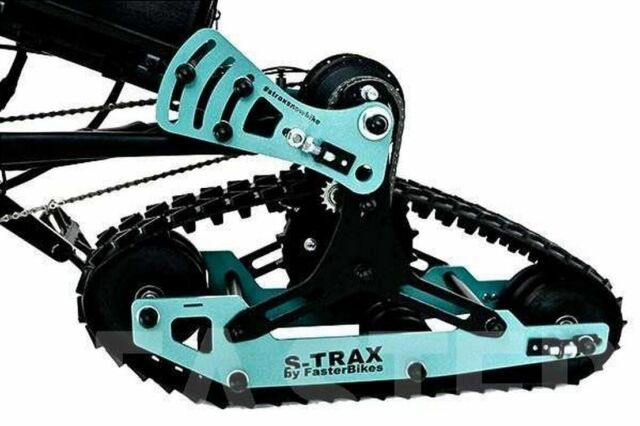 source Faster Bikes