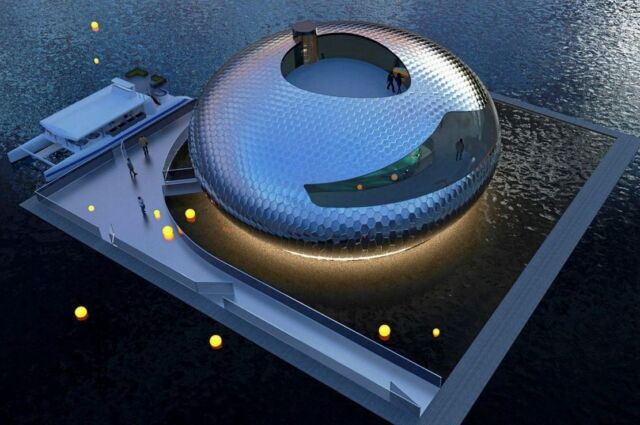 Salmon Eye is a Floating Exhibition Center for learning about the possibilities for a sustainable way of fish farming.
Kvorning Design and Communication created Salmon Eye. A concept for a world-class off shore Brand Experience for Eide Fjordbruk, Norway.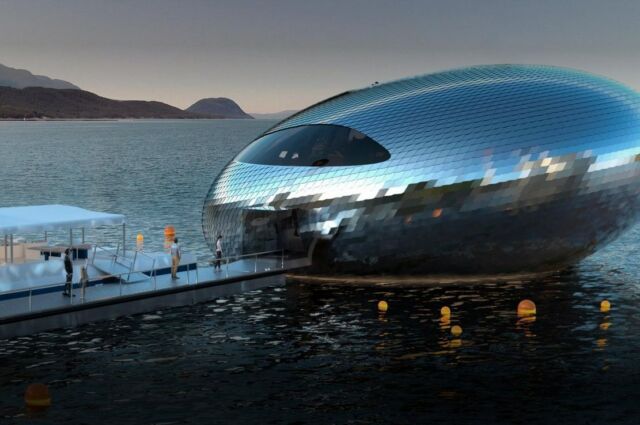 650 sq m of interactive exhibition area that envisions global attention to aquaculture. Kvorning Design's iconic architecture and design reflect an aquaculture industry at change.
Setting the standard for aquaculture of tomorrow as to design, interaction, facts, terms and experiences for all senses, body and mind. Facts with a global perspective on local challenges, solutions and innovations especially environmental and sustainable issues of global aquaculture including impacts for wild salmon strains.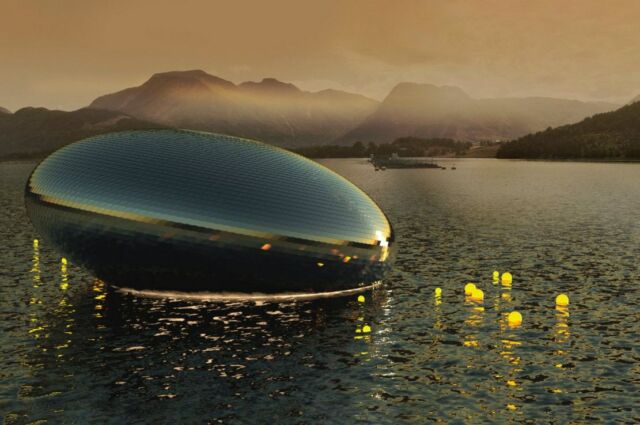 "The entire construction is a combination of a pontoon and an unconventional elliptical upper structure shaped to resemble a fish eye.
On the outside, the structure is to be covered with 9 500 high-grade stainless steel 'scales' that will imitate the appearance and the colour of a salmon skin with its unique reflection.
The works are running as scheduled, and the steel structure has been sent for paint coating."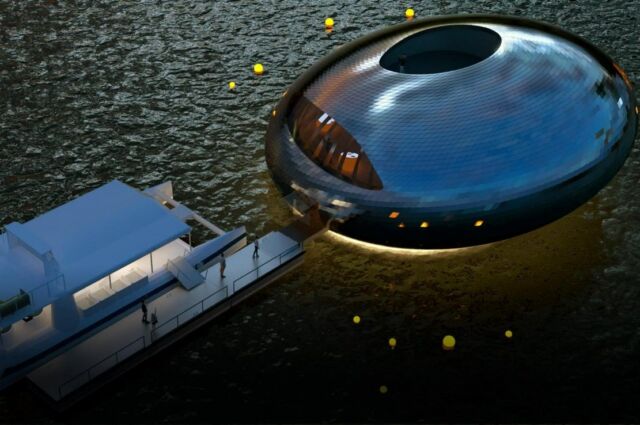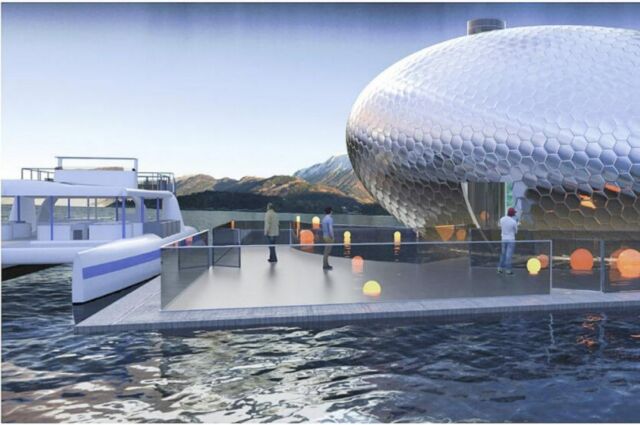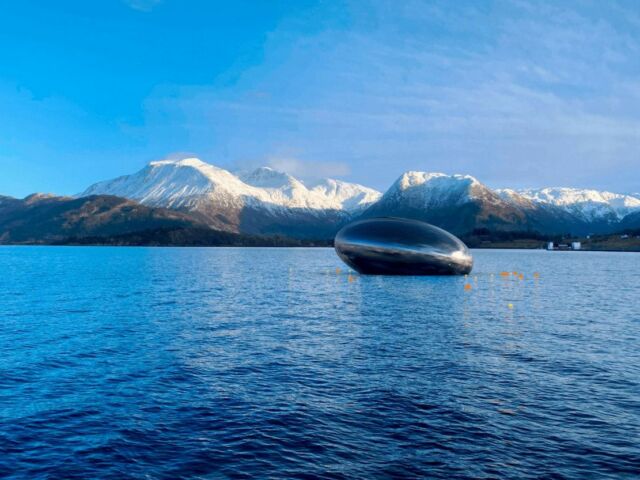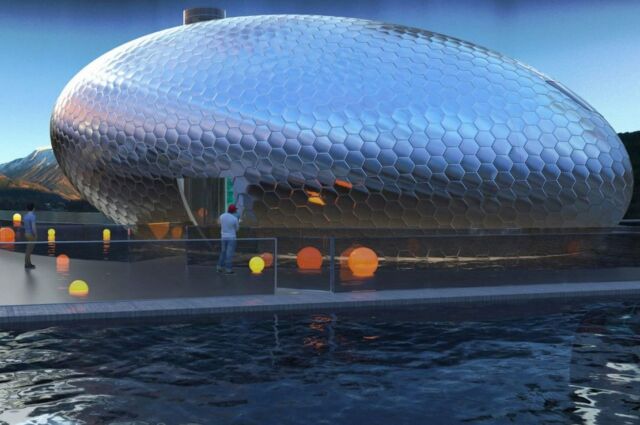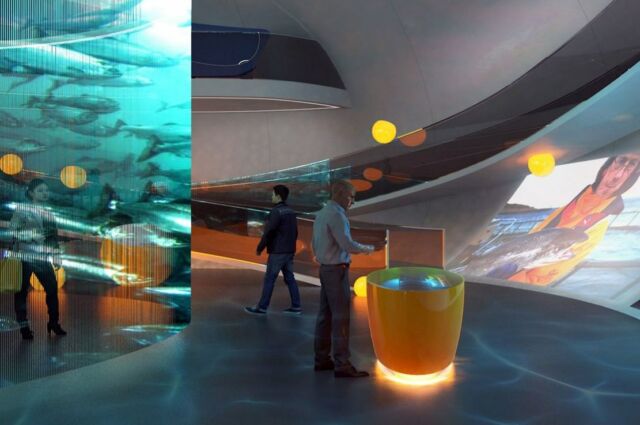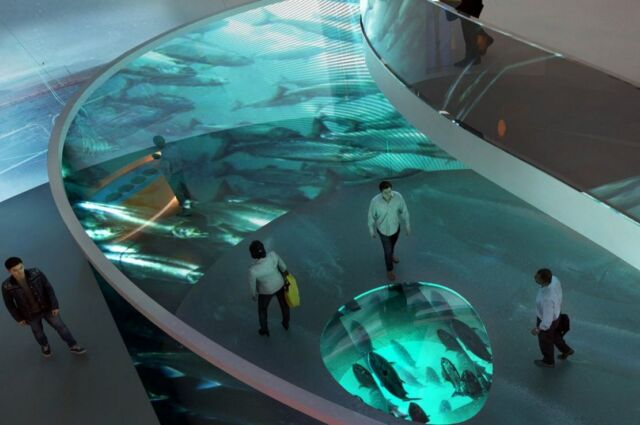 source Salmon Eye