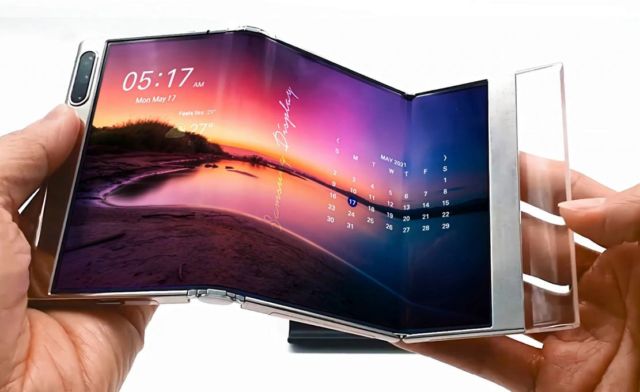 Samsung Display unveils its S-Foldable, Slidable displays, and Under Panel Cameras.
Samsung Display presented its next-generation OLED technologies in the world's biggest display exhibition, cementing its leadership across the industry.
The company opened a virtual exhibition at the 2021 SID Display Week under the tagline "Better life thru Samsung OLED," showcasing its next-generation OLED products including S-Foldable: A multi-foldable mobile display that maxes out at 7.2 inches but can be folded twice—both in and out—to be as small as a regular-sized smartphone.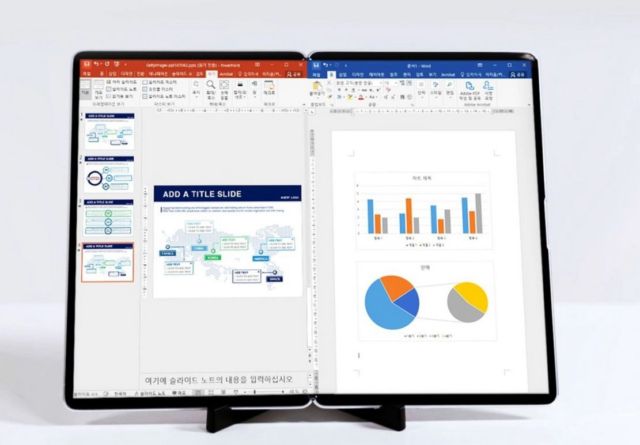 17-inch Foldable: A foldable display that maxes out at 17 inches with a 4:3 aspect ratio that can be folded to be tablet-sized, offering both portability and a larger screen.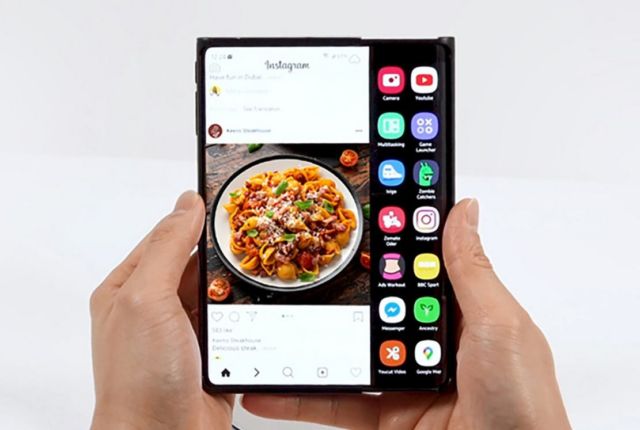 Slidable: A display that can be slid horizontally to expand screen size for multitasking and videos, offering additional display area while maintaining a traditional smartphone's form factor.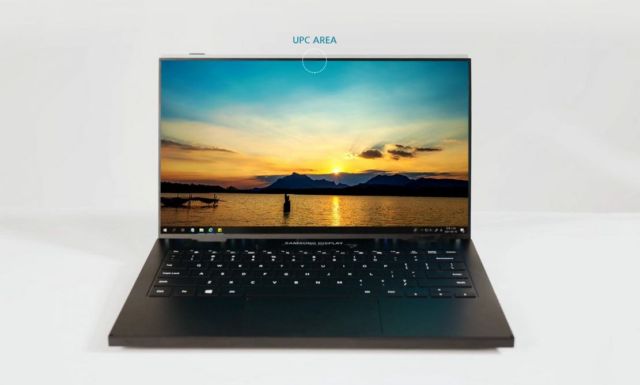 Under Panel Camera: A front-facing camera for mobile devices that is housed underneath the display panel to achieve a real full-screen experience without distracting notches.
source Samsung