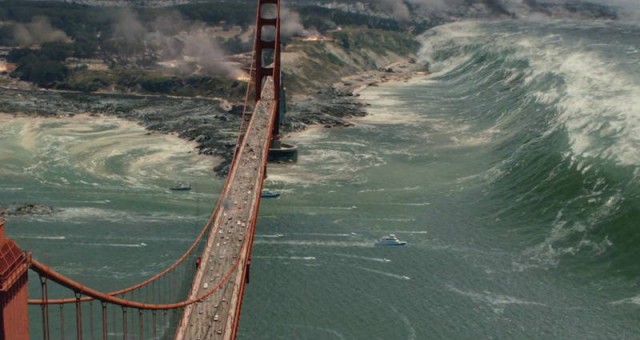 A 'love/hate' trailer of the action thriller 'San Andreas' from New Line Cinema and Village Roadshow Pictures, reunites Dwayne Johnson with director Brad Peyton and producer Beau Flynn.   Watch the trailer…
'San Andreas' produced by Beau Flynn ("Hercules," "Journey 2: The Mysterious Island"). Richard Brener, Samuel J. Brown, Michael Disco, Rob Cowan, Tripp Vinson and Bruce Berman serve as executive producers. The screenplay is by Carlton Cuse, story by Andre Fabrizio & Jeremy Passmore.
The film was shot on location in The Gold Coast and Brisbane, Queensland, Australia, and in Los Angeles and San Francisco.