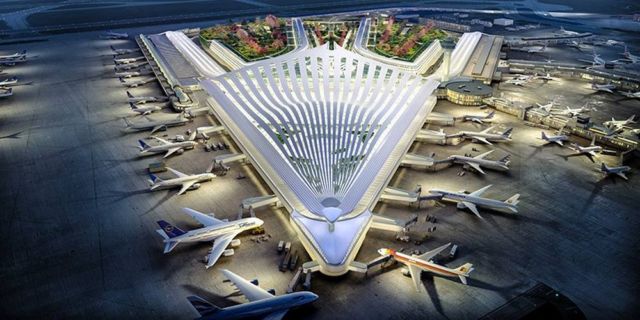 This is Santiago Calatrava's proposal to modernize O'Hare International airport with a new terminal building, one of five international teams to complete the project.
The O'Hare Global Terminal by Santiago Calatrava redefines the modern terminal with a masterwork of civic architecture.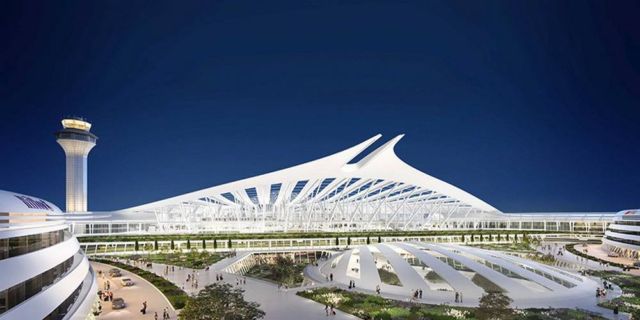 Framed by a glass façade and a dramatic shell-like roof that soars over the forecourt, the building unifies the central terminal area while establishing itself as the singular identity for O'Hare.
The vaulted, light-filled terminal hall recalls the grandeur of bygone travel and unifies all activities around a departures and arrivals hall featuring retail outlets within a verdant garden. A grand central space provides visitors with clear visibility and intuitive wayfinding.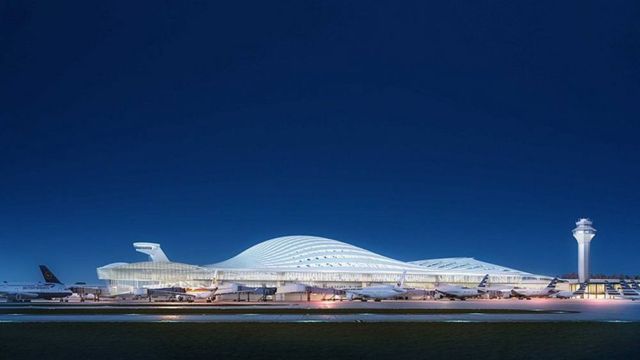 References to Chicago iconography – the Chicago "Y" which is found on many buildings around the city – help enliven convenient links to adjacent terminals, airport satellites, and an improved public transit interface.
A future Vision plan proposed by Calatrava transforms the area opposite the Terminal into a vibrant park-like complex.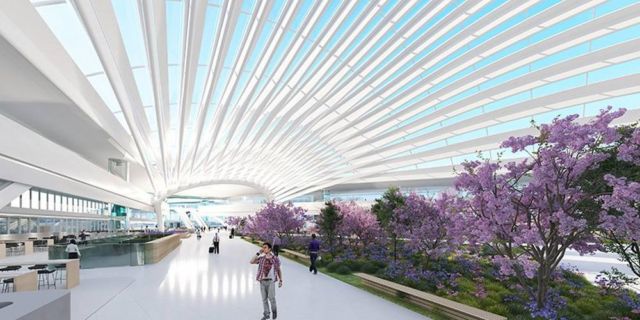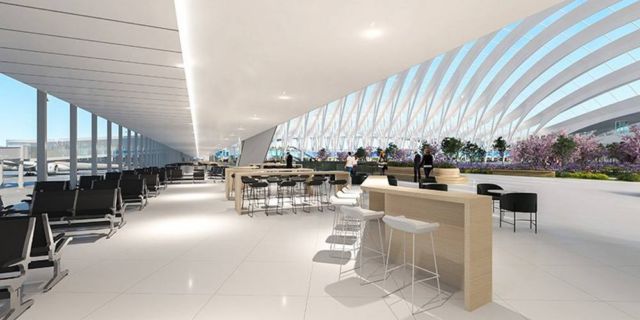 source Santiago Calatrava