SEAir presented at the Cannes Yachting Festival, the the Flying RIB with foils attach to the hull, one of the most innovative boats of the show.
The SEAir Flying RIB (rigid inflatable boat) equipped with systems and foils developed by the company, it's safer, more comfortable and reliable.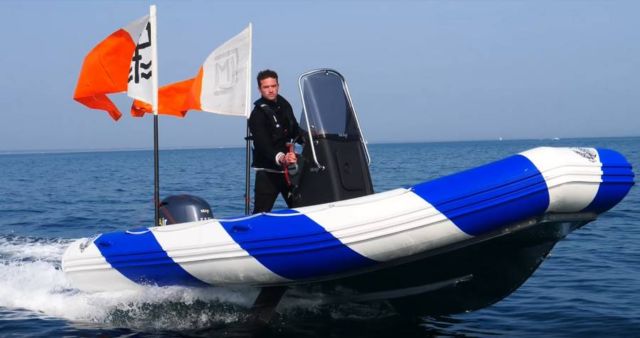 SEAir presents the preliminary design for a flying 40ft monohull, fit for a crew up to eight people, for racing, record-breaking and cruising.