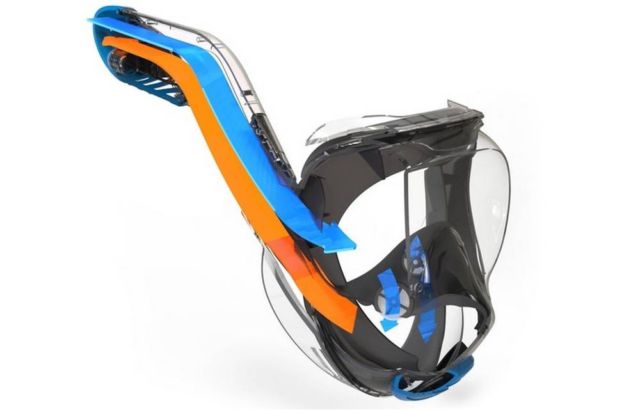 Premium full-face snorkel mask Seaview 180 SV2, elevates your underwater experience.
The Seaview 180 SV2 drastically improves breathability, enhances the viewing area and adds several quality features.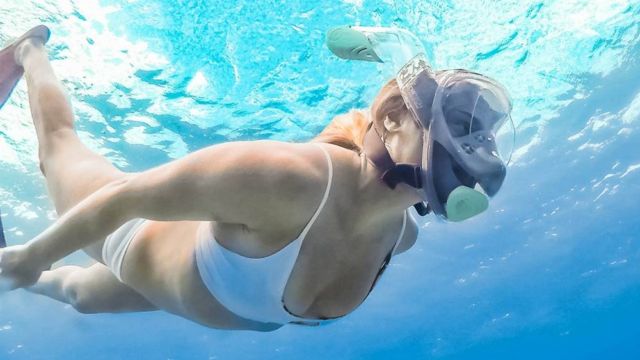 We heavily focused on airflow to maximize safety. With over a year and a half of design and engineering behind the concept, as well as 8 rounds of prototyping, testing and fine-tuning, the SV2 is primed and ready to launch Wildhorn and the snorkeling adventure experience to the next level.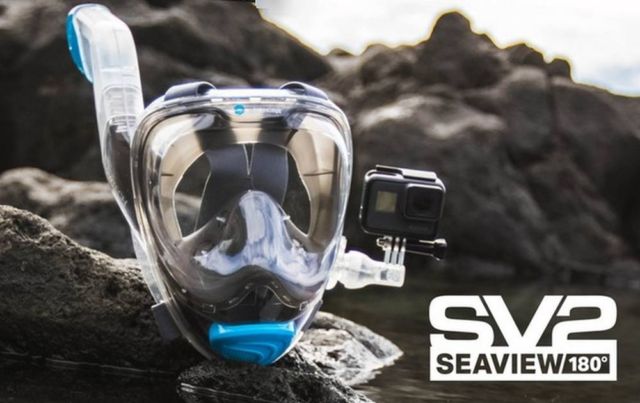 Flowtech™ system provides natural breathing through both your nose and mouth. Traditional snorkel masks only allow for one constrained passage way for air through the mouth.

via kickstarter