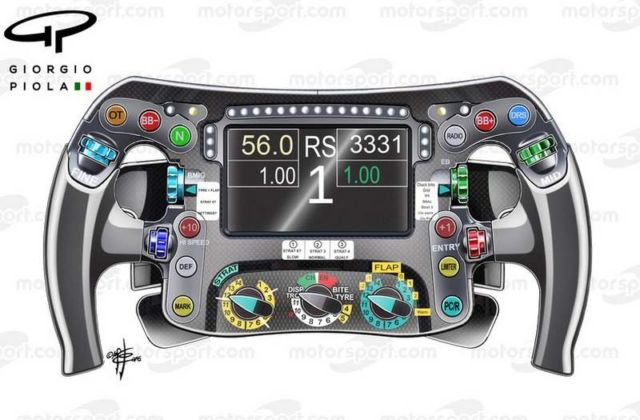 Mercedes F1 steering wheel with the array of buttons and switches, looks more to a fighter pilot's cockpit.
F1 steering wheel with all these control functions, are controlling the racing car, so that the driver gets the best of it.
Above: Image by Giorgio Piola
This is the steering wheel of Nico Rosberg, and staring in the upper left you can see a light blue horizontal thumb rotary, to fine tune his differential settings.
Click here to see all the functions of the buttons.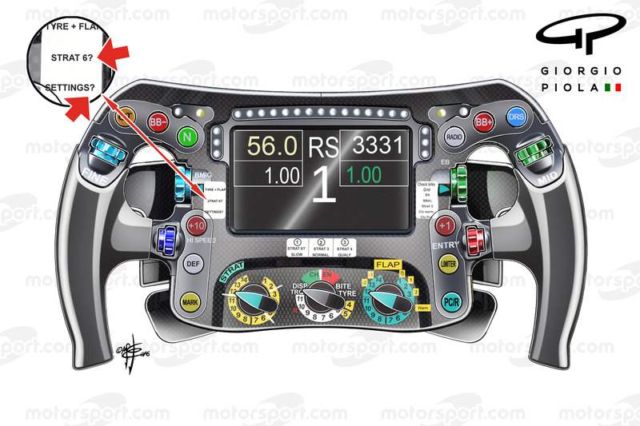 Image by Giorgio Piola
via autoblog