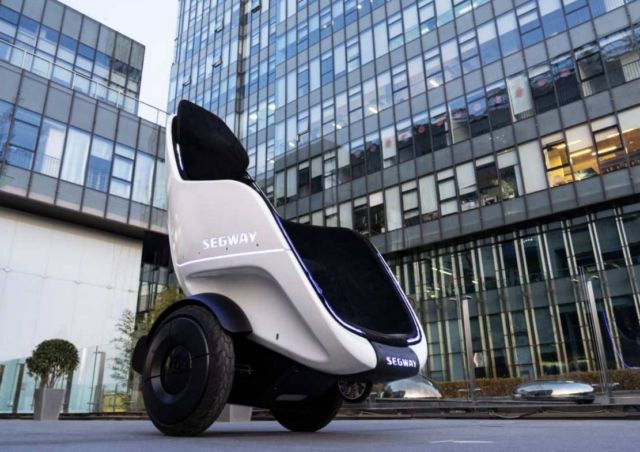 Segway-Ninebot unveils new personal transporter pod, controlled by a joystick, with top speed 25 miles per hour.
Segway-Ninebot leading global company in transportation and service robotics, unveiled new two-wheeled all-electric vehicle, at CES 2020.
The new self-balancing chair can top speeds of 25 miles per hour and travel 44 miles on a single charge.
According to Segway:
"The S-Pod spins and rotates by the center smoothly for directional changes. Since the 'brake' is placed by the shift of the center of gravity, it eliminates the possibility of the S-Pod tipping over in any situation."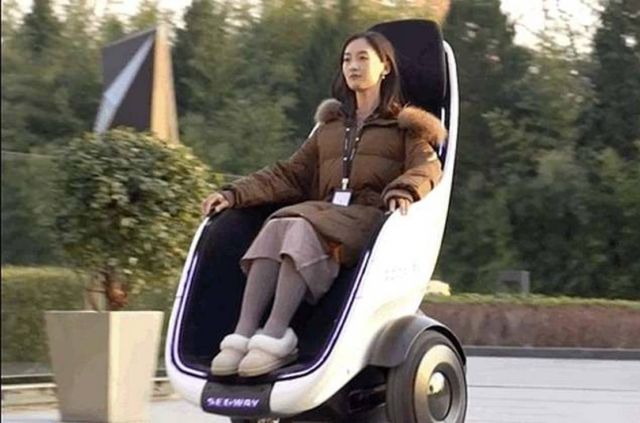 Luke Gao, CEO of Segway-Ninebot said:
"Segway-Ninebot has established itself as a category leader in short distance transportation solutions, from innovative delivery robots to kickscooters now used in cities across the world. We are changing the way people move from place to place. With an eye towards the future of how cities will evolve, as well as the mobility needs in the off-road space, we are notching up our offerings heading into 2020 so that they will fulfill the mobility needs and expectations of the world of tomorrow."
Images credit Segway
Source: Segway-Ninebot