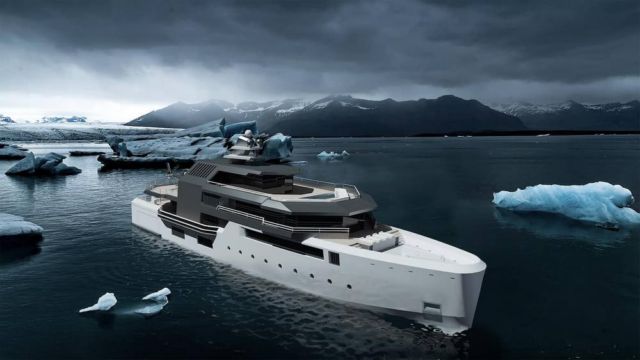 Sestante project by Gianmarco Cardia, based on simple shapes to ensure an easy construction and a rational arrangement of interior spaces
The bridge deck of Sestante explorer yacht, with a 60 meter length, 11.8 meter beam and 3 m draft, is generated by the intersection between one rectangle and two octagons, creating the space for a saloon, 2 suites for captain and helicopter pilot and a bigger one for the owner.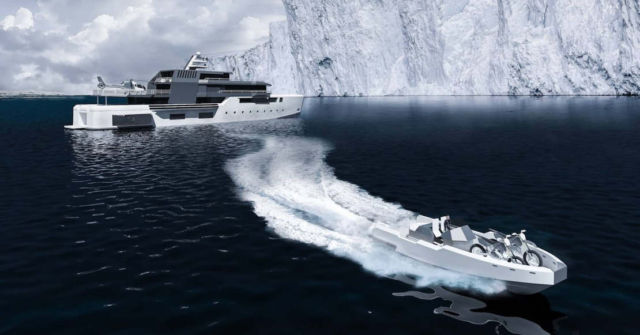 Helipad and wheelhouse are located on the back and front octagons that expand themselves to give the crew full visibility around the ship.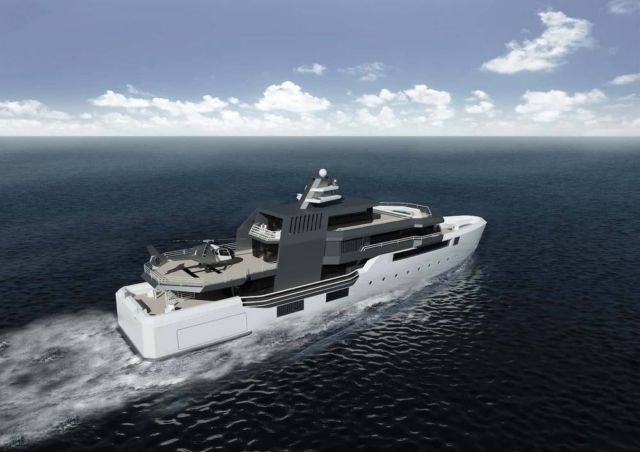 12 guests can stay in 6 suites located on the main deck and they can spend the time in a large amount of amenities like a cinema and lounge area on the same deck, or in the gym and spa on the lower deck which also accommodates 14 crew members in 6 suites.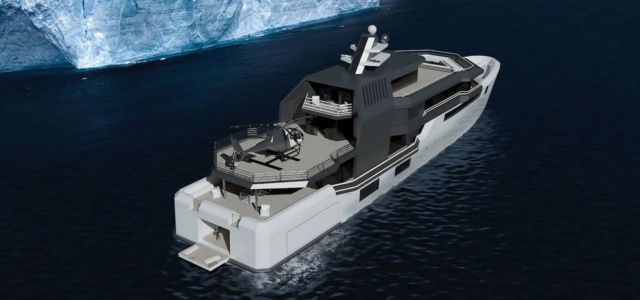 There is an outdoor jacuzzi. Tenders and toys garage is located at the aft, containing a 7m landing boat with two motorbikes, two jet-skis and two quad-skis to explore the land.