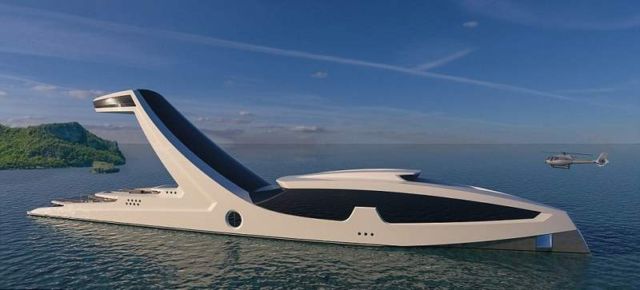 Shaddai futuristic 150 meter superyacht, features an elevated infinity pool 125ft above the water.
Shaddai 150m superyacht concept by Italian designer Gabriele Teruzzi, offers a unique elevated owner's cabin, bringing the guests from sea to sky, to enjoy panoramic views of their surroundings.
Images credit Gabriele Teruzzi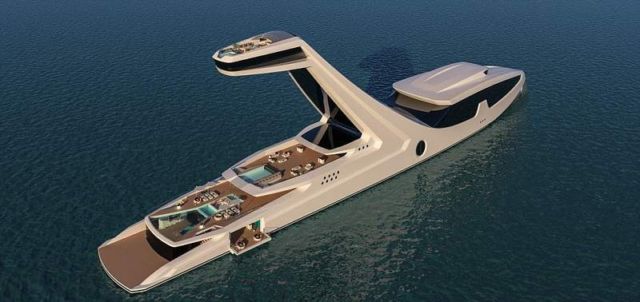 At sea level, a beach club has an aquarium and a glass ceiling looking into a pool
https://www.youtube.com/watch?v=Czdu8r7JTKc
Teruzzi explains:
"Shaddai means Omnipotent, so the yacht takes a name that corresponds perfectly to the main concept that I had in mind since the beginning. To ascend from the ground has being a desire in human kind since the very beginning.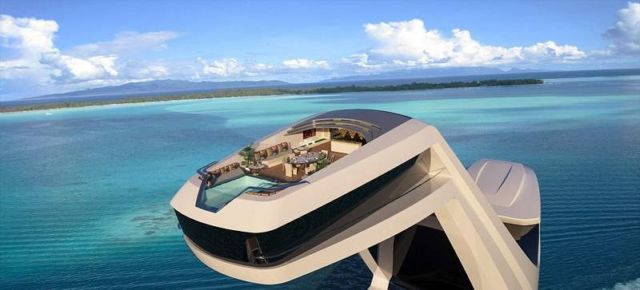 "There are precious examples like the Tower of Babel, the Pyramids in Egypt and today in the magnificent skyscrapers, the wish to touch the clouds continue to be present in the most powerful minds. The futuristic shape of the yacht is inspired by the most contemporary architecture."