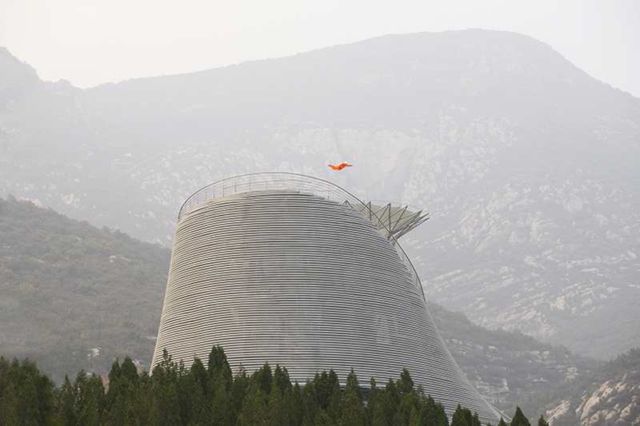 Shaolin Flying Monks Temple is an amphitheatre for levitation performances in China.
Located at the Songshan mountain, Henan province, in China, the Shaolin Flying Monks Temple designed by Mailītis Architects.
It is a platform for artistic performances, as well as a place which offers people an opportunity to fly physically.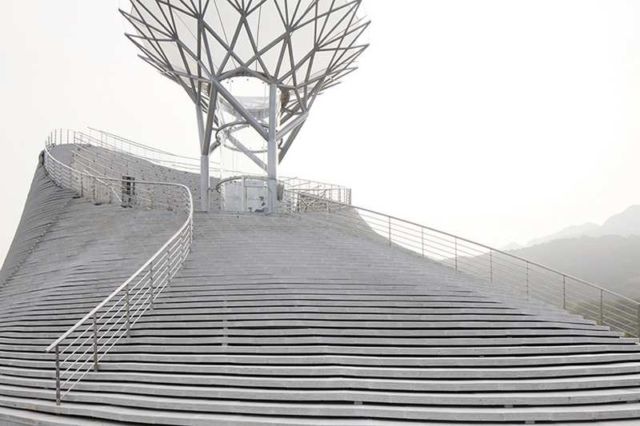 Specific wind tunnel engine and flight preparation premises are located under the amphitheatre built for 230 spectators.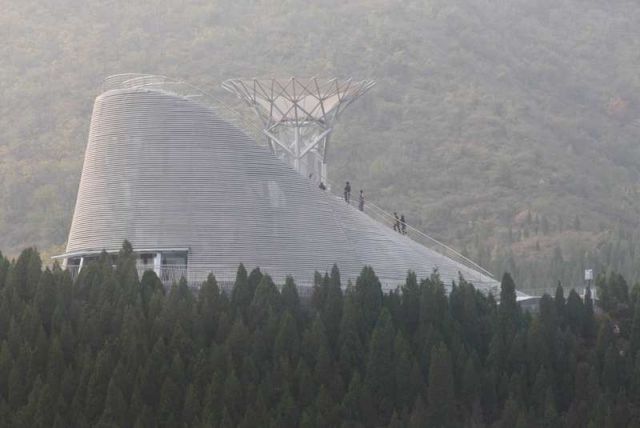 The concept is to tell the history of Zen and Kung-Fu through artistic performances and architectural image of the building itself. It serves as a metaphor for mountain and trees and was inspired by Songshan mountain – the natural environment for monks to develop their skills.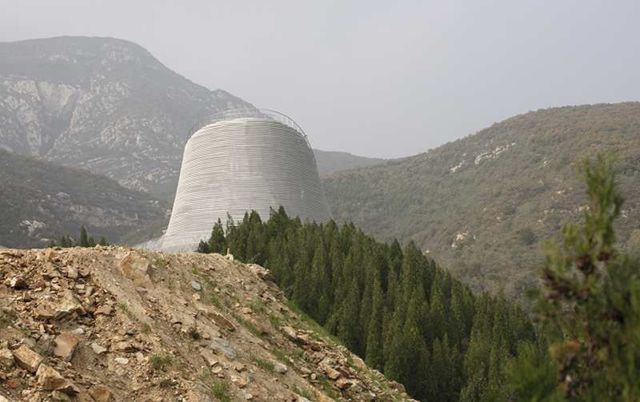 The temple is an attempt to create a landmark through mutual respect between history and future, nature and scientific development, Eastern and Western.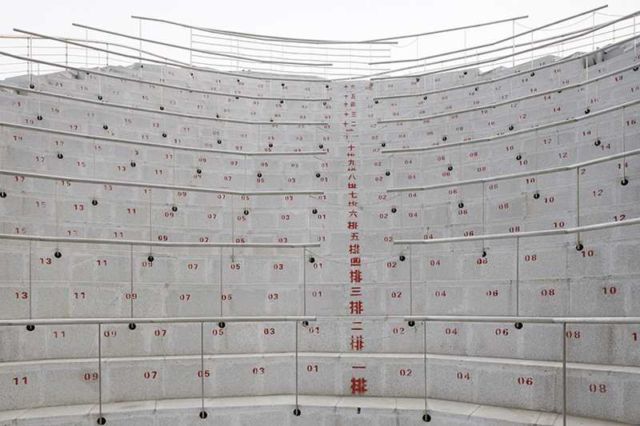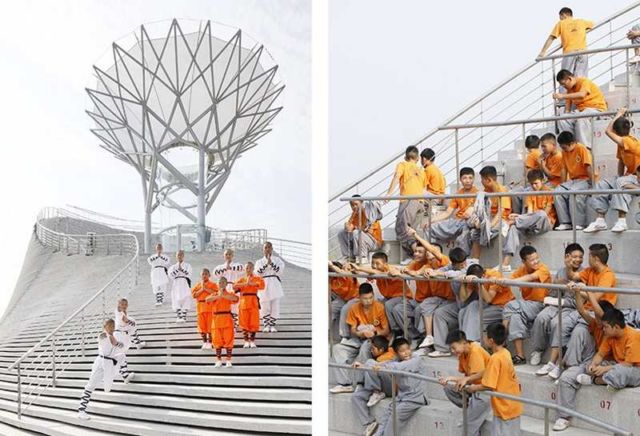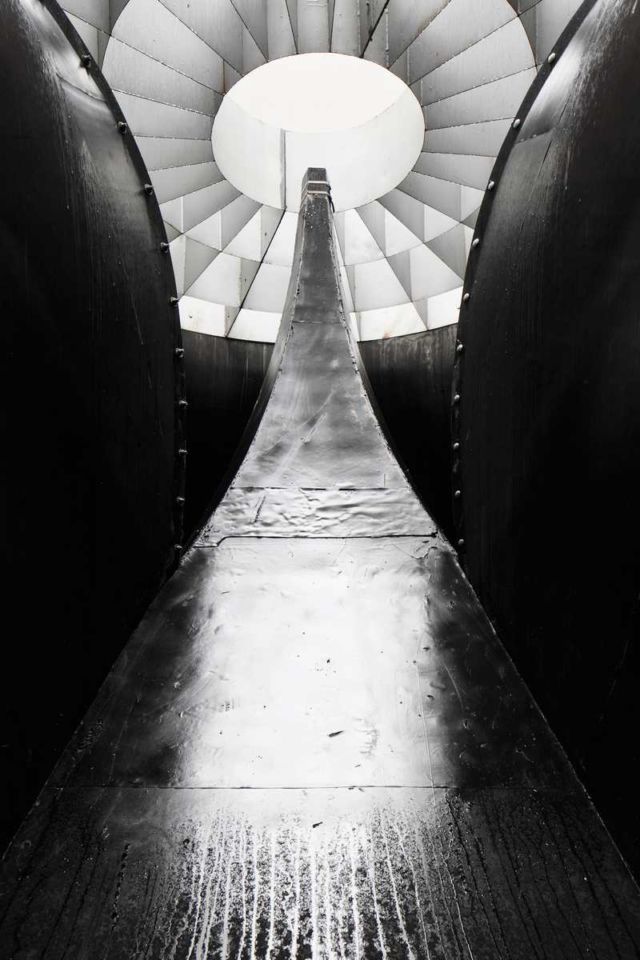 Images credit Mailītis Architects/Ansis Starks
via Dezeen