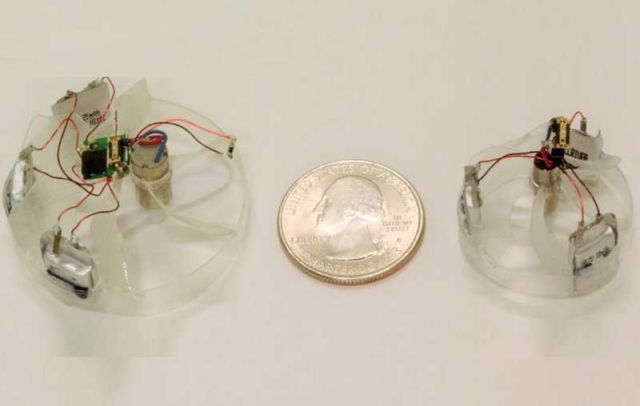 Piccolissimo quarter-sized drone is the smallest in the world.
Piccolissimo, created at the Modular Robotics Laboratory at the University of Pennsylvania, is the smallest self-powered flying vehicle. It is passively stable, which lets us use only one motor.
According to the creators: "If we pulse its motor, which is offset from the center of mass, at the frequency of the body rotation, we can make a net torque that steers the vehicle."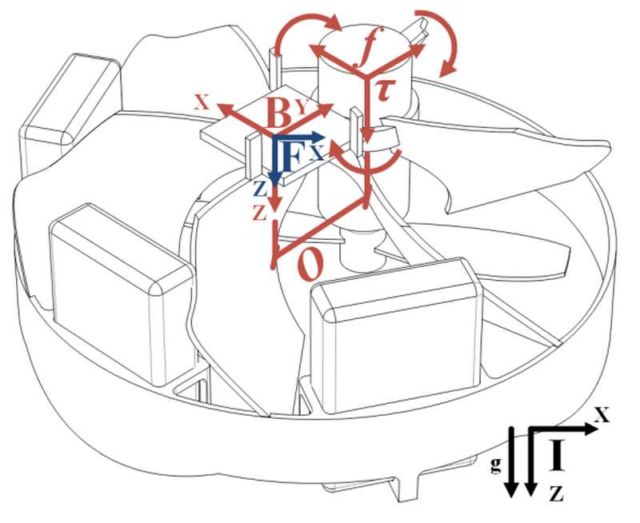 Piccolissimo comes in two types, a quarter-sized weighing less than 2.5 grams and a steerable one weighting 4.5 grams, wider by a centimeter.
Piccolissimo does not require any extra motors to orient it. Its single motor is attached to a propeller on one side, and the body of the vehicle on the other. Since every action has an equal and opposite reaction, when the motor spins the propeller it also spins the body in the opposite direction. The body has stabilizers built into it, which act like another set of propellers. If Piccolissimo travels through the air, the stabilizers that spin into the wind, called the advancing blades, see extra wind and generate extra lift. The stabilizers the move away from the wind see less wind, so they generate less lift. This creates a torque, which tries to make Piccolissimo roll. But Piccolissimo is also a gyroscope, and since gyroscopic precession is felt 90 degrees from where torque is applied, the vehicle pitches instead of rolls. This pitching slows down the vehicle, causing it to hover.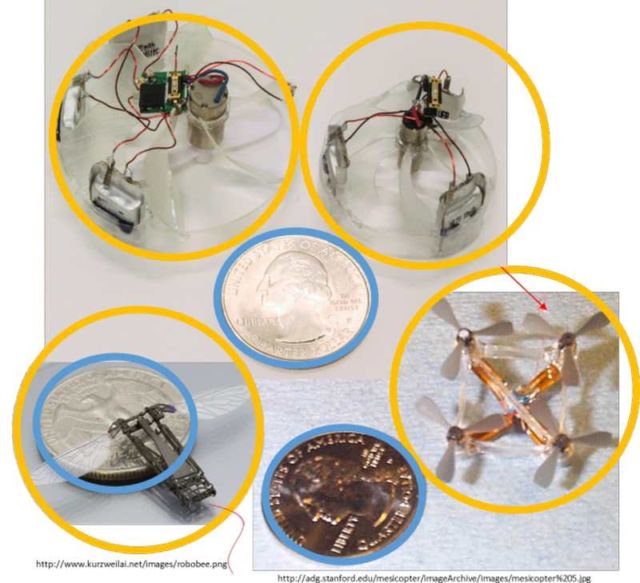 More at modlabupenn.org/piccolissimo.