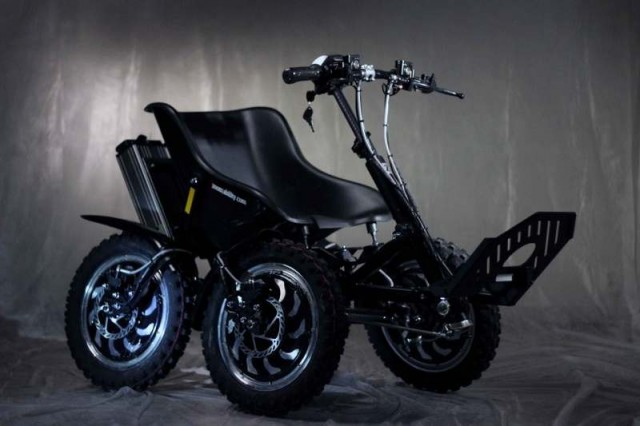 Zoom is the smallest and lightest electric 4WD all-terrain vehicle.    Take a look at the video…
Zoom 4WD all-terrain vehicle, has revolutionary driving capabilities off-road including sand and snow.

It easily climbs obstacles and side walks thanks to the patented boggy divider technology.
Features a permanent symmetrical 4-wheel drive designed for use in rough terrain. The patented frame design ensures that all four wheels stay in contact with the ground regardless of the type of surface. This provides continuous 4-wheel drive performance under all conditions.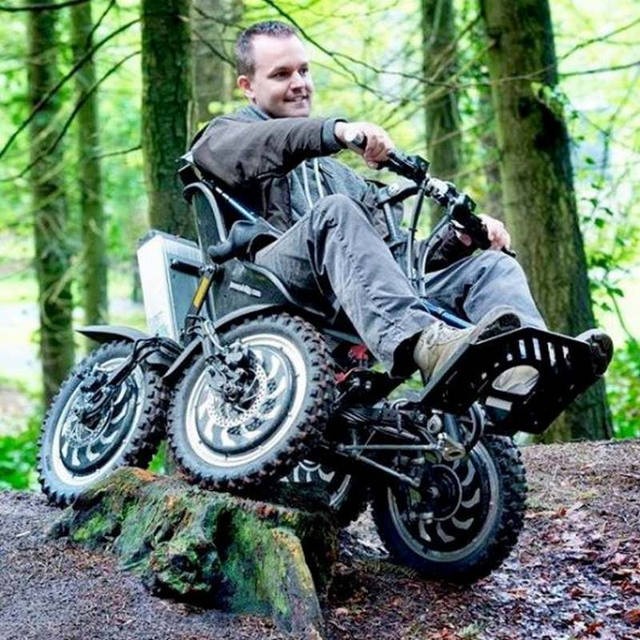 It weights 150 pounds so you can easily put it into a SUV, pick-up truck or small trailer.
It has a maximum speed of 12 mph and is suitable for use off-road, where one generally can walk without climbing.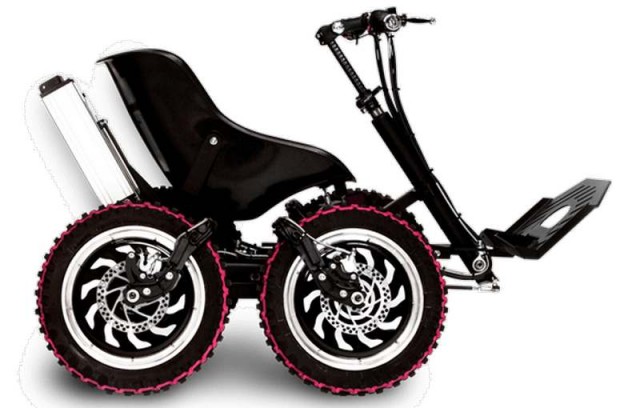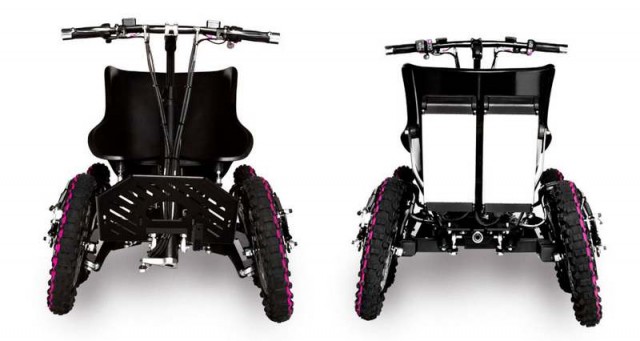 via gizmag
source zoomability