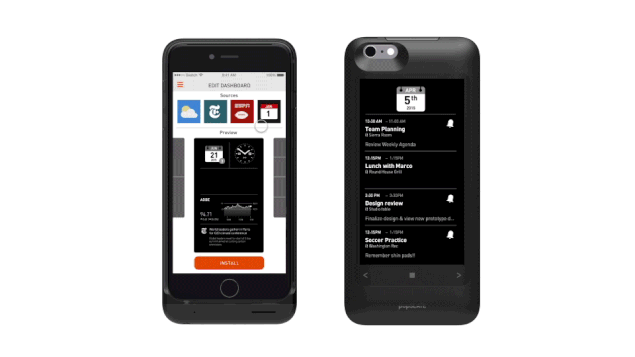 popSLATE 2 smart second screen, is a thin protective shell, that is feature-loaded to keep you informed at-a-glance, while providing extra juice.
popSLATE 2 makes the back side of your phone to work with an e-Reader, smartwatch and battery case all in one.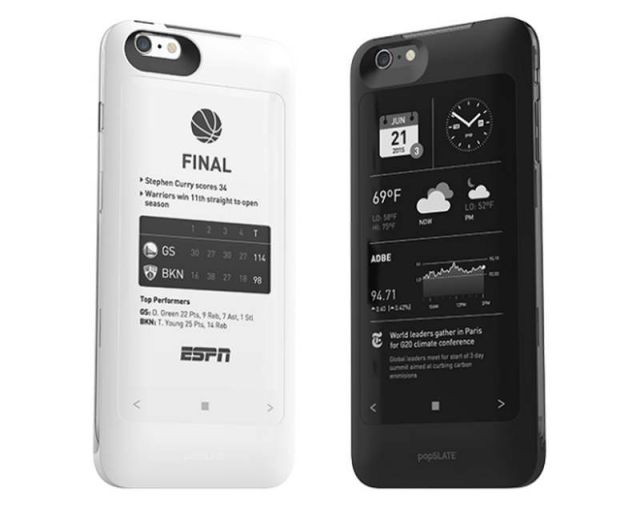 Despite its sleek design, popSLATE is very robust. The second screen consists of special plastic materials (not glass), making it shatter-proof. Its unique slider design pays close attention to protection, from the Apple-mandated bumpers to protect your phone's screen to the impact-resistant materials used to encase the rest of your phone, while still allowing the beauty of your iPhone to shine through.

popSLATE only adds only 4 mm (0.16″) to your phone at its thickest part and nearly no added thickness on the edges. This is nearly 40% thinner than our original popSLATE. The elegantly curved screen and cover glass further enhance the thinness.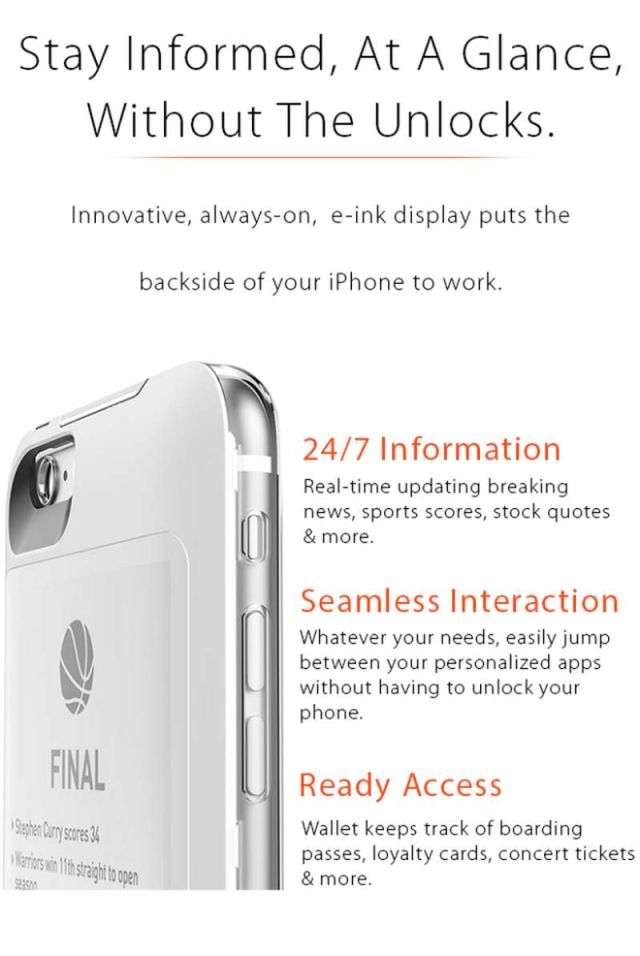 via indiegogo