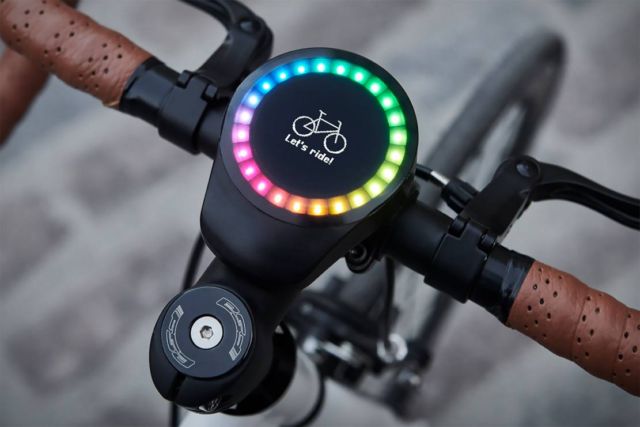 SmartHalo 2 minimalist smart biking device, designed for cycling, with simple interface, makes your bike smarter.
SmartHalo 2, it looks, feels, and works unlike any bike computer out there. It is the all-in-one connected device that breathes life into your bike.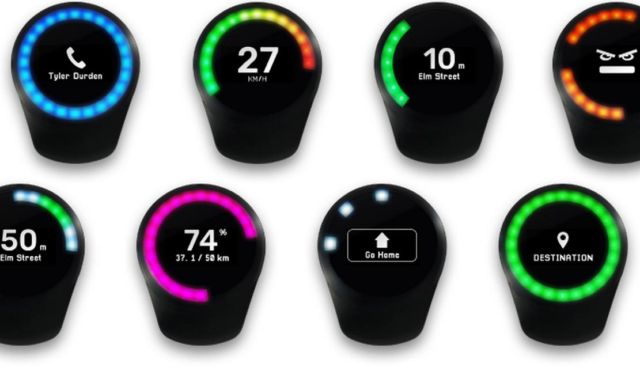 It helps you discover new routes with clear navigation signals. It protects your bike with an ear-piercing anti-theft alarm. It lights your way with a completely redesigned, all-powerful front light. It tracks and displays your cycling metrics without having to push a single button, syncing with the fitness apps you already use. It keeps you connected to what matters with the brand new, customizable PeekDisplay™.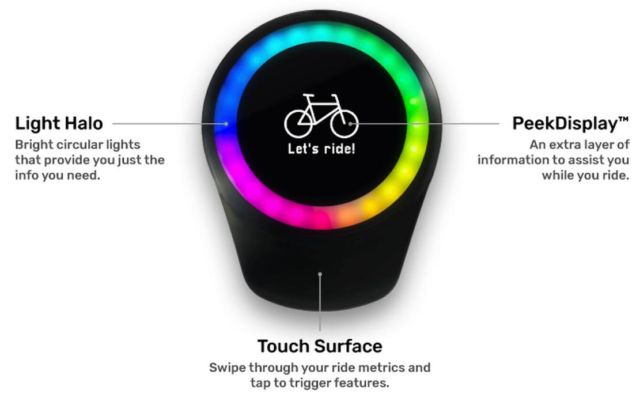 We're obsessed with simplicity – we want cyclists to focus on their ride, not on tech. That's why there's no on or off button on SmartHalo. It greets you with a colorful animation of your choice as soon as you hop on your bike and turns off on its own when you're done riding.
Our patented, luminous halo gives you just what you need, at a glance. It lights up in the direction of your turns. When you're aiming for that fitness achievement, your progress fills up. When receiving an incoming call, it pulsates like a heartbeat – a loved one is calling. This is not another overly complex bike computer.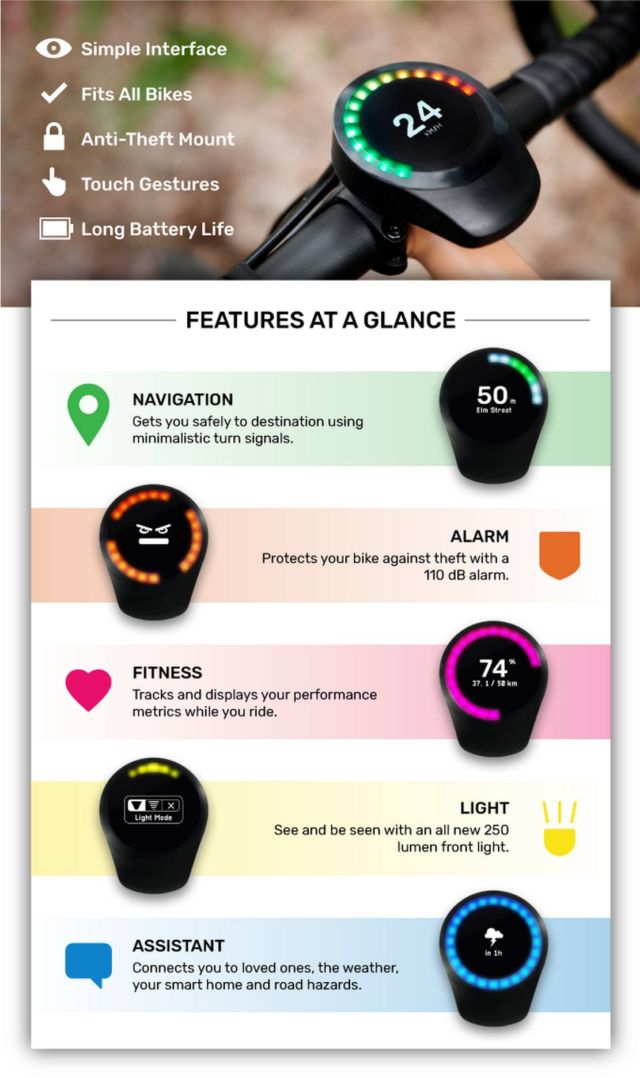 source Kickstarter