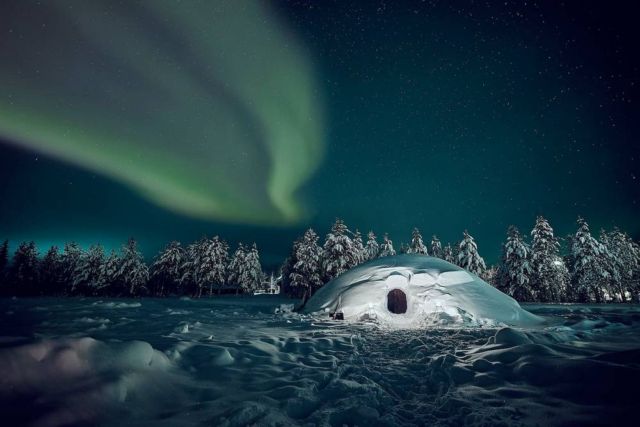 Snow Igloo under the northern lights, with real beds inside, on a horse farm in the Pelkosenniemi region of Finland.
Outside the Snow Igloo is possible to see northern lights, if you are lucky. Come to Lapland and explore the wilderness.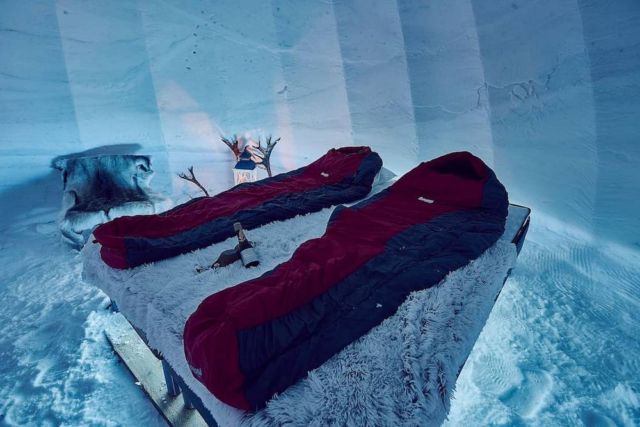 Nice atmosphere with led lights and white walls, but it's always minus degrees' inside the igloo.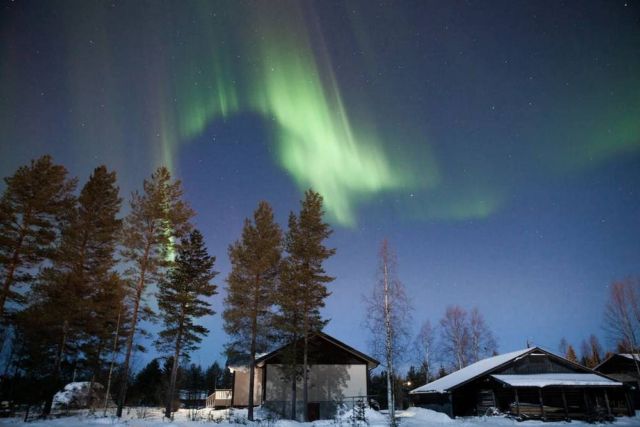 "We provide warm sleeping bag but you should bring your thermos layers, warm hat, socks and cloves. Also headlight or flashlight is handy. Warm apartment available 24 h in case of cold feet."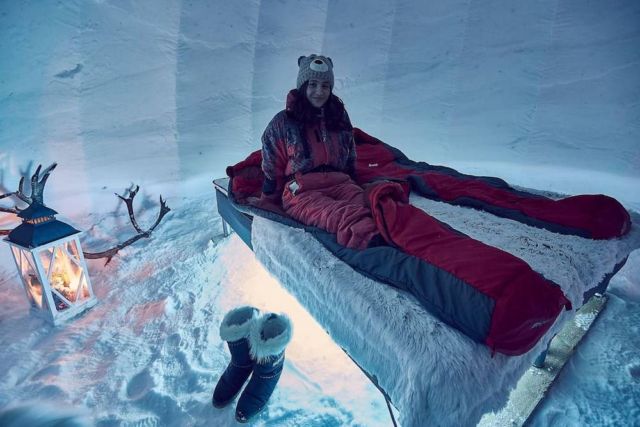 source Snow Igloo