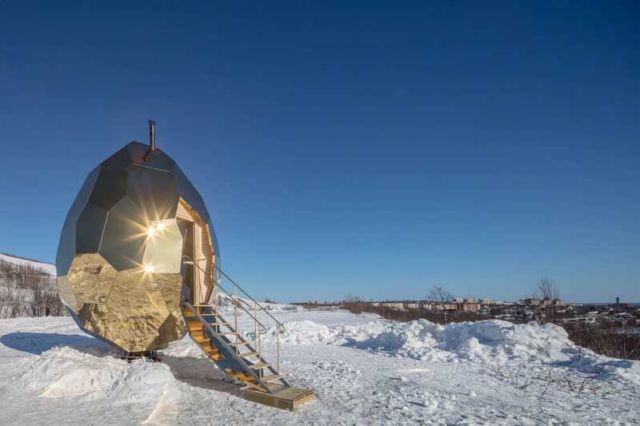 Solar Egg, in Sweden, an egg-shaped wood-burning sauna that can seat up to 8 people.
Solar Egg created by architects Bigert & Bergstrom, a project that is part of an urban redevelopment effort lead by developer Riksbyggen in the northernmost city in Sweden called Kiruna.
Comprised of a pine wood interior and reflective gold plated steel panels, the sauna is 16 feet (5m) tall.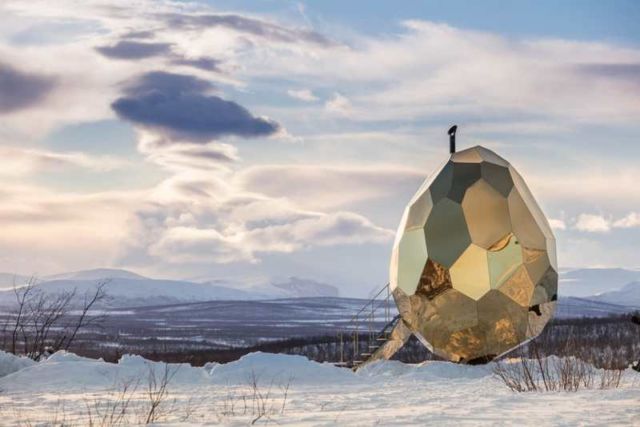 From Bigert & Bergstrom:
Solar Egg has been made as a social sculpture where local people and visitors to the town can meet and, for instance, discuss these challenges. In the arctic climate of Lapland the sauna occupies a key position, as a room for warmth and reflection. B&B have taken up this tradition and developed a sculptural symbol that prompts thoughts of rebirth and an incubator that nurtures conversation and exchanges of ideas. The project is a continuation of the artists strategy to incorporate the climate into the experience of the artwork which was initiated with the Climate Chambers in 1994.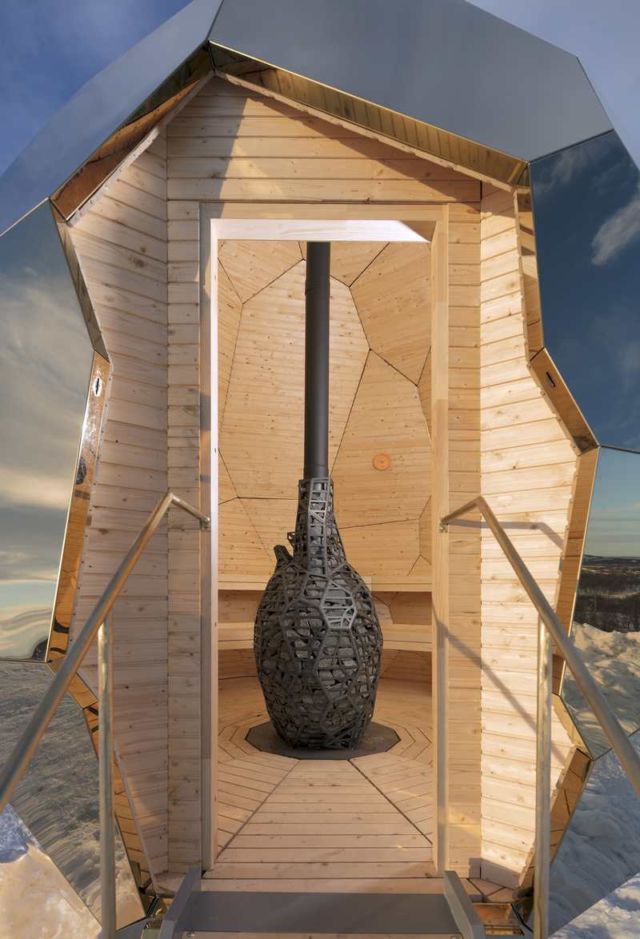 The egg is made out of stainless golden mirror sheeting, its multifaceted form breaking up the surroundings that it reflects into a multiplicity of different mirror images. Landscape, mine, town, sky, sun and snow are here combined into a fragmented image that can evoke associations with the complexity spanned by today's discussion about climate and sustainable community development. The egg's interior has been formed out of wood, with the wall panels and floor decking made out of pine and the bench of aspen. In the centre of the egg stand the wood-heated, heart-shaped sauna stove made out of iron and stone. The temperature inside the egg varies between 75° and 85° Celsius.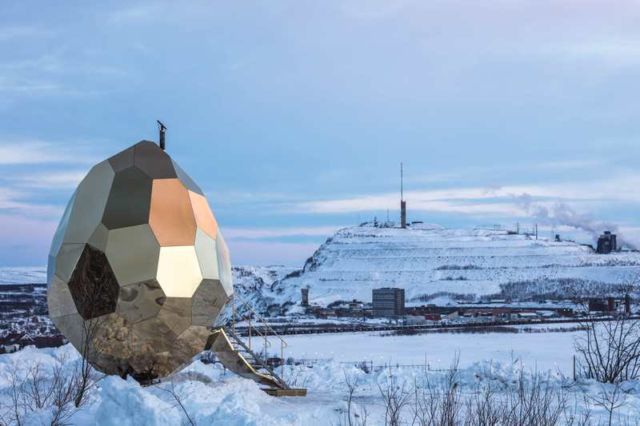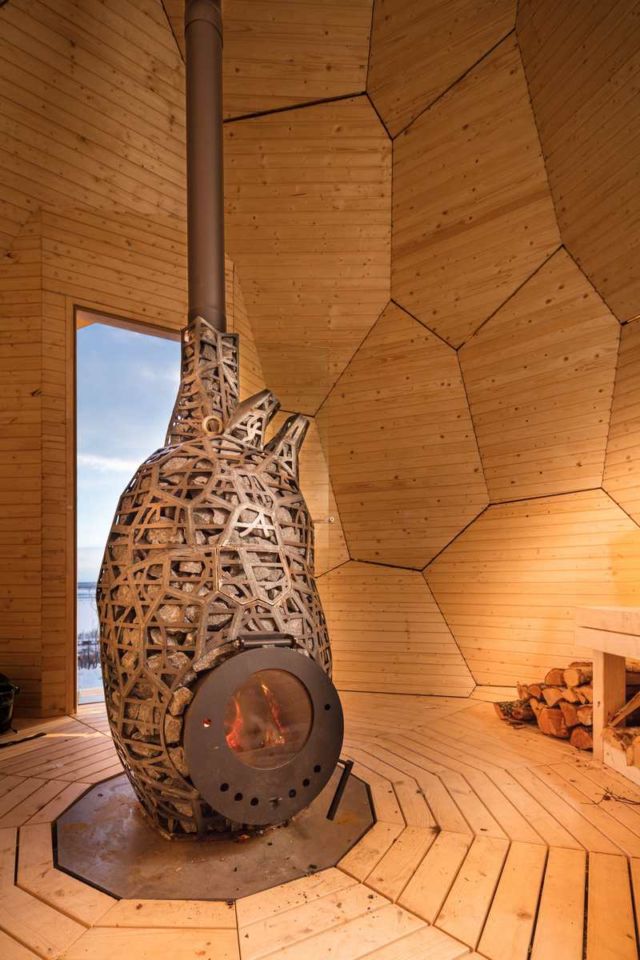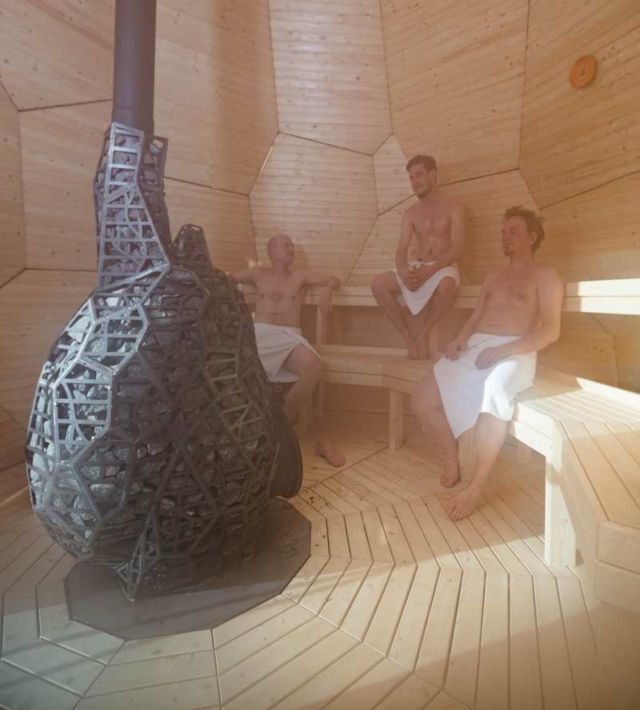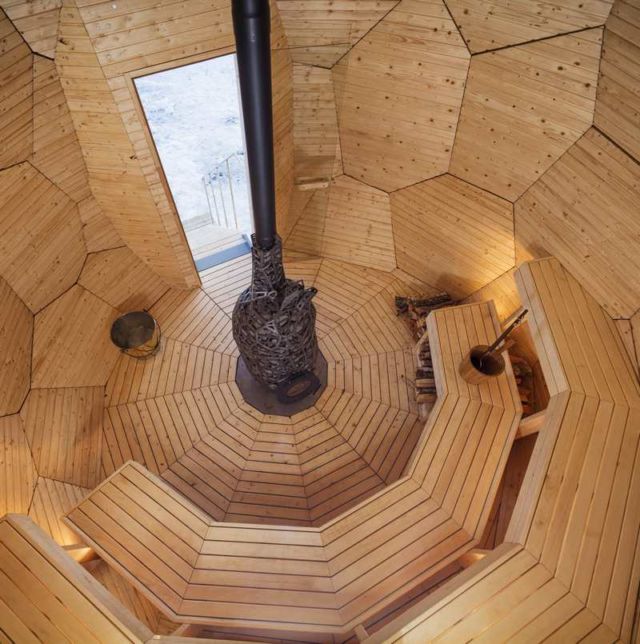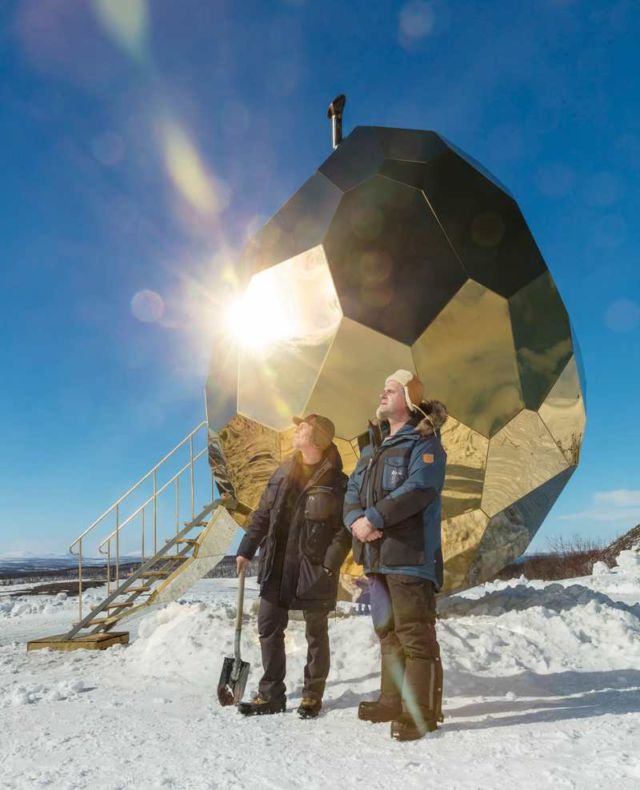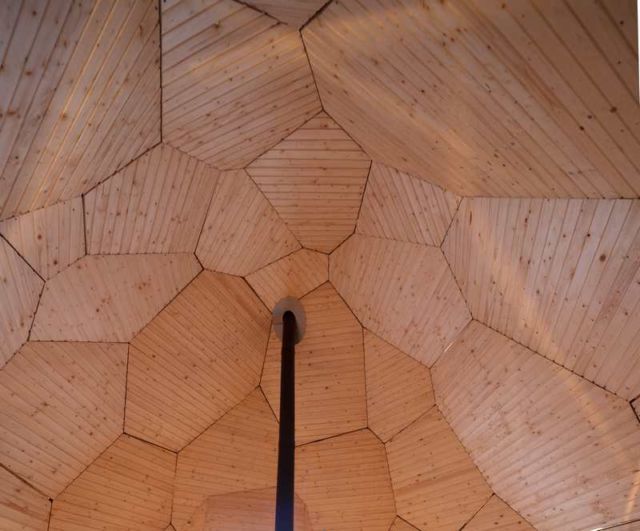 Images credit Bigert & Bergstrom
source Solar Egg