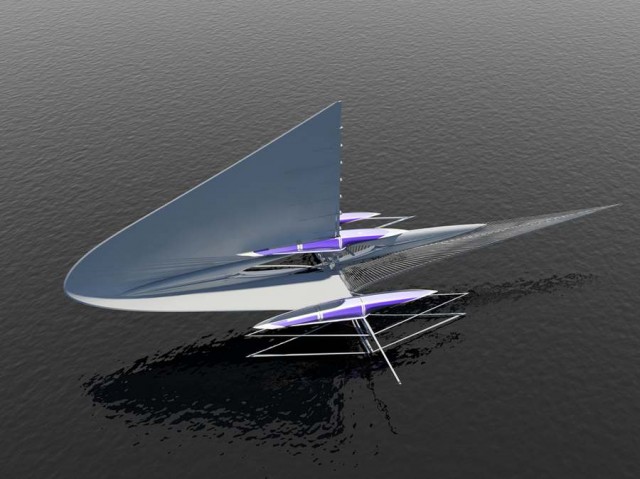 The futuristic solar powered, Fresnel Hydrofoil Trimaran yacht by Margot Krasojević, commissioned by HoldenManz wine estate, Cape Town.
Images credit Margot Krasojević
The Fresnel Trimaran  by Margot Krasojević has a folding wingsail for a better lift to drag ratio, the sail's frame is a built up mechanical structure similar to an airplane wing constructed from carbon fibre with a retractable Kevlar sail covered in aero-nautical film.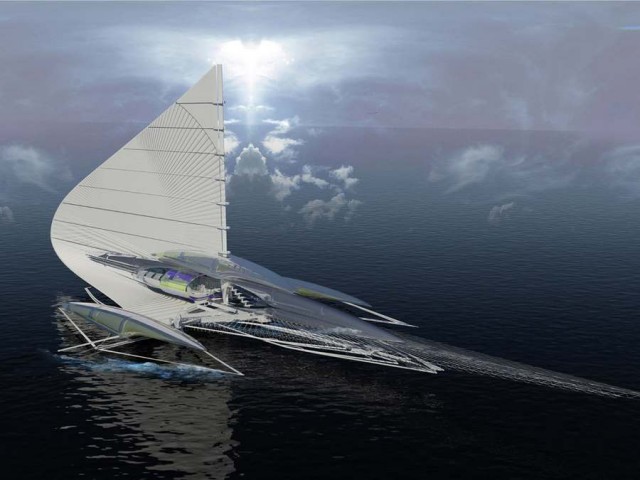 The sail rotates around the mast and has a series of motorised creases which catch the wind, the wingsail is actuated by motors that control these movements using solar cells and wind energy.

The combination of the Fresnel lens and holographic film clad outrigger concentrates solar power for more of an efficient output. The form of the main hull acts as one unit with the wingsail, which wraps into the main body of the hull creating a continuous surface resulting in the motorised mast changing the shape of the sail allowing it to harness more wind. The outriggers detach to transform the yacht from racing multihull Trimaran to a cruise boat for leisure. The multi-hulls use recycled carbon fibre materials to reduce the environmental damage caused during processing new carbon fibre sheets.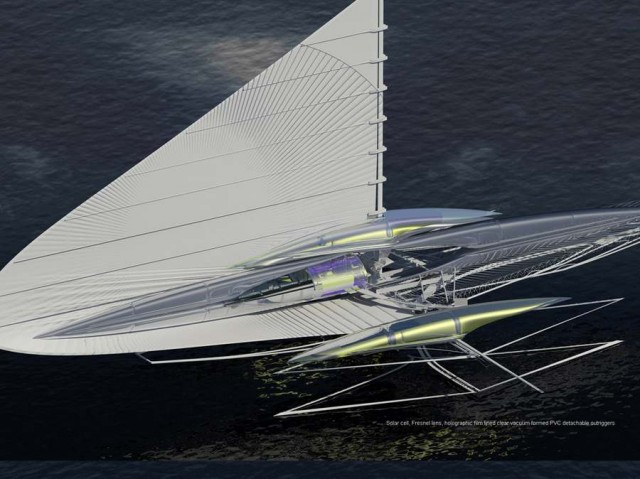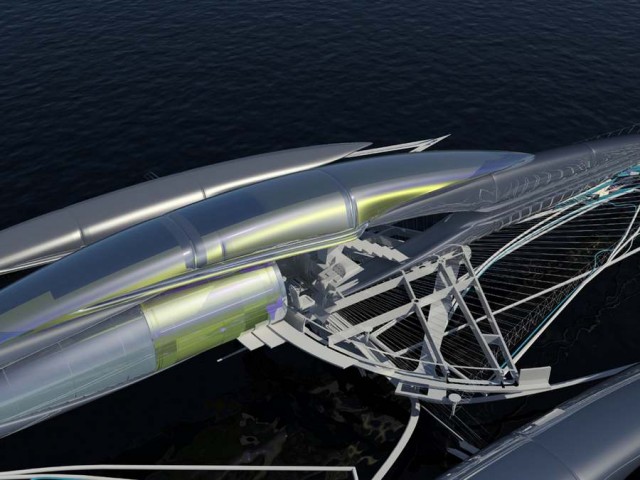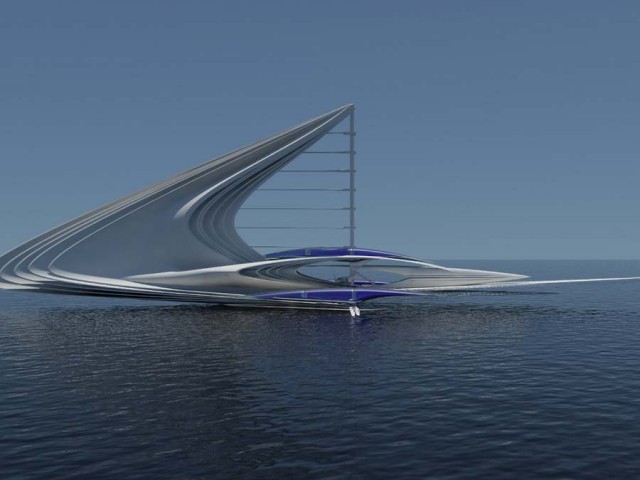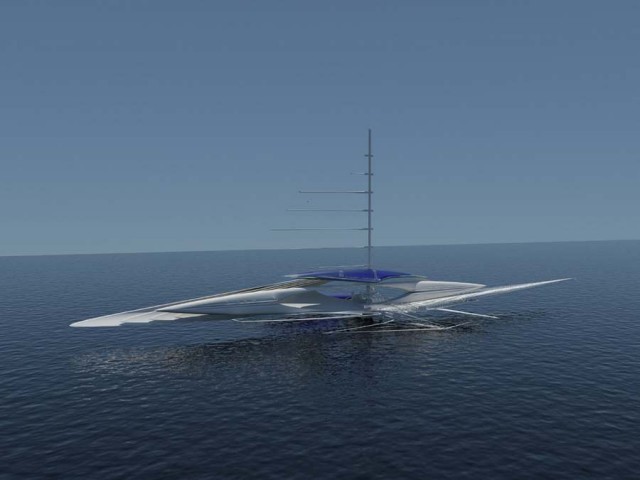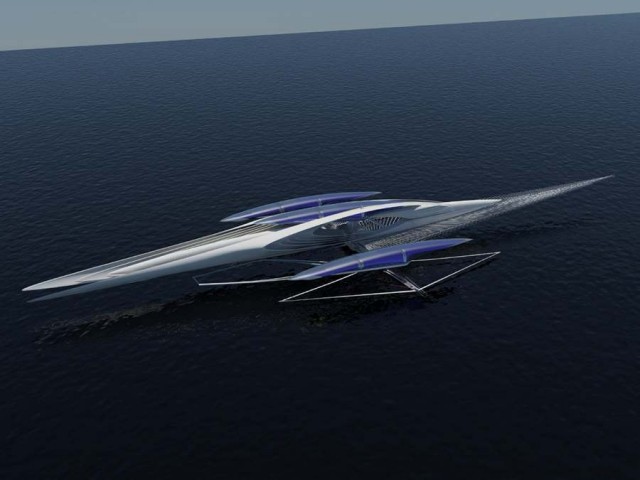 via evolo
source Margot Krasojević