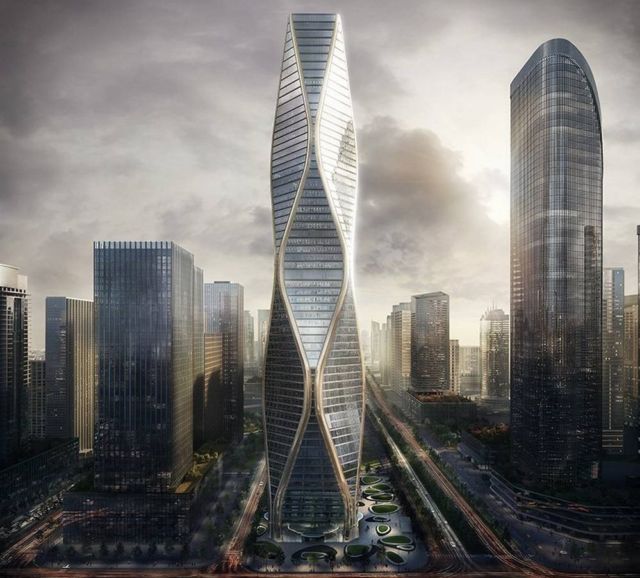 Hangzhou Wangchao Center in city's new subway stations, the 54-story tower is slated for completion in 2021.
SOM released its design for the Hangzhou Wangchao Center, a new mixed-use tower in Hangzhou, China.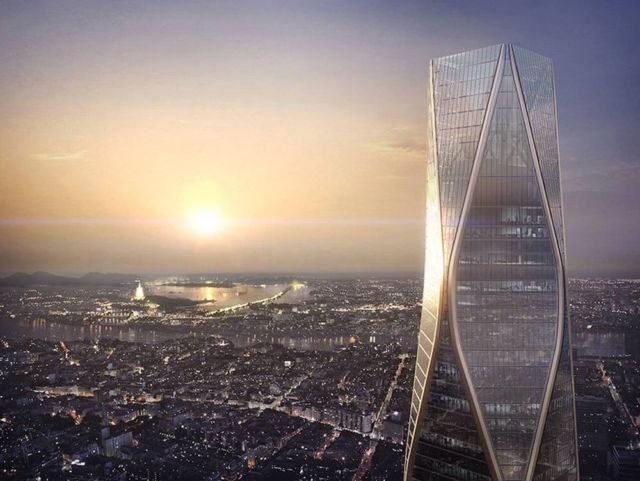 The city of Hangzhou, in eastern China, is undergoing considerable growth. As the host of the Asian Games in 2022, it is poised to become a new global destination. The Hangzhou Wangchao Center will serve as a gateway to the newly planned Qianjang Century Town in Hangzhou.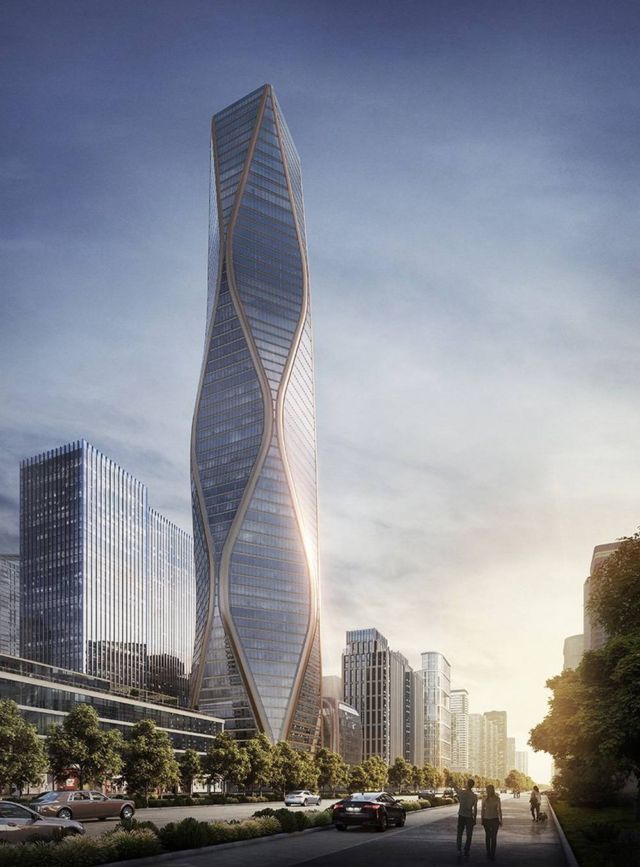 It will add 125,000 square meters of office, hotel, and retail programming to the rapidly expanding region. The tower is directly adjacent to one of the city's new subway stations, and is accessible from a major roadway.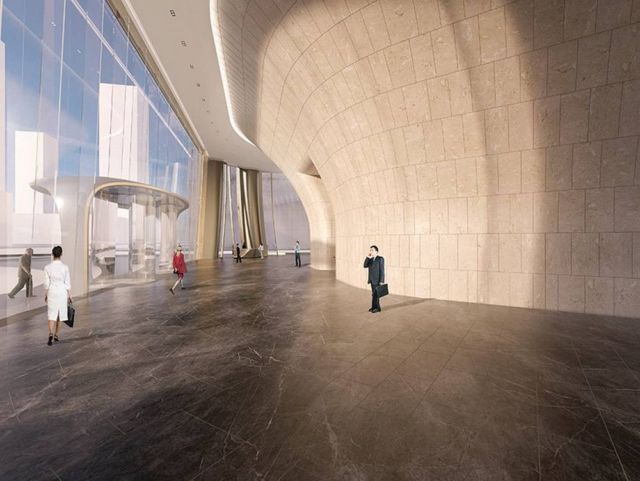 SOM design partner Gary Haney, explains:
"The Hangzhou Wangchao Center's distinctive silhouette derives its form from an integrated design process that solves programmatic, structural, and environmental criteria. Located at the intersection of several major transportation networks, the tower is a beacon of performance-driven design and is emblematic of Hangzhou's future as a new global destination."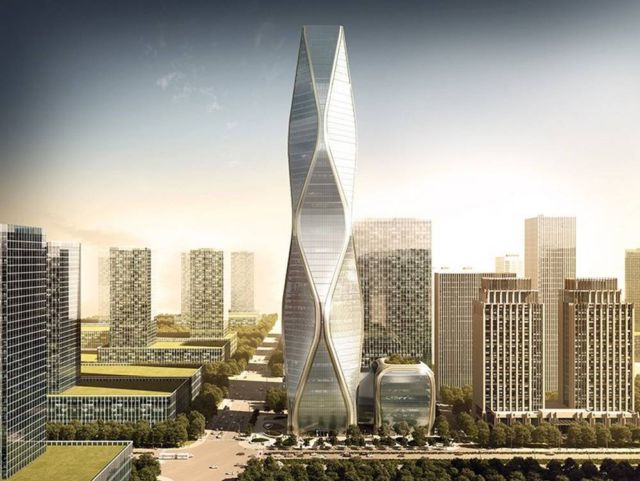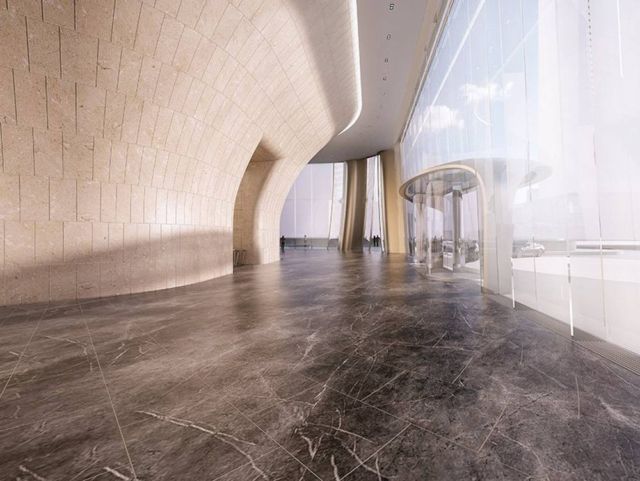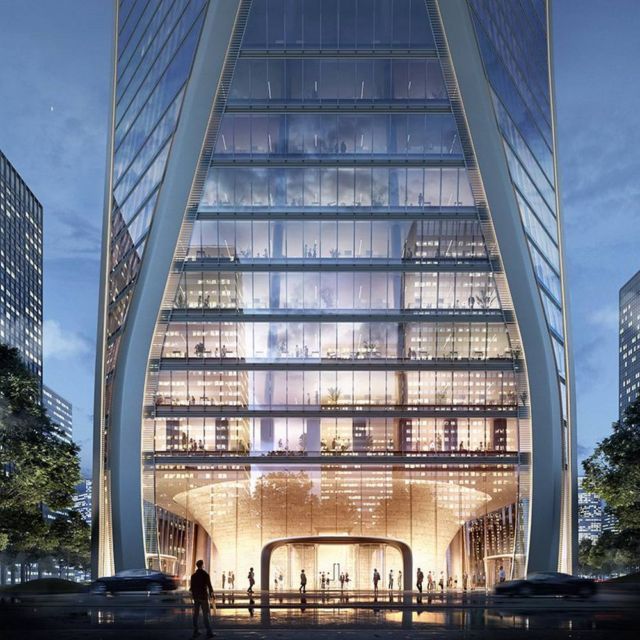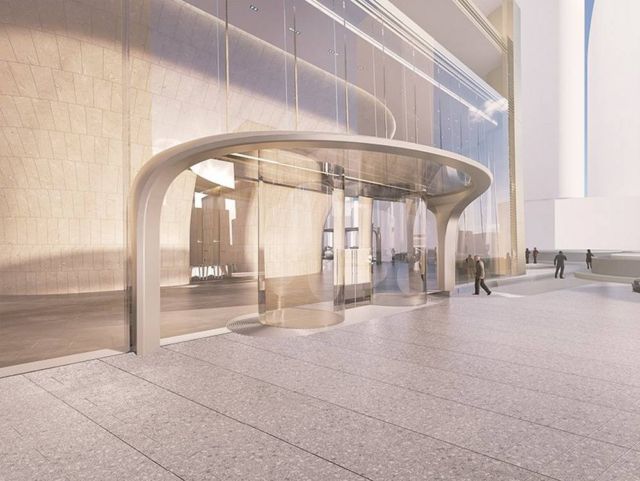 source SOM