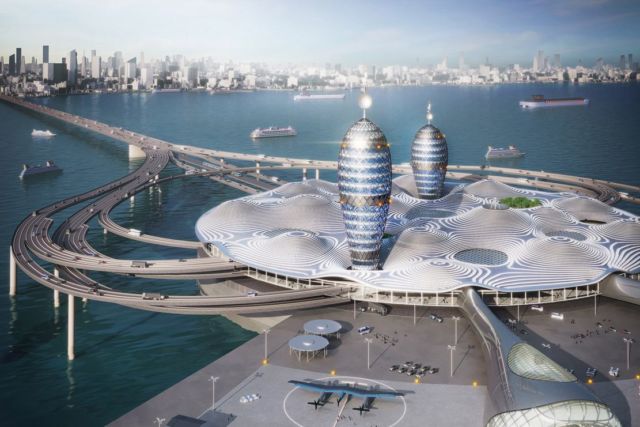 Spaceport City is a new type of transportation hub designed primarily for space travel, created by Space Port Japan Association (SPJ), dentsu, canaria and noiz.
Spaceport City connects traditional means of transportation with commercial space shuttle operation, but also encompasses all functions associated with discovering space and learning about it. From space fashion shows to international conferences, the majority of events, research and business regarding space will be held within its premises.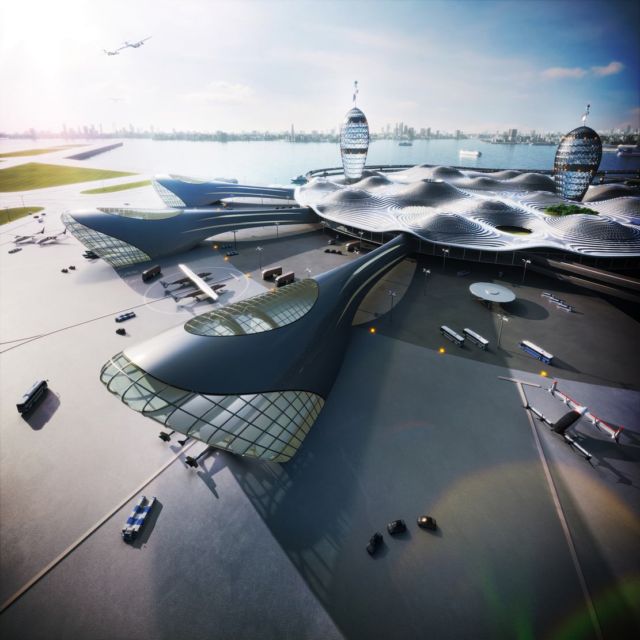 The design is based on creating continuity, while retaining identity of each element. Every function is enclosed within a separate spherical volume, and a large roof covered with kinetic solar panels is "hovering" over these buildings, covering also two levels of large plazas – one at the level of departures and one at the level of arrivals. The wavy landscape of the roof allows to create patios, open-air gardens, and even farmlands in various scale, while providing covered public space for people and other means of personal mobility. Ground floor is dedicated for technical space, crate handling, back offices, and the basement for train station and other transportation spaces.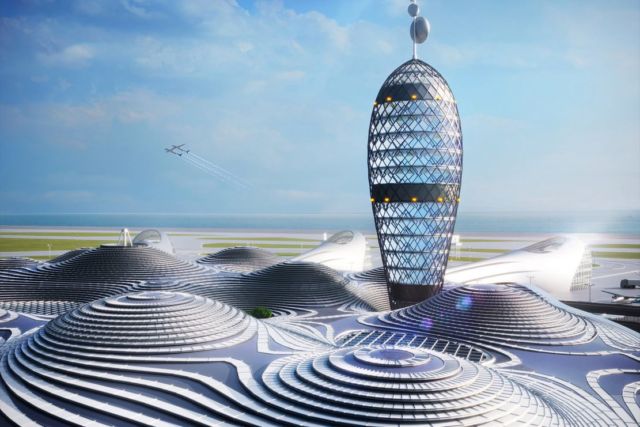 The entire building composes a small ecosystem with internal smart transportation – self driving cars, autonomous train, and electric scooters. Not only employees and visitors but also any items and objects in this building can be spotted and quickly transported to any part of this complex. There are two external access points – drop-off and pick-up lanes close to the space port security area and another drop off area directly connected to a large parking access which designated primarily for the visitors of the entertainment program. The entire complex is divided based on security requirements, assuring the highest safety without creating too many visual obstructions e.g. some institutions are connected via skybridges only on designated floors. Families and teams of supporters for space passengers will be able to gather and view the departure and landing from the lounges in the upper floors of each pier. A dynamic design of piers emerges from the main volume of the building, cerebrating the special journey waiting ahead. The organic complex packed within a city-scale circular disk forms a magnificent 5th façade, making the space port recognizable from far away from the space.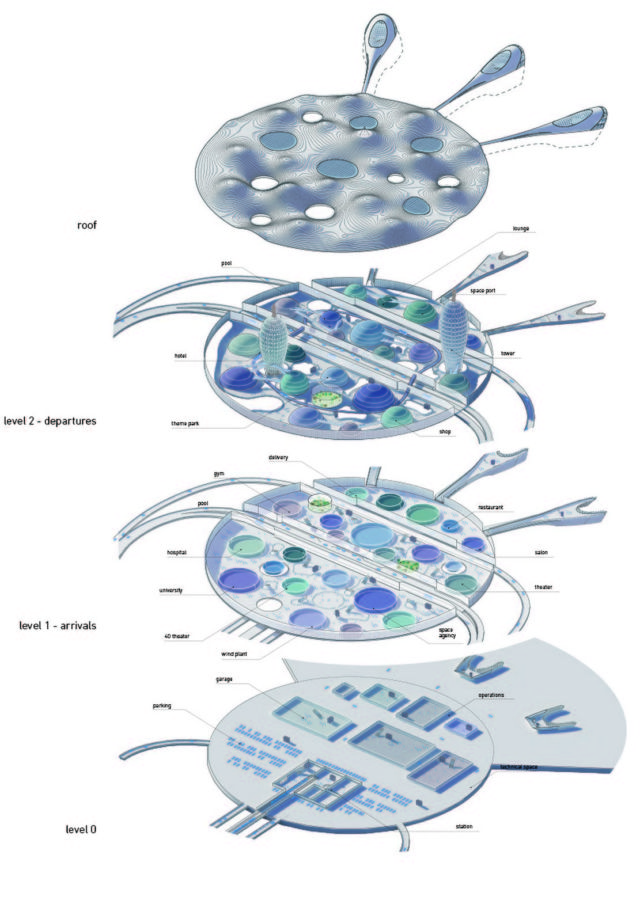 Images credit canaria, dentsu, noiz, Space Port Japan Association
source noizarchitects