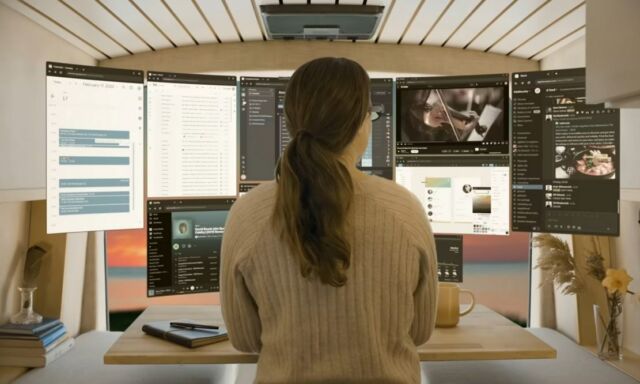 Spacetop is the world's first augmented reality (AR) laptop.
Carry a 100″ laptop in your backpack.
A personal and private virtual home office that comes with you – from the couch to the cafe, living the van life, or working on a plane – work in your perfect creative environment.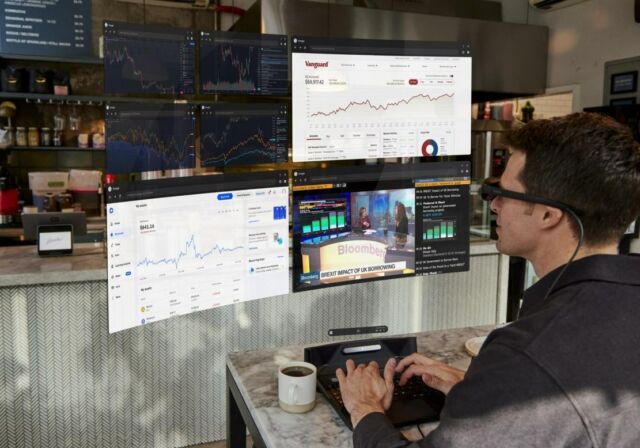 Your time deserves more space. Now available for early access purchase at sightful.com