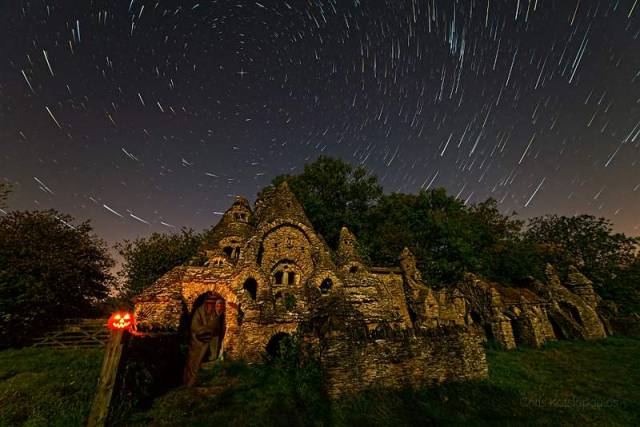 Wrapped in a blanket to stay warm, the photographer's own movements during the exposures were blended into the ghostly apparitions, in this eerie picture of an eccentric old abandoned house in moonlight.   Image credit Chris Kotsiopoulos (GreekSky)
A treat for the eye the image is a trick of stacked multiple exposures, 60 frames exposed for 25 seconds each.
Conveniently marked by bright star Polaris at the center of star trails, the pole could be positioned above the peaks of the deserted dwelling.
The grinning Jack-o-Lantern is there to wish you a safe and Happy Halloween!
source APOD