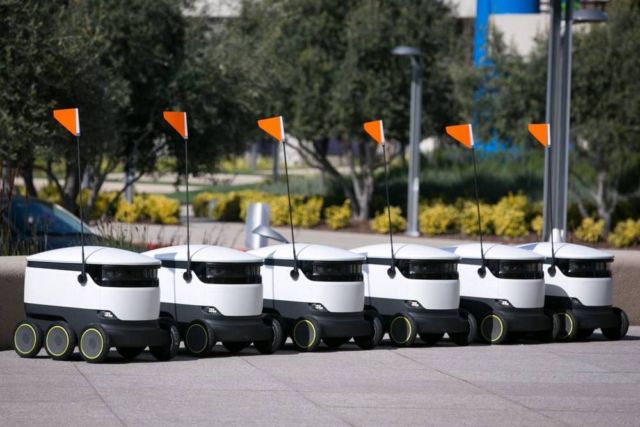 Starship self-driving delivery network of robots, ready to serve you anytime, anywhere.
Starship Technologies' robots are advanced devices that can carry items within a 2-mile (3km) radius.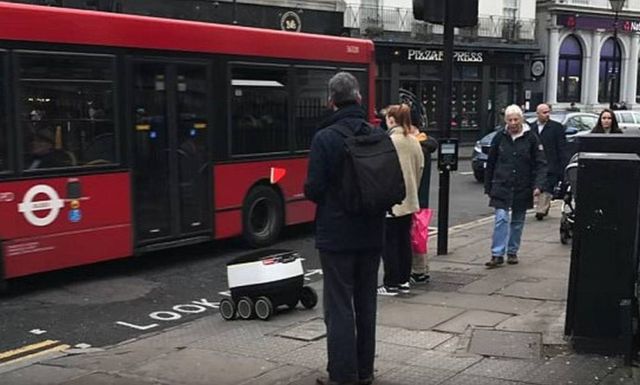 Our delivery platform will launch a new era of instant, unscheduled delivery as well as significantly lower the costs of shipments. Launched in 2014 by Ahti Heinla and Janus Friis, Starship Technologies today operates in several cities with multiple partners.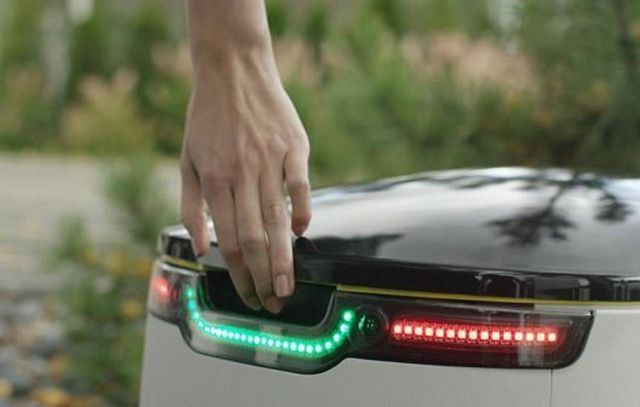 Parcels and groceries are directly delivered from stores or specialised hubs, at the time that the customer requests via a mobile app. It takes 5 to 30 minutes for the shipment to arrive and the robots' entire journey can be monitored on a smartphone.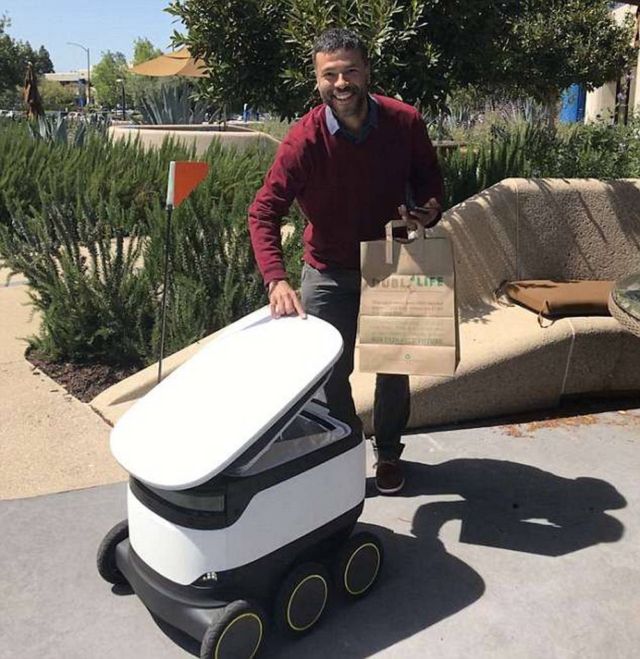 source Starship Technologies