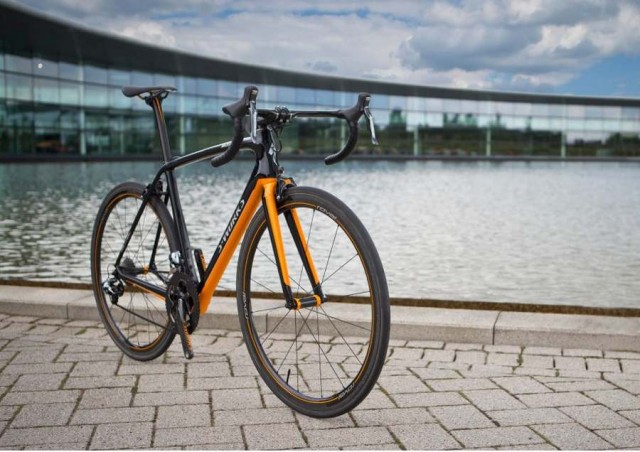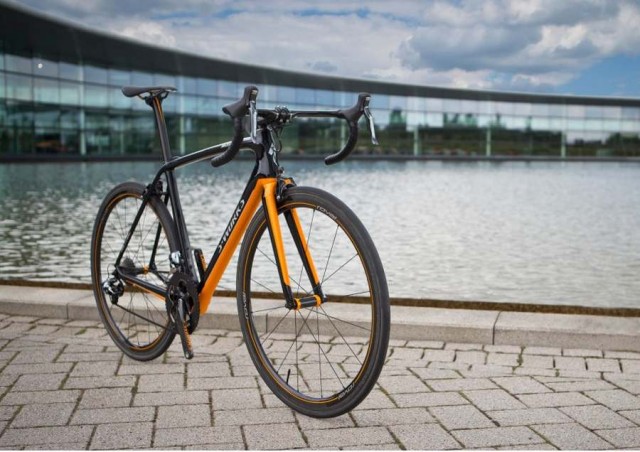 State of the art McLaren Tarmac bicycle, the latest result of a long standing collaboration between Specialized and McLaren.
Images credit Specialized 
The $20,000 S-Works McLaren Tarmac will come to a limited production of a mere 250 bicycles.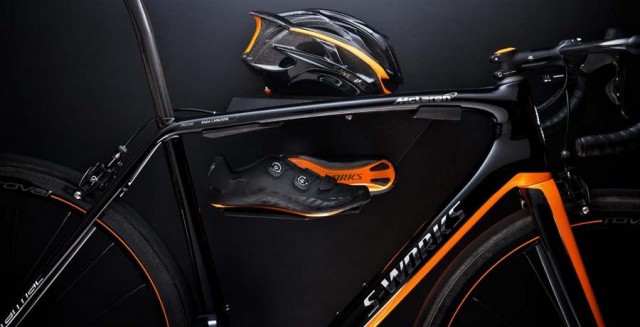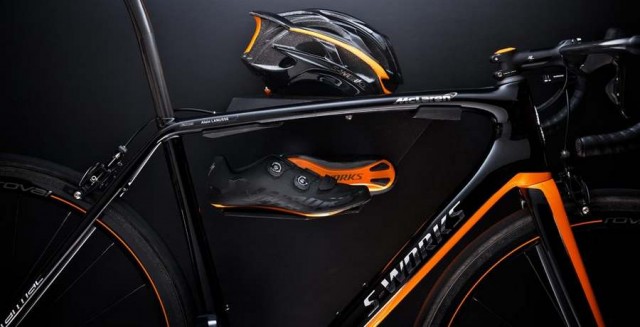 Is more than just a bike, it's a partnership in seamless technical collaboration, a tailored experience dedicated to the process of perfection. Developed exclusively with McLaren, no detail has gone untouched.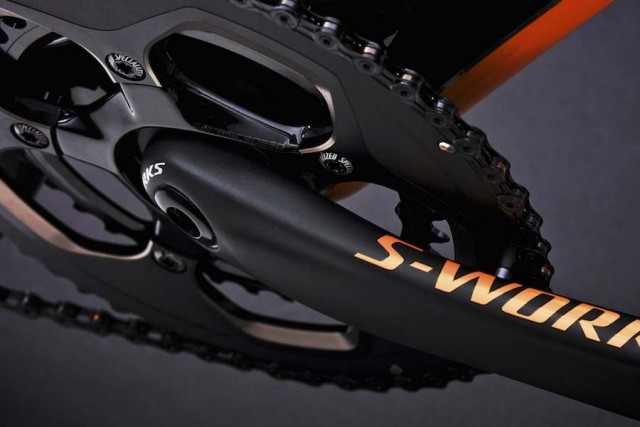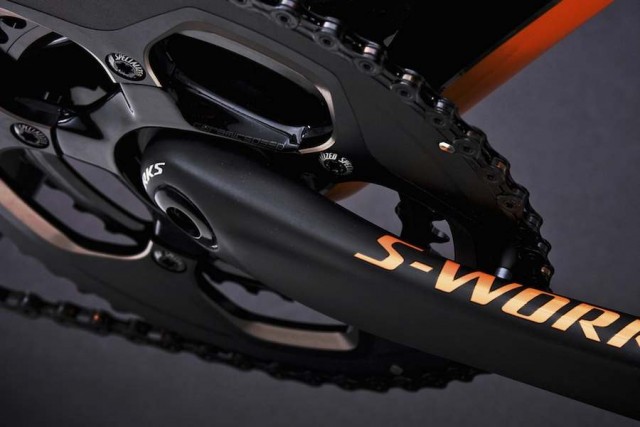 The new Rider-First Engineered Tarmac has created a new standard in bicycle development. Building upon that platform, Specialized and McLaren teamed up to raise the bar of complete bicycle performance. Utilizing McLaren's vast carbon fiber expertise the S-Works McLaren Tarmac frame and fork feature a unique carbon layup schedule that has resulted in a 10% weight savings over the standard S-Works Tarmac. Like the frame, the crankset, custom AeroFly handlebars, and CLX40 carbon tubular wheelset all benefit from a new carbon layup that ensure both complete performance and maximum weight savings. Rounding out the package is a custom colorway, co-developed with McLaren and painted in their exclusive McLaren Special Operations Center in Woking, Surrey UK – the same location where the $1.2 million McLaren P1 supercar is painted.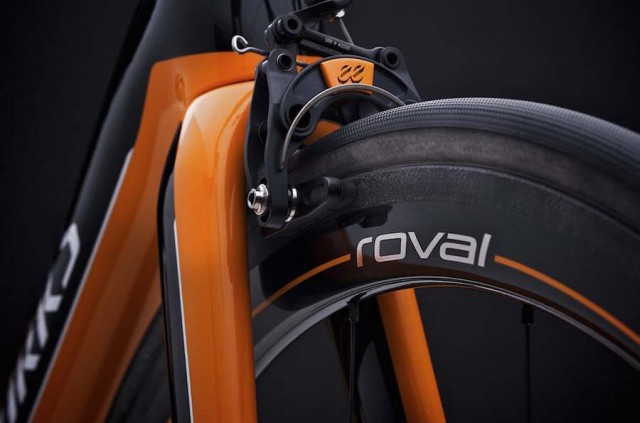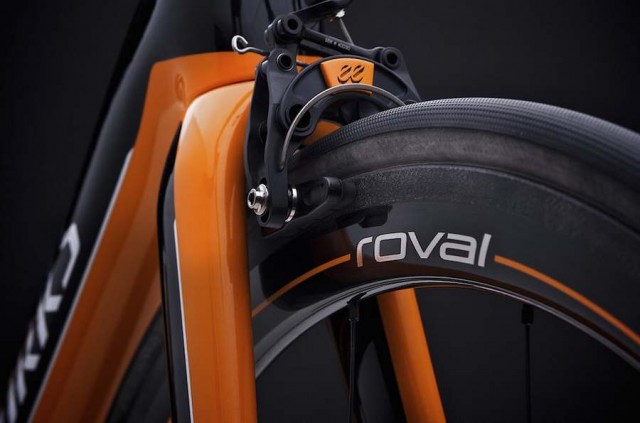 via wired
source specialized