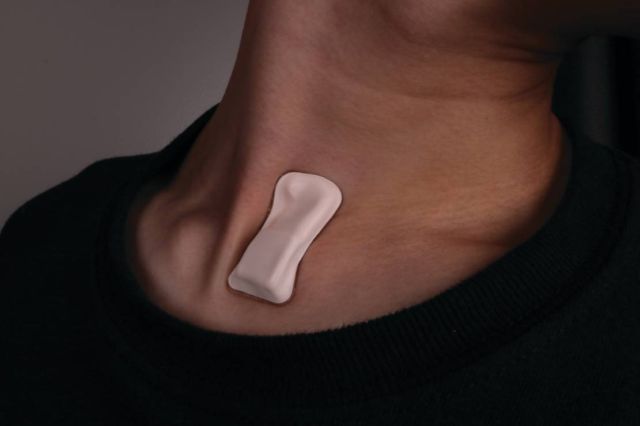 Scientists develop a small wireless silicone patch that can detect and track Coronavirus symptoms.
The new stick-on device senses the nature, duration and time of coughs, as well as breathing problems.
Researchers at Northwestern University and Shirley Ryan AbilityLab in Chicago have developed a novel wearable device and are creating a set of data algorithms specifically tailored to catch early signs and symptoms associated with COVID-19 and to monitor patients as the illness progresses.
Capable of being worn 24/7, the device produces continuous streams of data and uses artificial intelligence to uncover subtle, but potentially life-saving, insights. Filling a vital data gap, it continuously measures and interprets coughing and respiratory activity in ways that are impossible with traditional monitoring systems.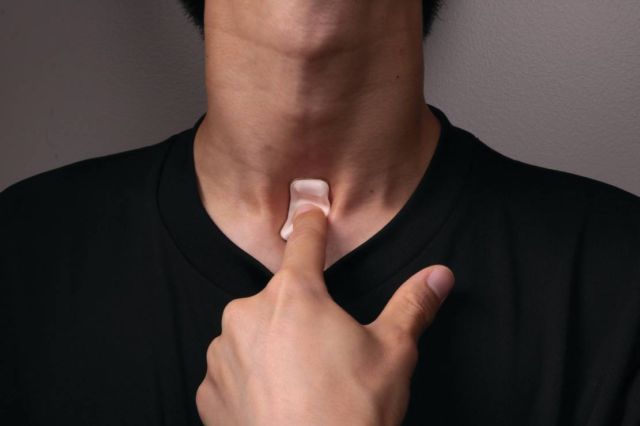 Developed in an engineering laboratory at Northwestern and using custom algorithms being created by Shirley Ryan AbilityLab scientists, the devices are currently being used at Shirley Ryan AbilityLab by COVID-19 patients and the healthcare workers who treat them. About 25 affected individuals began using the devices two weeks ago. They are being monitored both in the clinic and at home, totaling more than 1,500 cumulative hours and generating more than one terabyte of data.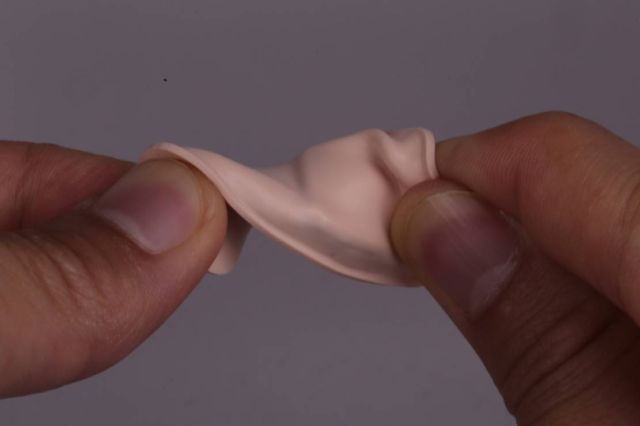 Images credit Northwestern University